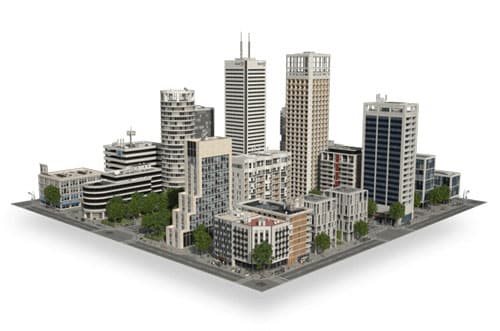 Tejjy Inc helps construction professionals secure bids through Marketing Presentations of 3D rendered images, 4D Phasing and Walkthrough Animations. We make innovative use of BIM to present a valid representation of the project, helping our clients win competitive bids.
We include construction phasing as well as realistic walkthroughs in Animation, revealing every angle of the constructed space to our clients. We offer artistic and customized marketing presentation to clients with a feeling of actually moving through the interiors and exteriors of a building. Our walkthrough allows clients to navigate the construction on their terms.
We make a winning situation for the buyers, homeowners, designers, contractors, and investors through a realistic feel of the building.
Bring your property to life with our BIM Marketing presentation!
BIM 3D Visualization Deliverables:
3D Rendering
Interior Design
Visual Impact Evaluation
Photomontages
3D Walkthroughs
Inputs we work with:
2D CAD Drawings
Revit Models
Laser Scan Point Cloud Data
Call us at 202-465-4830 or email us at info@tejjy.com to discuss with us your project idea or requirements.