BIM Structural Services | Revit Structural Modeling
Complex structural designs are created in a virtual environment using BIM software for structural engineers such as Autodesk Revit. Benefits of BIM in structural engineering include improved visualization, detection of future design, construction or operational difficulties, and the possibility to optimize the design and the upcoming construction process. These advantages pave the way for the optimal use of structural elements and materials in order to make the building safe, sustainable, and long-lasting. Competent residential structural engineers and commercial structural engineering firm use Revit steel detailing for performing the detailing of steel connections. Structural BIM Services offer by Tejjy Inc including  steel detailing services for stairs, girt, toe plates, treads, cages, etc. to facilitate the smooth integration of building components.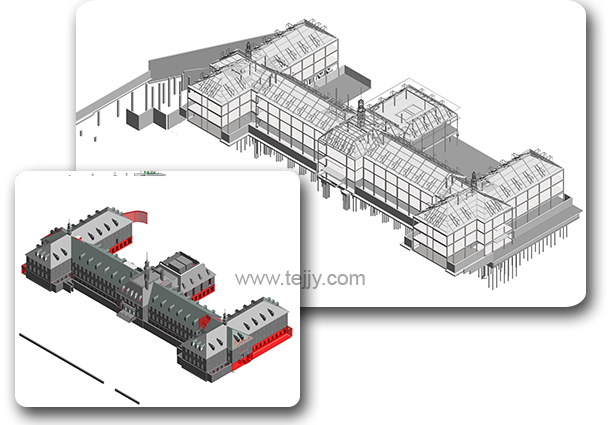 We provide various Structural BIM Services Across USA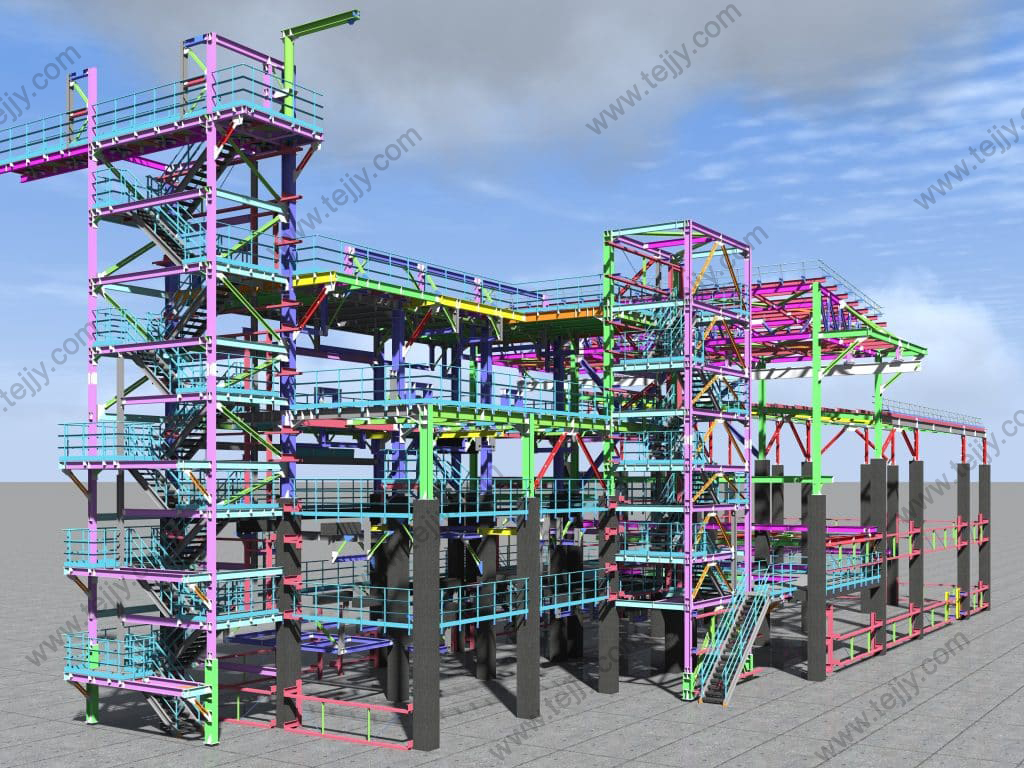 Outsource Structural Engineering Project to Tejjy Inc.
Tejjy Inc. is one of the best structural engineering firms in USA that facilitates coordinated drawings for optimized residential and commercial structural engineering projects. BIM plays a vital role in a building's life cycle, from the design stage of the project. Integrating BIM services, Tejjy Inc.'s structural consultants make informed design decisions, automating construction documentation and producing constructible designs.  Throughout the planning, design, and construction phase, structural bim designers, structural coordinators, and structural modelers accurately design and detail structural components of the building while collaborating with other trades.
To implement structural engineering services for your building in Washington DC, Baltimore, Virginia, Rockville, and all across USA.
For FREE consultation and customized pricing, contact Tejjy Inc. team of BIM consultants today
Benefits Of Structural BIM Services
1. Enhanced BIM coordination 
It enhances coordination between BIM models of multiple disciplines, facilitating the identification and resolution of inter and intradisciplinary clashes.
2. Accurate structural analysis and design 
Improves structural quality by combining structural analysis and design to create better results.
WHY CHOOSE TEJJY INC. COMPANY FOR PROJECT?
We are Promise to Deliver Quality, Speed, Value & Consultative Approach to Our Clients
FAQ
On average, the cost of structural engineering drawings is between $800 and $3,000. They charge an hourly rate that ranges from $100 to $200. Structural engineers are paid anywhere from one percent to twenty percent of the overall construction price, which is equivalent to $1,500 to $20,000, for their work on new construction or major renovations.
Hiring a structural engineer for your building structural design and construction because they help in designing structure models using BIM software like Revit, ensuring that health and safety regulations are adhered to, supervising projects and updating clients on the progress, and recommending the best materials to be used.
BIM structural analysis software for engineers like Revit, Robot Structural Analysis Professional, and Advanced Steel used for the structural analysis of various types of buildings. These structural BIM software's also helps in structural designing and detailing.