Building Permit Expeditors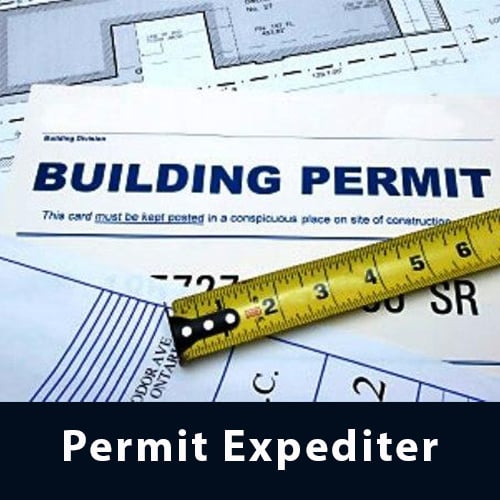 Building designs without permitting issues is ensured with Tejjy construction permit expeditors. So, no longer stress permit approvals. Hire experienced permit advisors for the full permit project management process. Tejjy Inc. construction expediting services ensure permits at a faster pace for building projects. We deal in all residential, commercial, hospitality, federal design-build projects from new construction, remodeling, renovation process.
Our construction building permit management services concentrate on permitting issues, submittal process, local building codes as we have insight knowledge about the building permit expediter process.  For faster, accurate permit management services Consult experienced Tejjy Inc. permit expediting services in Washington DC, Baltimore, Maryland, Virginia.
Permit Expediting Services in Washington DC and Maryland
Commercial Permits
Hospitality Permit Services
Solar Permit Services
Financial Institution Permit Services
Restaurants and Hotels Permits
Telecom Permit Services
Racking System Permit Services
Sign Program Permits
Permit Expediting Services in Washington DC
Tejjy Inc is your expert guide for acquiring Commerical Construction Permits
Whether you are an architect, builder, engineer, designer, or business owner looking to obtain building permits, we can meet your needs. Our easy online intake form allows you to get initial information, assess our project and get the process started within 24 hours. Our permit expediters handle due diligence, permit filings, and follow the application through the approval process until commercial construction permits are issued. We have national coverage and local knowledge for obtaining permits for commercial projects such as:
| | | |
| --- | --- | --- |
| Plumbing | Electrical | Roofing |
| Alteration and Repair Permits | Multi-Location Remodeling | Demolition |
| White Box Build-Outs | Multi-State Expansions | Mechanical |
| Right-of-Way | Siding | Material Handling Permits |
| Variances | Fit-Outs | Office Space Upgrades |
| New Builds | HVAC | Crane |
Why do we need construction permits?
Building projects are approvals by city or county to perform construction. This authorization for construction, ensure compliance of building zone codes for safety of building, workers and environment.
What are the benefits of hiring a permit expediter for building projects?
Tejjy Permit Advisors have insight knowledge of building departments, handling permitting issues, submittal process, local building and zoning codes. So, hiring permit expediting company makes your construction project management a diligent, faster and efficient process.
What does a permit expediter do?
Building permit expediters are facilitators or permit experts having extensive knowledge about jurisdiction, laws of building departments, submittal process, zoning codes.  The main responsibility of permit expediting services is to manage residential and commercial permitting needs.
What is postcard permits? When do I need a postcard permit?
DCRA issues online permits for some small construction with a  limited scope of work. DC postcard permits are issued for electrical general, electrical heavy-up, gas fitting, mechanical, and plumbing building construction.
Tejjy building permits expediters to advise architects, engineers, and owners for ensured permit approvals. Our construction expediters play an instrumental role in the revision of design drawings, blueprints, architectural reviews in accordance with the zoning codes of the county, DCRA. Even though online DCRA building permits paperwork and time become a constraint. So, consult experienced construction permit experts for all construction requirements.
Reason to Outsource Construction Permitting Process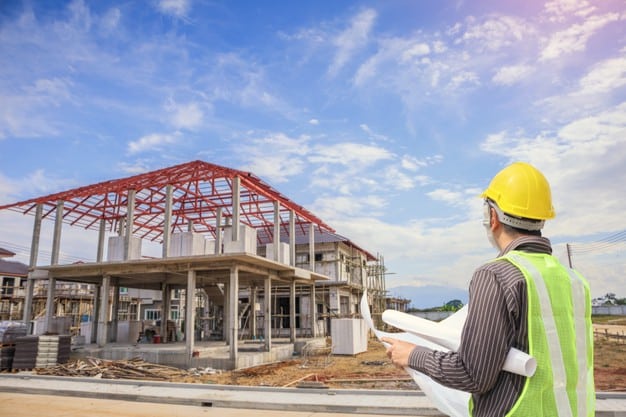 On-time Delivery –
Working with permit expediting company enables easy review process during redesigning. We assure time-efficient permit expeditor services for residential, commercial project remodeling/renovation approvals.
Seamless Paper Work–
Our permit expediting professionals streamline paperwork for more accurate and time and cost-efficient results. Whether you are a homeowner, retailer, or owner, our experts handle all submittals and paperwork by coordinating among cities, other jurisdictions, and local government bodies (DDOT, DC Water, DOEE).
Cost Saving –
DC permit expeditor are well-versed with DCRA building permits process, codes and environmental issues and many more. Architect designing with collaboration of permit expediter enables faster and balanced execution in compliance to customer and building codes. Tejjy Inc. permit experts have insight knowledge about DCRA Permit Fees, Postcard Permit, and project criteria about jurisdiction and thus avoid delays in project approval.
Outsource Architectural drawings, MEP, As built services, renovation , remodeling of residential or construction project, removing stop-work order from DCRA and other regulatory agencies in DC Metropolitan area for precise construction management .