Accurate As-Built Drawings in Washington DC, Baltimore MD, and VA, US
What are as built drawings?
As built drawings are submitted by contractors after the completion of a construction project, including all modifications made during the design build & construction phases. As built drawings produced from 3D BIM model help to sell new & refurbished projects, ensuring comprehensive information on-hand for the on-going building operation & maintenance.
When is as built drawings are required?
Construction professionals require As-built drawing during project remodeling, changes in leased space, historic preservation, asset management, emergency planning, and various other purposes. Tejjy Inc. creates CAD As-built drawings for residential as well as commercial projects.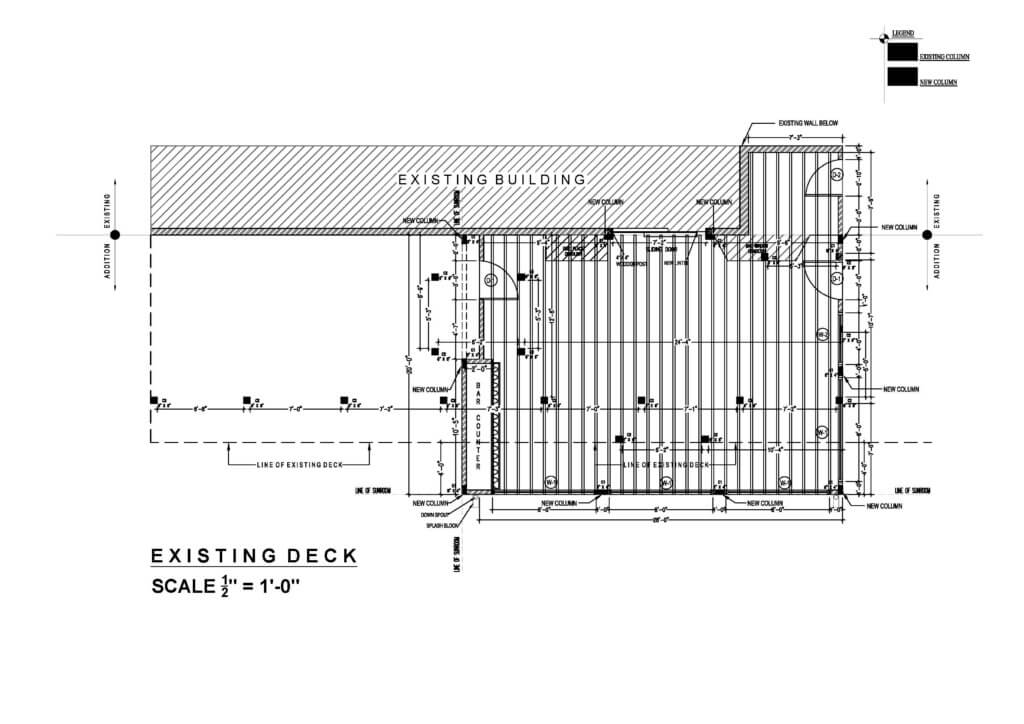 The process of as-built information modeling can be performed through a data acquisition method and building information modeling techniques like photogrammetry and lidar solutions. As-built documentation allows project stakeholders to streamline communication in various phases of the construction projects, reducing the extra cost of rework where the changes/modification by contractor/subcontractor is incorporated in BIM to produce As-Built drawings models. Nowadays, construction technologies are automating workflows and integrating collaborative work to enhance construction productivity. As a result of which, the project managers and surveyors get the chance to make precisely accurate decisions in a given time.
Adoption of apt construction management software solution, allows construction professionals to undertake real-time decision making. BIM implementation adds to the advantage by identifying and resolving conflicts. As-Built drawings assist construction clients to visualize the building, providing a virtual tour of every facet of the building with BIM Services, thus improving the productivity and sustainability of building within a given time frame. 
How are As-Built Drawings Models Created
We revise original design drawings for as-built drawing creation, reflecting changes in various fields. Our professionals bring design alterations through relocating components for coordination, rerouting distribution systems, and several other ways. With expertise in a wide array of Construction & Renovation projects, we customize as-built drawings to meet client specifications. We offer surveys, floor & evacuation plans and various other as-built drawing services as per client requirement.
Our Strategies of Recording As-Built Drawings | Record Drawings
We ensure accuracy following the guidelines:
Cross out words like'equal to'& replace with specific information during construction

While adding details to drawings, we ensure the same scale as used in original drawings

Keep old details, instead draw score lines or "X" through them to make the changes clear

Provide details of changes in fabrication, installation, location, sizing, material, etc.

Give necessary information on contractor's designed systems

Include elevations & grade modifications on pipe utility, earthwork, etc.

Record surprising obstructions on-site

Create complete as-built drawings, not merely a collection of pages containing changes

Ensure supplemental pages containing plan modification are sealed & signed by registrant author

Include changes arising out of the final inspection process.

Record Drawings uses red for deleted items, green for added items & blue for special information

Refer to specific actions instead of referencing change-order numbers or associated documents

Use a written explanation to describe changes, avoiding abbreviations & clear lettering

Add revision notes to affected section view, general notes, profiles & schedules

Maintain consistency while adding notes & using the same figure to denote changes

Add associated shop drawings necessary as an appendix to As-Built Drawings

Update the index sheet to show the latest drawing addition

Make specific notes on underground utilities, showing exact location, depth & materials

Stamp title sheet once finished with "Record Drawing As-Built," including contractor's details

Prepare a PDF of As-Built Drawings for emailing, posting to cloud storage, or copying to CD
Hire a BIM Engineer, Structural Engineers,Architect ,Project manager Permit expediter, General Contractor
As-Built BIM Modeling Software
Using the blueprint , we let out redline drawings in the field along with other mark-ups. Our mark-up tools used by bim engineers and architects include highlighters, arrows,clouds & text comments, in a wide array of colors.
We also use a construction softwares help clients attach files & photos on construction drawings. This helps team members to see every information. Managing as-built documentation lies at the core of our construction management technique. Other applications used by us include PlanGrid, ArcGIS and FieldWire.
Why Choose Architectural As-Built Services Drawings from Tejjy Inc.?
Accurate Drawing Creation–Get an edge over your competitors with accurate architectural as-built drawing creation through a comprehensive markup tool, like photos, video, & notes.
Easy Operation–You can export exactly what is built with our architectural as-built service drawings. As a result, the operations & the maintenance team members know what is built.
Searchable Historical Record – You can reduce risk with the help of detailed records maintained by the as-built experts of Tejjy Inc. of what work was done, along with the transparency of who did what.
Call us at 202-465-4830 or email us at info@tejjy.com to discuss with us your project idea and know about your as-built drawing cost.