BIM Architectural Services - USA
Tejjy owns multidisciplinary team of experienced BIM modelers, engineers, architects facilitating shop drawings, point cloud , scan to BIM, construction documents along with 3D Rendering and visualization. Our information rich Revit Architectural BIM Modeling with specified LOD (Level of Detail) has successfully accomplished residential, commercial, healthcare, hospitality, industrial, education sector projects.
With over 15 years of experience , Tejjy Inc. ensures delivering accurate Revit Architectural Models for all stages from schematic design, conceptual design to construction documents. Clash coordinated Revit 3D Model is the foundation for futuristic Infrastructure BIM Modeling. Our in-house 3D laser Scanning Services along with point cloud modeling to BIM conversion facilitates renovation, retrofit and as-built projects.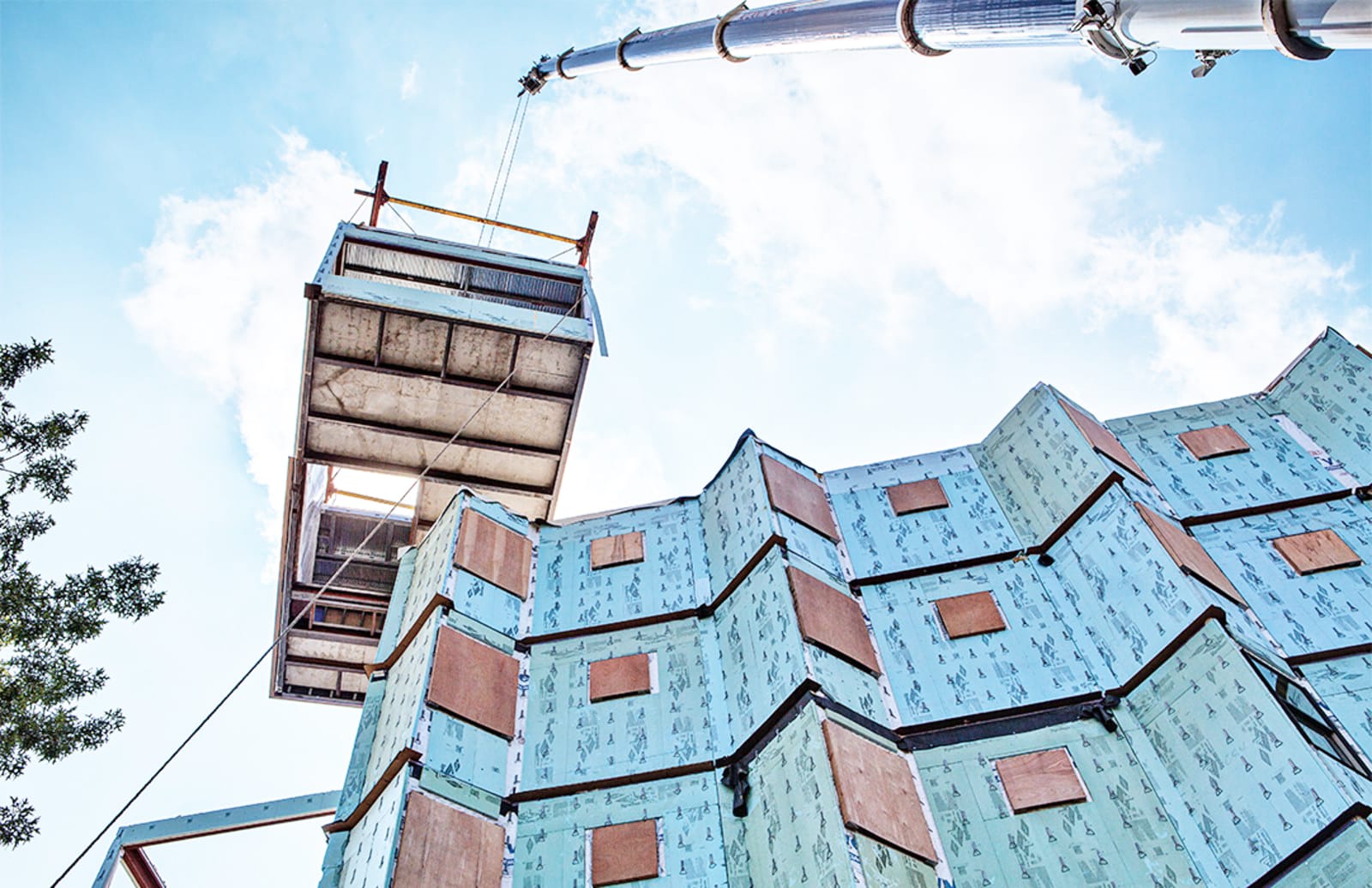 Our Revit Architectural Modeling Services Include
We provide various Architectural BIM Services all over USA
Architectural 3D Modeling For Precise Design, Planning and Visualization Phase
The journey of BIM in architecture has been fully supported with experienced architects with high competence in software like Autodesk, Revit, AutoCAD and Archicad. Being best architectural BIM service provider with streamlined BIM Execution Plan our services include customized parametric family with revit library, clash detection and resolution, multi-disciplinary BIM coordination amongst Architectural, Structural, MEPFP model in any residential and commercial projects. Our Architectural Detailing services include floor plan designing, elevation drawings, cross-sectional drawings and site plan outs. We create accurate parametric Revit Families with LOD Level of Detail 100 to 500 as per required format.
Why Choose Us?
Well coordinated design drawings and  model.
Skilled BIM VDC team of architects, engineers, BIM coordinators delivering services to residential, commercial, healthcare, hospitality, educational , industrial sector.
In-house 3D Laser Scanning Services facilitates smoother execution of renovation , retrofit projects.
A Design build firm catering to all the requirements from detailed design drawings, Modeling to facility Management.
Benefits of BIM in Architecture
CAD to BIM conversion for quality controlled component creation for building designs with project clarity.
Streamlined strategy planning with analysis, execution plan and implementation.
Architectural drafting helps in detailed design construction drawings , general layouts, floor plans, elevation drawings.
Outsourcing Architectural Modeling to expert 3D modelers reduces operational cost with risk mitigated environment.
From floor plan to site layout including landscape modeling and sustainability analysis can be easily visualized.
3D walkthroughs helps in handling any level of complexities for commercial, industrial projects for Interior and Exterior Architectural BIM Modeling.
4D Simulation and clash coordinated environment facilitates improved working efficiency with reduced material and cost wastages.
Virtual information model is a great visualization tool.  VDC managers support architects and engineers to work in a risk mitigated environment.
Architectural Design Service Stages For Building Designs
Schematic Design
We provide 2D & 3D floor plans of all levels, MEP fixtures, building elevations, cross-sections, & typical wall sections, with exterior & interior Revit modeling. The stage of schematic design is associated with the interpretation of the architect's sketch for various project activities. It is related to the LOD 200 Revit Model including masses replaced with generic components. Constructability Analysis and Quantity Extraction based on specific elements are conducted during this stage.

Design Development
Tejjy Inc. delivers 3D floor plans in Revit BIM with design opening & plumbing layout, dimensions, structural grids, exterior elevations with the design of openings & finishes, and other details. At this stage of design development, the schematic design decisions are executed in greater details and it corresponds to LOD 300. BIM quantity takeoffs, constructability analysis and shop drawing preparation are executed at this stage for energy analysis, clash detection & cost analysis. Design development facilitates in making accurate pre-purchase evaluation for the construction project at the design build stage.
Construction Document
Our construction-ready model includes design modifications as well as changes coming from clash resolution. We provide annotated 3D floor plans, dimensions of all rooms, doors, walls and windows layout, sections, exterior elevations, shop drawings, & as-built drawings. Construction documentation acts as a bridge between building design and physical building stage, encompassing shop drawing preparation and other specifications as per the building requirement. This corresponds to the LOD 400 Revit Model, including elements accurate in terms of shape, orientation, size, and location with assembly, fabrication & other detailed information.
FAQ
Building Information Modeling is a digitized platform for planning, designing, execution of a commercial and residential construction project. The architectural engineers adopt BIM in building engineering for accurate architectural bim modeling.
For execution an information model is created through the Revit BIM model. A revit bim model is fabricated from sketches, design drawings, point cloud scan with appropriate BIM Level of Detail (LOD). Accurate client perspective is achieved through 3D rendering, visualization and custom revit content family creation.
The best architectural bim modeling service provider in us facilitate:
2D CAD Drafting:
Following the scope of work and adopting required BIM level of details 2D CAD files are delivered to clients. The CAD files are in .dwg format including dimensions, layering, annotations information.
Revit BIM 3D Modeling:
An accurate parametric 3D model is generated in coherence with scope of work. The Revit 3D Model has specifications about elevations, walls, roof, doors, sections.
Revit family creation facilitates accurate files in .rvt, .rte, .ifc format with minimal file size. Required BIM Level of Detail (LOD) 100 to 500 is adopted for accurate parametric revit families and BIM content
4D & 5D BIM Modeling:
4D BIM is a time feature added 3D model. 4D Scheduling provides a clash free construction project environment with real time tracking. 5D BIM facilitates automated quantity take-offs and cost-estimation. BIM automatic updation maintains the consistency of information throughout the project. It even updates the cost estimation with the change in design intent.
Scan to BIM services:
Point cloud modeling facilitates parametric as-built 3D models and 2D drawings. Point cloud scan generates models that are used for renovation and remodeling purposes.
Site Plan Layout:
From landscapes to driveway and walkway placement, garden layouts revit , parkings architectural BIM modeling includes all. Architectural firms concentrate on both interiors and exteriors of design build services in commercial and residential architectural projects.
Our permit expediting services manage the approval process during construction, remodeling or addition of room and renovation.