Reduce Construction Cost With Accurate BIM Clash Detection Services
Tejjy Inc. is a BIM service provider that combines vision and customer perspective into a clash coordinated 3D model and offers precise clash detection services. For over 15 years our team has been successfully resolving conflicts amongst mechanical, electrical, plumbing, architectural, and structural designs. MEP consultants resolve design conflicts from 3D CAD/BIM model streamlining workflow for the construction stage through its comprehensive clash detection services.  
Mechanical, Electrical, Plumbing and Fire protection components are integrated into a single model through software such as Revit or Navisworks.  BIM Coordinator performs MEP clash detection and report generation for MEP engineers. The clashes are then resolved to produce a clash-free model, facilitating a streamlined workflow and installation of MEP systems.   
Tejjy Inc. – A MBE/ DBE certified company in USA, has extensive experience in handling MEP BIM coordination and MEP clash detection processes for various types of civil structures such as residential, commercial, industrial, school and hospital projects. Backed by an in-house team of BIM engineers and modelers, we thrive to deliver you the best in class MEP clash detection and coordination service.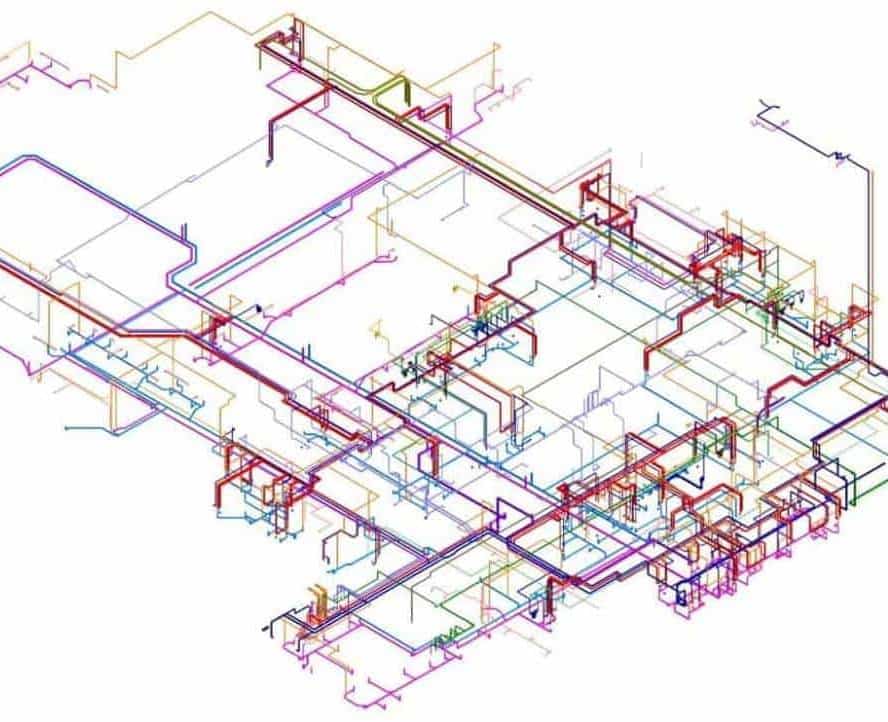 Our Clash Detection Services
Three Types Of Clashes In Building Information Modeling, As Follows: –
Performing MEP clash detection on any BIM MEP model, one can rectify three different types of clashes, as follows: – 
Hard clash – 
Hard clashes are caused when two objects collide or occupy the same space. This could be a sprinkler pipe going through an HVAC duct or an electrical conduit colliding with a plumbing pipe. 
Soft clash – 
When an element isn't provided with the geometric tolerances it needs, a soft clash occurs. An air conditioning unit, for example, may require certain clearances for maintenance, access, or safety, which another element would not allow, which is referred to as a soft clash. 
Workflow clash – 
Conflicts in equipment, material delivery, scheduling, and other deadlines are identified using workflow clash detection (also known as 4D clash detection). These types of clashes can be avoided by sequencing a project properly so that it runs smoothly and on time. 
BENEFITS OF MEP CLASH DETECTION SERVICES
Through precise MEP clash detection services offered by Tejjy Inc., MEP professionals can harness the following benefits: – 
Precise Engineering Design Documentation

 

Lesser Change Order During the Construction Phase

 

Improved Team Coordination and Collaboration

 

Automated Process of Clash Detection and Resolution

 

Integrated and Streamlined Approach
Connect with Our Allied Services
FAQ
A clash is basically an interference between two entities in a construction project. When multiple disciplines work on a single project, clashes are produced. When two elements in a building design compete for the same space, it's known as a clash. Clash detection is a technique used in Building Information Modeling (BIM) to determine where or how two elements of a building component/services interfere with one another.