MEP Coordination Services
The BIM coordination process is essential to the design of a building. Engineers from mechanical, electrical, plumbing, and fire protection disciplines collaborate on 3D models of the structure to create an integrated digital representation of it. This process is known as MEP coordination. Clash detection and resolution follow the coordination process in MEP BIM in order to create a clash-free building information model. The virtual models from MEPF disciplines no longer collide; thanks to MEP coordination, which eliminates interdisciplinary and intradisciplinary collisions. For a more efficient and cost-effective construction, the MEP BIM coordination process is essential to ensure that the intended model is as accurate as possible.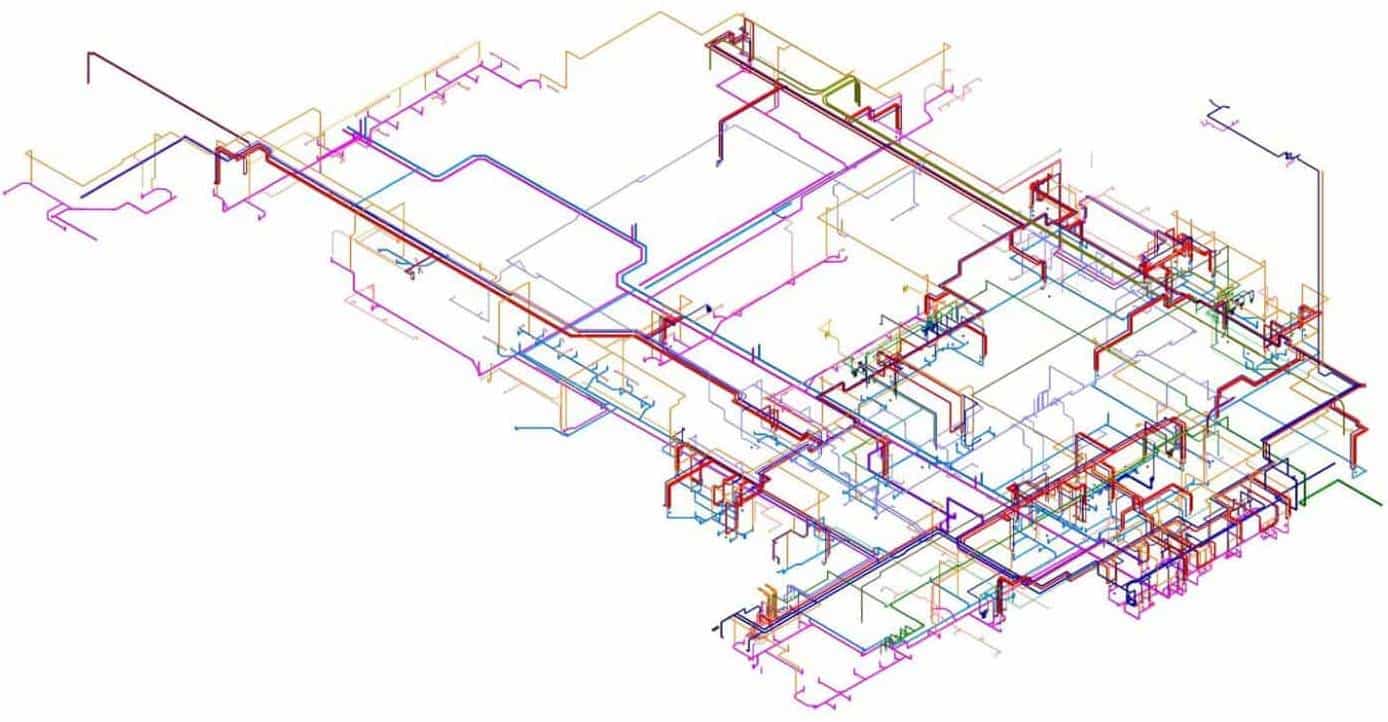 Tejjy MEP / HVAC Coordination Process
Design-build construction relies heavily on the MEP coordination process. It ensures the model's accuracy, allowing for a more efficient construction procedure. Every company has its method of MEP BIM coordination. Tejjy uses the standard MEPF coordination approach outlined below.

Plans and drawings are thoroughly reviewed.
3D model of the structure is developed using the acquired data.
Clash detection is performed on the model and the collisions are resolved.
MEP Coordinated drawings and produced.
Comprehensive service drawings, along with spool drawings, fabrication drawings, and hangar drawings are developed.
Required modifications are done in the design model, for delivering a fully coordinated MEP BIM 3D model.
How We Can Help You As A MEP Coordination Service Provider?
AEC firms can benefit from a variety of Tejjy's MEP coordinating services. Benefits of MEP Coordination includes:
Ensuring no collisions among the BIM models.
Eliminating rework and frequent updating of the digital replica.
Providing a streamlined workflow for the installation of MEP components.
Assuring time and cost-effectiveness with quality-assured deliverables.
Providing a sharpened view of the MEP components involved in the project.
Our experience and expertise in MEP Coordination.
Tejjy Inc.
is a prominent design-build firm and an
MEP service provider
in Maryland, USA. We have more than
15 years of experience
providing our clients with very accurate
MEP-coordinated digital models
. Our company has completed several design-build projects effectively as an
MEP service provider
. As an MEP consultant, we have worked with a wide range of AEC firms, including those in the residential, commercial, industrial, and educational sectors.
Connect With Our Allied Services