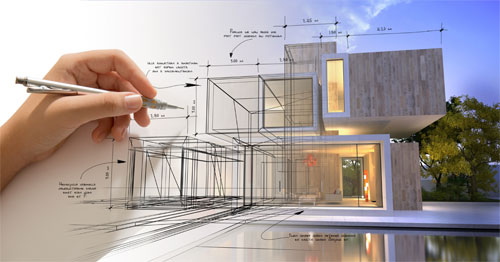 Tejjy provides comprehensive Architectural Drafting and Designing services, involving the creation of drawings and models used for all kinds building. Our employees use various software applicatzsions like Revit, AutoCAD, Solidworks, SketchUp and MicroStation for offering architectural drafting with designing support. We can help you in digitizing your architectural or engineering plans.
Our architectural drafting solutions include designing and detailing for any project: residential and commercial, construction projects coordination plans, with elevation, general layout, as well as tenant improvement. We are attention to detail, can help with shop drawings, including coordinated and schematic drafting drawings for HVAC, Electrical, Piping, Firefighting, and Landscaping.
Our architectural drafting services:
What we draft in 2D?
Door & Window Details
Floor & Roof Framing Plans
Building, Wall & Roof Sections
Kitchen & Toilet Details
Reflected Ceiling Plans
House Plans in CAD Drafting Services as per city and county code
Who benefit from us?
Architects
Engineers
Construction companies
General contractors
Owners
Developers
Landscapers
Interior designers
How do we work?
We understand the owners' requirements and specifications.
We focus on detail, ensuring project completion within schedule and budget.
We bring deep, functional expertise for delivering results to clients.
We blend human capital and technology for an affordable architectural drafting service delivery model.
Call us +1(202)465-4830 or email info@tejjy.com to discuss your architectural drafting requirement. We would be happy to serve you.