Proficient Architectural CAD Drafting Services in Washington DC, Baltimore, MD & Virginia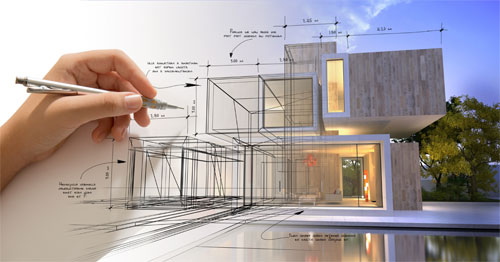 Delivering high-quality Architectural CAD Drafting Services, Architectural Construction Drawings in reduced cost and improved turnaround time. We help in digitizing architectural and engineering plans.
Tejjy Inc. provides comprehensive Architectural CAD Drafting Services and Designing services, involving the creation of drawings and models required for construction.
Bringing creativity to a new level with architectural drafting transformation from ink and paper to the digitized screens. The digitization has revolutionized the precision level delivered through architectural CAD drawings and architectural construction drawings for floor plan, site plans, elevation, cross sections, and detail drawings for a project. Quality drawings with reduced time and cost are the result of enhanced visualization through automation.

Our Architectural CAD Drafting Outsourcing Services include
Architectural Drafting Services from a free hand sketch
CAD Conversion from a PDF/ paper drawing
Drafting from a red-lined PDF
Editing CAD files from mark-ups
Correcting CAD standards
Conversion between CAD and other platforms/software
CAD Documentation services
Our certified architects, designer, drafters have been delivering high-quality architectural drafting, and architectural detailing services in MD, Washington DC, VA, Baltimore.
Design stage
Tejjy Inc. delivers comprehensive design support for all stages of the design process from concept, schematic, design development, and tender to construction stages.
Architectural drafting for all stages of the design process

The proficient team of architects and drafters delivers precisely accurate detailed designs for residential, commercial construction projects, coordination plans with elevation, general layout as well as tenant improvement. Our experienced design drafters have experience in detailed shop drawings, including coordinated and schematic drafting drawings for HVAC, Electrical, Piping, Firefighting, and Landscaping.
Willing to transform your architectural and engineering project?
Contact Tejjy Inc. to get professional Architectural CAD Drafting services in USA from our expert professionals.
What we provide to our clients?
Our Architectural Drafting Services
Patent Drawing Services – Our patent drawings enhance the readability of patent application through concept drawings, design drawings, flow charts, graphs, patent drafting, drawings & consulting, PCT Drawings, utility patent drawings and photo correction.
Trademark Illustration Services – Our trademark illustration begins with the assembly and organization of project details, following a strict confidentiality policy and offering data security for our clients. We provide illustration trademark drawings, trade dress drawings and trademark dress illustrations.
Renovation Drafting – We provide renovation drafting to streamline construction work cost-effectively. Our renovation services include designing, large and small scale renovation, basement remodeling, single family residences, new garage conversion, internal remodeling, commercial build-outs and permit expedition.
DCRA Permit – Our DCRA permit expedition services include new construction permits, land use permits, planning & entitlement services, master land use approval, conditional use permits, health department approval, design review, feasibility analysis, site surveys, sign permits and stop work order removal.
What We Draft in 2D?
Door & Window Details
Floor & Roof Framing Plans
Building, Wall & Roof Sections
Kitchen & Toilet Details
Reflected Ceiling Plans
House Plans in CAD Drafting Services as per city and county code
Contact Us Today

Who benefits from our services?
Architects
Engineers
Construction companies
General contractors
Owners
Developers
Landscapers
Interior designers
How do we work?
We understand the owners' requirements and specifications.
Focus on detail, ensuring project completion within schedule and budget.
We bring deep, functional expertise for delivering results to clients.
We blend human capital and technology for an affordable architectural drafting service delivery model.
Technologies we use
Our employees use various software applications for providing architectural drafting with designing support:
| | | |
| --- | --- | --- |
| Revit | AutoCAD | Solidworks |
| SketchUp | MicroStation | Navisworks |
Why choose Tejjy Inc. for Architectural Drafting in DC, Baltimore, MD, and VA?
We can help you in digitizing your architectural and engineering plans.
Call us 202-465-4830 or email info@tejjy.com to discuss your architectural drafting requirement. We would be happy to serve you.
Tell Us Your Requirements: