Correctness and accuracy underscore our CAD drafting services, adeptly supported by our CAD experts. We extensively understand design and architecture and produce, interpret, and plan intricate CAD drawings personalized as per our client requirement. Tejjy Inc is your one-stop-station for all CAD drafting needs.
Our CAD Drafting Services include:
CAD Digitization & Conversion CAD Construction Drawings Architectural Drafting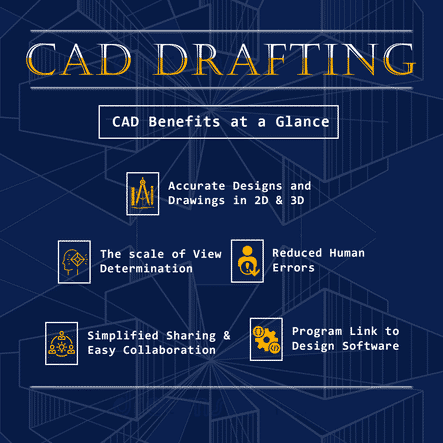 Tell us your requirements:
Call us at 202-465-4830 or email us at info@tejjy.com to discuss with us your project idea or requirements.