Tejjy Inc. being an experienced construction management services in Washington DC, Baltimore MD, and VA for renovation and fresh construction projects with innovative and cost-effective solutions.
Why Our Construction Management Professionals?
Our CM professionals select the project team and management , their roles and responsibilities are defined.
Objective and plans are specified involving all the details about delineation of scope, budgeting, scheduling, setting performance requirement .
Specifying project controls.
Project participants are selected, labor, material and equipments are procured for maximized resource efficacy.
Effective collaboration for clash resolution, risk mitigation at an early stage.
Hire Us! For an Unparalleled Cost and 100% Satisfactory Results to Manage the Project.
Our proficient Construction managers are responsible for delivering accurate,reliable , on-time and within budget professional services for:
Tejjy Inc's existence stands on delivering remarkable construction management services to our clients throughout Washington DC, Baltimore, MD, and Virginia in the USA. Our expertise, planning capabilities, and collaborative approach in execution marks us as the competent construction management companies amongst all. Our trusted construction managers deliver projects accurately, reliably, on time, and within budget.
Contact Us Today

Objectives of Our Construction Management Solution
Enhanced business efficacy and sustainability of facility life cycle from initiation to completion by controlling cost, time, scope, as well as quality.
As a construction management firm, our team of experts at Tejjy Inc. outshines in the ability to nurture a collaborative approach amongst AEC project stakeholders. Throughout the construction processes, we provide clear communication to proactive problem solving with strict adherence to scheduling and strategic plans.
Believing in promoting collaboration and open communication are critical areas of focus for a premier construction management firm. The proficient team takes care of all the steps while carving dreams into reality with a custom tailored solution.
Pre-Construction Planning – Tejjy Inc establishes and tracks the project's scope, budget, schedules, and technique for the accurate project execution. Analyzing design concepts, choosing the right materials, building equipments, preparing detailed estimates, and implementation of comprehensive value engineering is responsibly done with 100% precision so that our clients receive the best quality at the minimum cost.
Commissioning – planning, verification, delivery, and risk management functions are performed by BIM integrated facilities management. This digitized management technique improves building quality through peer review and on-site audit enhancing the energy efficiency, environmental performance by adding to green environment, and occupant safety management.
Construction Project Life Cycle Management – Tejjy Inc experts use Primavera Unifier to govern project phases from planning, building to operations, and maintenance. Throughout project lifecycle management solutions, we enhance cost control, on-time project delivery, accurate decision making and easy monitoring & visualization of projects.
Construction Document Management – We streamline document management using a cloud-based platform. Using BIM 360 software application, we provide a unified platform to connect with project team members and get real-time information, from the design to final stage.
Bidding & Negotiation Management – We follow established owner's procedures for bid evaluation, review, and contract award. While analyzing, we consider several factors like completeness, responsiveness, and technical references.
Risk Management – We believe that a safe job is sustainable and so use the latest technologies for vigilance and communication with project stakeholders. We understand the risk and plan for mitigation. Our professionals consider the safety of the workers and the public during construction through risk identification, analysis, and risk monitoring.
Project Estimation – Tejjy Inc. provides accurate cost estimation for AEC project stakeholders. Using the coordinated 2D drawings and 3D models, we produce accurate Bill Of Quantity (BOQ) for tendering and billing. Whereas, implementing 4D Building Information Modelling and 5D BIM helps us in precise planning, scheduling, and cost management as per client requirement.
Project Management – The complete project lifecycle management for construction from the stage of initiation, planning, execution to closure is responsibly handled by proficient Tejjy Inc. project managers,contractors,designer-drafters,architects,engineers. Our project management roles include project planning, cost & schedule management, scope & quality management as well as safety management and sustainability.

Design Build Solution

– We provide design-build services to the architectural, engineering and construction industry. Using our in-house architectural capabilities and associating with engineers we create optimal design solutions. Our team of experts at Tejjy Inc looks beyond design and construction to provide a streamlined and successful construction project in MD, DC, VA, Baltimore.

Additional Services

– Tejjy Inc. coordinates with the technical staff, and consultants to support site evaluation, project planning, designing, construction and close-out. Addition solutions include:

Site planning, evaluation and reporting
Constructability review and pro-forma analysis
Governmental liaisons
Subcontracting
Building design, budget development and scheduling
Architectural management
Post construction and occupancy coordination
Why Choose Tejjy Inc. for Construction management in DC, Baltimore, MD, VA?
Our core value is to accomplish the project in a collaborative environment with time, cost efficiency, and high-quality standards.
Project Preplanning

Analysis & discussion for the initial planning
Feasibility analysis for cost and time estimation

Project Design Phase

Design management
Constructability reviews
Analysis of value engineering proposals
Cost estimation, analysis & control
Utility studies
Site investigations, survey & analysis of hazardous materials
Preparing schedules
Reviewing design scope changes
Participation in performance meetings
Partnering activities during design & performing market studies

Project Procurement

Assistance to contracting officer during contract procurement
Answering RFP questions/bid
Participating in site visits & pre-bid conferences
Issuing Solicitation Amendments
Performing Cost, Bid & Proposal Analysis
Areas Encompassing Our Construction Management Activities
| | |
| --- | --- |
| Agricultural | Barns, animal sheds, water supply, drains, etc. |
| Residential | Houses, apartments, offices, etc. |
| Commercial | Malls, warehouses, theatres, hotels, banks, resorts, etc. |
| Institutional | Schools, libraries, museums, research buildings, governmental structures, etc. |
| Industrial | Power plants, oil refineries, manufacturing plants, pipelines. |
| Civil | Bridges, dams, roads, airports, tunnels, military facilities, etc. |
| Environmental | Wastewater treatment plants, storm sewers, air pollution. |
Technologies We Adopt
Tejjy Inc. adopts the latest technologies to transform the way of executing business. Our team of professionals offer BIM,Architectural and Engineering Service construction management services , MEP in Washington DC, Baltimore MD, and Virginia by making use of advanced technologies: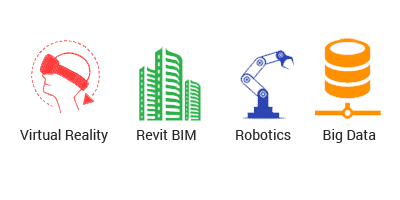 Call us (202) 465-4830 or email info@tejjy.com for construction engineering, planning, and management services in MD,Washington DC,VA,Baltimore. We would be happy to assist you with your construction management functions, contracts as well as construction project planning and scheduling.
Tell us your requirements: