Design, Estimate, Construct With Top Construction Management Companies
Experienced Construction project management companies in USA perform strategic planning, budgeting(cost and material estimation), streamlined organization, scheduling, and execution throughout the building design. The design-build framework adopts BIM in Construction for collaborative work amongst AEC services. Tejjy project managers have handled Commercial buildings (Industrial Construction, Institutional Construction), Residential buildings, and Heavy construction projects. Ensured quality and cost-saving with minimized risk are offered by coordination amongst experienced engineers, construction managers, BIM consultants.
The process of project management involving planning, coordination, monitoring, and controlling of a construction project through design, preconstruction, procurement, owner-occupancy stage is construction management.
Being one of the experienced construction companies in DC, Tejjy Inc.'s team focuses on collaboration and open communication amongst architects, MEP engineers, structural engineers, BIM coordinators, architects. Being one of the top construction project management companies, Tejjy Inc. provides real-time tracking for client solutions.  Project managers, architects,  contractors, BIM modelers, engineers collaborate at the initial stages for early clash detection and resolution.
Construction Project Management Services
Benefits of Construction Project Management Firms
Hire Us! For an Unparalleled Cost and 100% Satisfactory Results to Manage Washington DC construction Projects.
The Construction Manager acts as a center point of communication. Communication barriers are overcome with streamlined coordination for better planning of field operation. Construction firms adopt construction management software for scheduling, task prioritization.
Increased Profitability with Budget Estimation 
The construction team prepares realistic budgets. It is ensured that schedules are followed to control cost and time delays. often required to schedule a project. Integrating BIM Modeling services, they capture details from the 3D model and produce accurate schedules and budgets. Building Information Modeling 5D and Quantity takeoff help in cost and material estimation.
Certified Construction team manages both design-build and design-bid-build environment work with design teams for ensuring quality in the construction life cycle. The continuous audit by project managers and inspectors minimize risk and maintains a high quality of building design.
Adheres to  Standards and Regulations 
DC Construction companies project managers perform actual construction adhering to standards and regulations. The project manager leads a team of skilled contractors, sub-contractors, structural engineers, BIM engineers, MEP consultants, architects, stakeholders. 
BIM in Construction has extended the design-build firm scope. Facilities Operation and Maintenance, Asset Management is performed with 7D BIM bringing in more sustainability to buildings. With 3D Laser scanning, as-built drawings can be easily generated for any future renovation, restoration, addition project in existing building designs. With Tejjy as a Construction consulting and project management company all Architecture, Engineering, and Construction services are delivered under one roof.
An experienced construction project management service provider in Washington DC, Baltimore , Maryland, Virginia for construction , renovation projects with innovative and cost-effective solutions.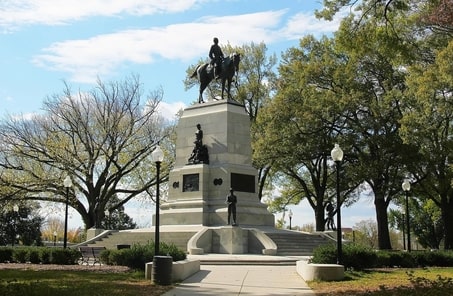 Hire Tejjy Inc. for construction consulting and project management services with project scheduling, project planning, vendor management, cost management. Our construction management services give direct access to the client for checking the status of ongoing building projects through:
Cloud-based Collaboration
Gantt Charts
Team Scheduling
Resource allocation & Management
Task List & Timesheets
Construction Risk Management
General Contracting & Management
Pre-Construction Planning
BIM Adoption
Design-Build Solution
Design-Assist Delivery
Conceptual Estimate & Strategic Planning
Value Engineering
Constructability Reviews
Building Assessments
Permit Processing & Consulting
Project Scheduling
Minority Procurement & Administration
Tejjy Inc. has successfully completed BIM Projects for AEC firms such as industrial, residential, commercial, educational, architectural, structural, MEP (Mechanical, Electrical & Plumbing) and healthcare facilities. Milestone projects of Tejjy Inc. include: