Project Lifecycle Management Services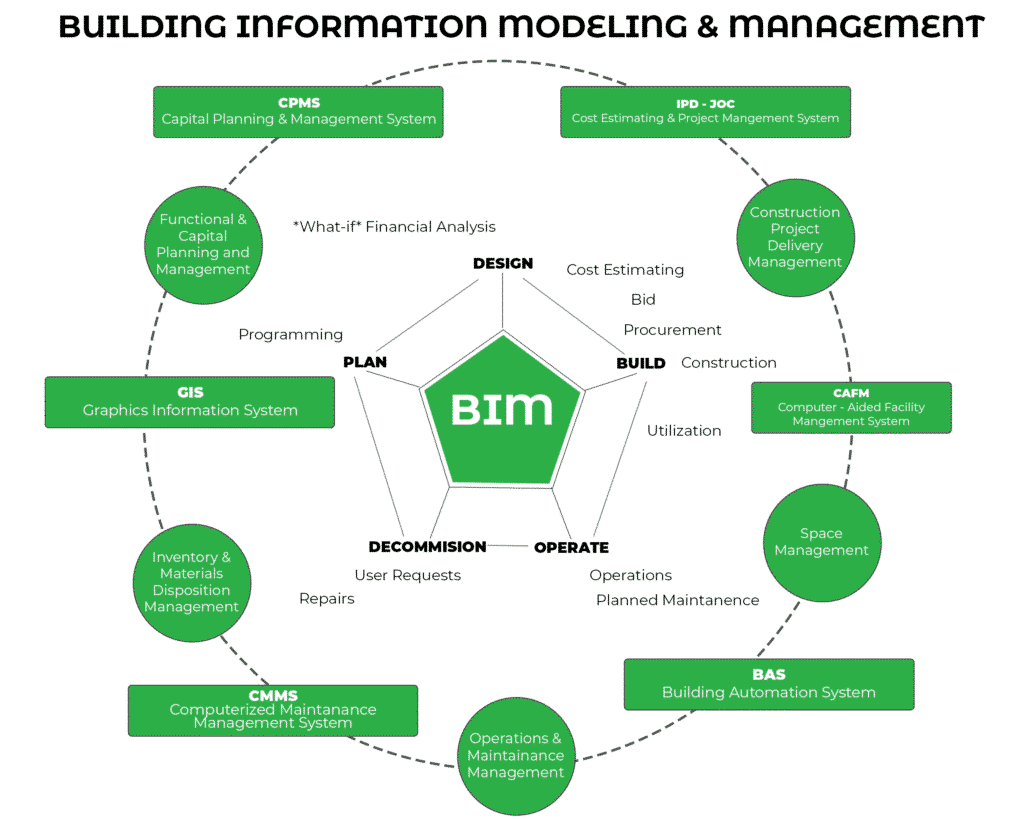 We use Unifier from Oracle for project lifecycle management services. Unifier helps us in capital planning, on-time delivery, and project cost control. Using Primavera Unifier, we can govern all project phases, starting from planning, building to operations, and maintenance. Our expert building lifecycle management professionals facilitate key players of the AEC sector, including building consultants, urban designers, property developers, architects, and engineers. We use LOD specifications to facilitate AEC professionals with high levels of clarity and consistency of the Building lifecycle management Information Model at different stages of design and construction.
BIM LOD 100 –500 enables comprehensive delineation of BIM deliverables through conceptual design (LOD 100), schematic design (LOD200), detailed design (LOD 300), construction documentation (LOD 350), fabrication & assembly (LOD 400), and As-Built Modeling (LOD 500).
Our Techniques for BIM Life Cycle Analysis include:-
Design Development Support & Coordination
3D BIM Visualization & Modeling
4D Scheduling/Construction Simulation
5D Cost Estimation of Project & Inventory Calculation
Tejjy Inc. provides BIM engineering and construction management services in MD, Washington DC, VA, Baltimore, USA. Contact 202-465-4830 or email at info@tejjy.com to discuss your construction projects.

Instant Feedback during Design Development Process.
Sustainability Decisions during Preliminary Design Stage.
Consistent Decision Making during Project Lifecycle
1.       Reducing overhead costs of personnel, equipment & technology.
2.       Spinning off less critical operations to outside organizations.
3.       Increasing productivity, safety, quality & construction schedule.
4.       Manufacturing of prefabricated components off-site.
5.       Realizing the advantage of the matrix model of the building structure.
6.       Enhancing productivity, raising profitability & staying compliant.
Why Choose Project Lifecycle Management?
Improved Cost Control.
On-time Project Delivery & Project Management.
Real-time Visibility across projects.
Quick & Accurate Decision Making.
Easy Monitoring & Visualization of Projects.
Adjustment of Project Plans as per Financial Forecasts.
Complete Integration & User-Friendly Collaboration.
Easy to Deploy and Use.
Connect with our Allied Services