Shop & Fabrication Drawing Services
The development, fabrication, installation, and assembly processes, as well as the management of the facility, are simplified by using shop drawings that have been clash coordinated with the level of detail (LOD) defined in the BIM model. These drawings are also known as fabrication drawings. The Autodesk Revit software is utilized by our BIM Modelers, BIM architects, and BIM engineers in order to produce clash-free Mechanical/HVAC, Electrical, Plumbing, Fire protection, Architectural, Structural, and Façade shop drawings. 
Standards followed for MEP/Mechanical Shop Drawings: 
SMACNA, IPC, UPC, Local Building Codes

 
We work with the following Software Technology for Shop Drawing Creation: 
Revit, 3DS Max , SketchUp, SolidWorks, Vectorworks, Microstation, Navisworks, AutoCAD, ArchiCAD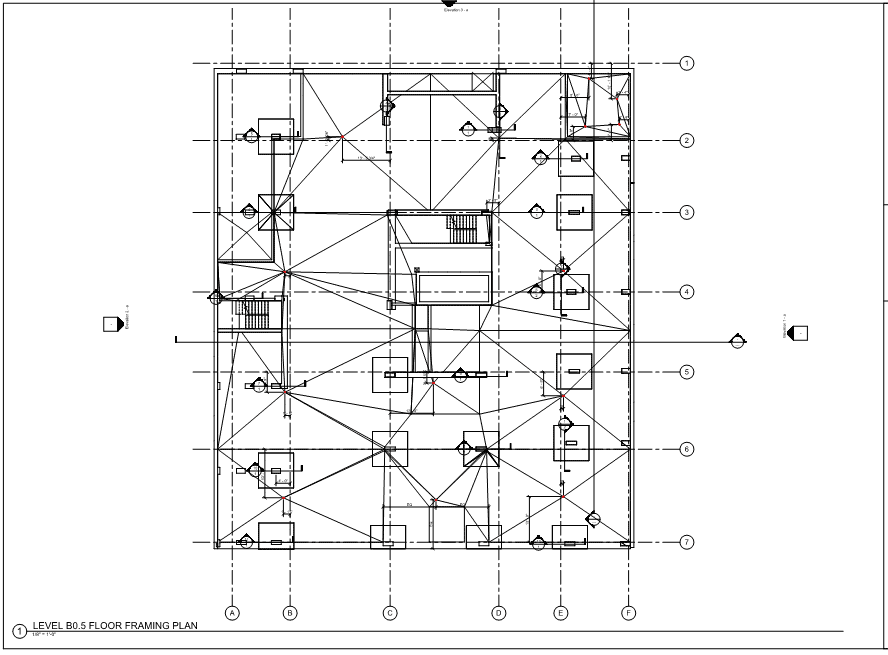 We Provide Shop Drawing Services for:
Our Shop Drawings include different aspects of Architecture, Structure and MEPF services. 

Architectural Shop Drawings
Architectural shop drawings are required for the fabrication of architectural components of a building. Architecture drawings show more specific details than architectural construction documents. 

Structural Shop Drawings
For structural steel, trusses, reinforced concrete, pre-cast concrete, and structures, we offer a wide range of structural drawings. 

MEP shop drawings include Mechanical, Electrical, Plumbing, and Fire Protection shop drawings which help in the fabrication of these services in accordance with building design and requirements. 

The foundation of any façade fabrication industry is façade shop drawings. Façade drawings show each building facade's structure and shape. 
Avail High Quality Shop Drawing Services at a Cost Effective Pricing
Our Shop Drawings Include Different Aspects
Architectural Construction Documentation

– Millwork, Modular, Masonry, Interior

 

Structural Diagrams

– Structural Steel Components,

Pre-cast

Concrete, Trusses,

Steel

Fabrication

,

Rebar,

etc.

 

Mechanical/HVAC  Shop Drawings

– Ducting, Heating System, Cooling Tower, Hanger Layout, Builder's Work, Block-out drawing, Sleeve & Insert, Spool drawing, Equipment Pad Layout

 

Electrical Shop Drawings

– Lighting, Switchboards, Transformers, Elevators, Cable Tray, Panel

 

Plumbing Shop Drawings

– Drainage, Piping System, Waster Carrier, Garbage Disposal

 

Fire Protection

– Fire Sprinkler, Smoke Curtain, Sprinkler Tank Fire Shutter

 

Façade Shop Drawings

–

Curtain Wall, Glazing, Door

& Window,

Handrail,

Glass, Storefront 

 
Benefits of Shop Drawings
Accuracy:

The fabrication drawings contain in-depth information regarding the product's assembly process, including specifics such as dimensions, weight, joints, and connections. Additionally, these drawings may include other information. The fabricator is provided with a vision to manufacture the exact output at the construction site. Thanks to the clarity of the documentation, which include data from 3D BIM models.

 

Documentation:

The shop drawings serve as a reference in case of errors. The contractor might check shop drawings for discrepancies during construction. The actual drawing dimension is used to support a building approval request.

 

Save Cost, Time, and Labor:

Accurate shop drawings allow for proper material estimation. This assures correct scheduling and costing. This allows faster fabrication with clarity of details. This helps in saving time and labor along with cost.

 
Clash Coordinated Drawings:

Building Information Modeling (BIM) shop drawings in Revit detect incompatibilities during the design stage. Clash coordinated shop drawings are useful in building construction planning and ensure a seamless fabrication and installation.

 

Contact Tejjy Inc. for Shop Drawing Services
Tejjy Inc. is one of the best shop drawing services provider in USA. We have 16+ years of experience in providing Building Information Modeling Services (BIM), 3D Laser Scanning, and Architecture Design Services.  
Shop drawings provided by our experienced and talented in-house team of qualified BIM engineers, BIM modelers, BIM consultants, BIM architects, and BIM contractors provide quality assured services with client centric solutions. Tejjy Inc. provides fabrication drawing services adhering to international standards and holds all detailed assembly information, eliminating clashes.  
Connect with our Allied Services