Virtual Design & Construction Services in USA
Virtual Design and Construction (VDC), is an approach to managing a construction project's entire life cycle with enhanced visualization. BIM/VDC services are being adopted widely by construction companies in USA. Tejjy Inc.'s  BIM 
Virtual Design and Construction services
 are facilitating project managers through digital twinning. A virtual model is created that is a replica of actual structures and project sites to be created, by the VDC process. The digital model is used by architects, engineers, and contractors to visualize and plan building designs, construction procedures, project timelines, and the overall budget of a construction project. Collaborative efforts and value engineering by our VDC engineers boost the vision of construction experts.
We offer Following Virtual Design Construction Services
Benefits of Virtual Design and Construction
Collaboration: 

VDC helps in collaboration between various stakeholders in the AEC industry. VDC helps the team members clearly communicate their ideas.

 

Saves time, money, and labor:

 VDC efforts during preconstruction can help identify constructability issues, recognize gaps in sequence and schedule, and adjust material types and layout for real-time cost analysis.

 

Improves safety and quality: 

VDC helps in recognizing site logistics obstacles, or any hazardous conditions while planning and scheduling.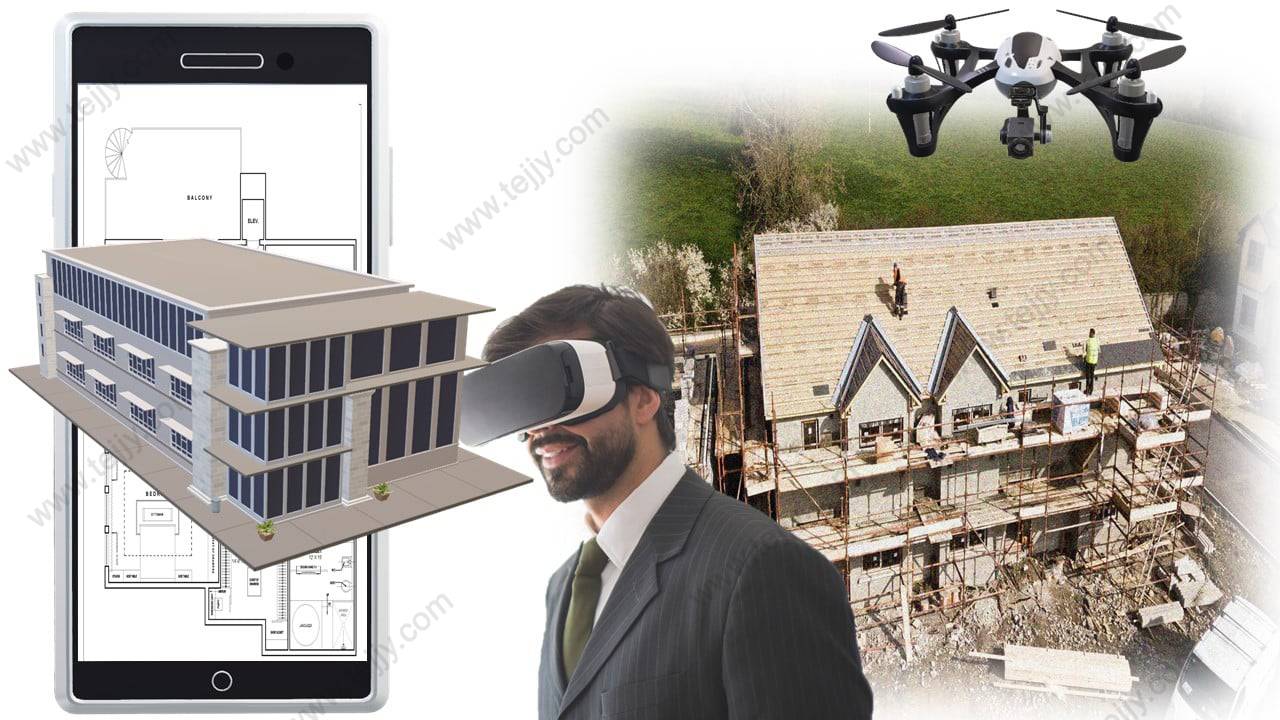 Challenges Tejjy VDC Manager Helps you with
Despite numerous advantages, there are few challenges in VDC implementation during the construction lifecycle. Which are: 
Adoption of technology:

 Being an emerging technology, a knowledge gap exists. Outsourcing VDC services to Tejjy Inc. ensures your project is in skillful and experienced hands.

 

Cost of VDC tools and software:

 The purchasing cost of VDC tools and software platforms is relatively higher. So it is a wiser decision to outsource services to experienced Virtual Design and Construction companies for improved ROI and reduced errors.

 
Why Choose Tejjy Inc for VDC?
Tejjy

 Inc. is one of the best BIM/VDC Service providers in USA facilitating improved construction productivity for commercial, residential, industrial, and renovation projects. Our VDC consulting services drive digital transformation in the AEC sector with quality assurance, verify space usage & reduce construction problems through multi-disciplinary 

3D BIM 

coordination during the pre-construction stage. 

Tejjy

 Inc.'s Virtual Design Construction coordinator helps our AEC clients and project teams to understand projects during the design stage through our BIM Virtual Design and Construction.

 
Do you have any
questions?
Contact us at the TheBuilt WP office nearest to you or submit a business inquiry online