VDC Virtual Design & Construction Services
Virtual Design and Construction (VDC) Solutions has become the most desirable and valuable asset for the Architecture Engineering and Construction (AEC) industry.
WHAT IS Virtual Design and Construction (VDC) TECHNOLOGY?
Virtual Design and Construction, commonly abbreviated as VDC, is an approach to managing and improving a construction project's whole life cycle that involves the use of common models and technology more broadly. In virtual design and construction (VDC), digital models of various structures and project sites are created. VDC models are then used by architects, engineers, and contractors to visualize and plan building designs, construction processes, project timelines, and overall budget of the construction project. Construction professionals and the industry can utilize VDC modeling to assess construction designs from beginning to end before breaking ground, allowing a smooth and error free workflow on project. 
The highly experienced VDC solution experts at Tejjy Inc. provide the services of Virtual Design and Construction integrated with BIM to construction engineering companies across the USA. Our expert BIM Modelers create an accurate 3D representation of the building model incorporating all relevant information. VDC engineers then use the 3D BIM models and other data to plan out all features of an AEC project from clash detection, cost estimation to risk management and scheduling.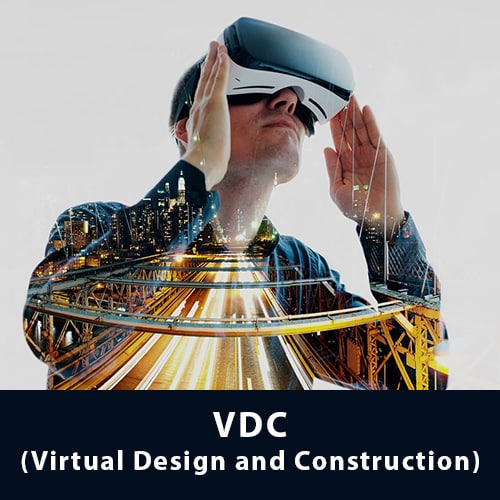 CHALLENGES
Despite of numerous advantages, there are also a few challenges for implementing VDC on a project. They are as follows: –
Adoption of technology – VDC is an emerging technology and is still unknown to many construction professionals. Due to its lack of awareness of the technology, it is still not adopted fully. 
Lack of knowledge – Lack of knowledge of VDC and VDC tools is a major drawback faced by the construction industry. Due to it, the adoption rate of VDC is very low. 
Cost of VDC tools and software – The cost of VDC tools and software platforms is relatively higher. So it makes a big investment in the beginning. 
User-friendliness – Complicated interface of the software can misguide the user, making it a bad experience for user. 
Repetition of work – Sometimes the changes done using VDC leads to repetition of work. This results into incorporation of excessive time, cost and resources. 
WE OFFER THE FOLLOWING VDC SERVICES
Bringing 

Designed Model

 

into 

Virtual Reality 

Through 

AI (Artificial Intelligence) powered 

Advanced Technology

!

 
Are you looking for smart virtual reality techniques? Our VDC Consultants at Tejjy Inc. provide Virtual Reality (VR) services integrated with BIM. Our expert BIM Modelers create an accurate 3D environment with VR. Through Virtual Reality (VR), we refer to computer-generated simulation, where people interact within an artificial 3D environment through distinct electronic devices, like special goggles to gloves built-in with sensors.  Implementing VR techniques helps us to improve collaboration amongst AEC project stakeholders.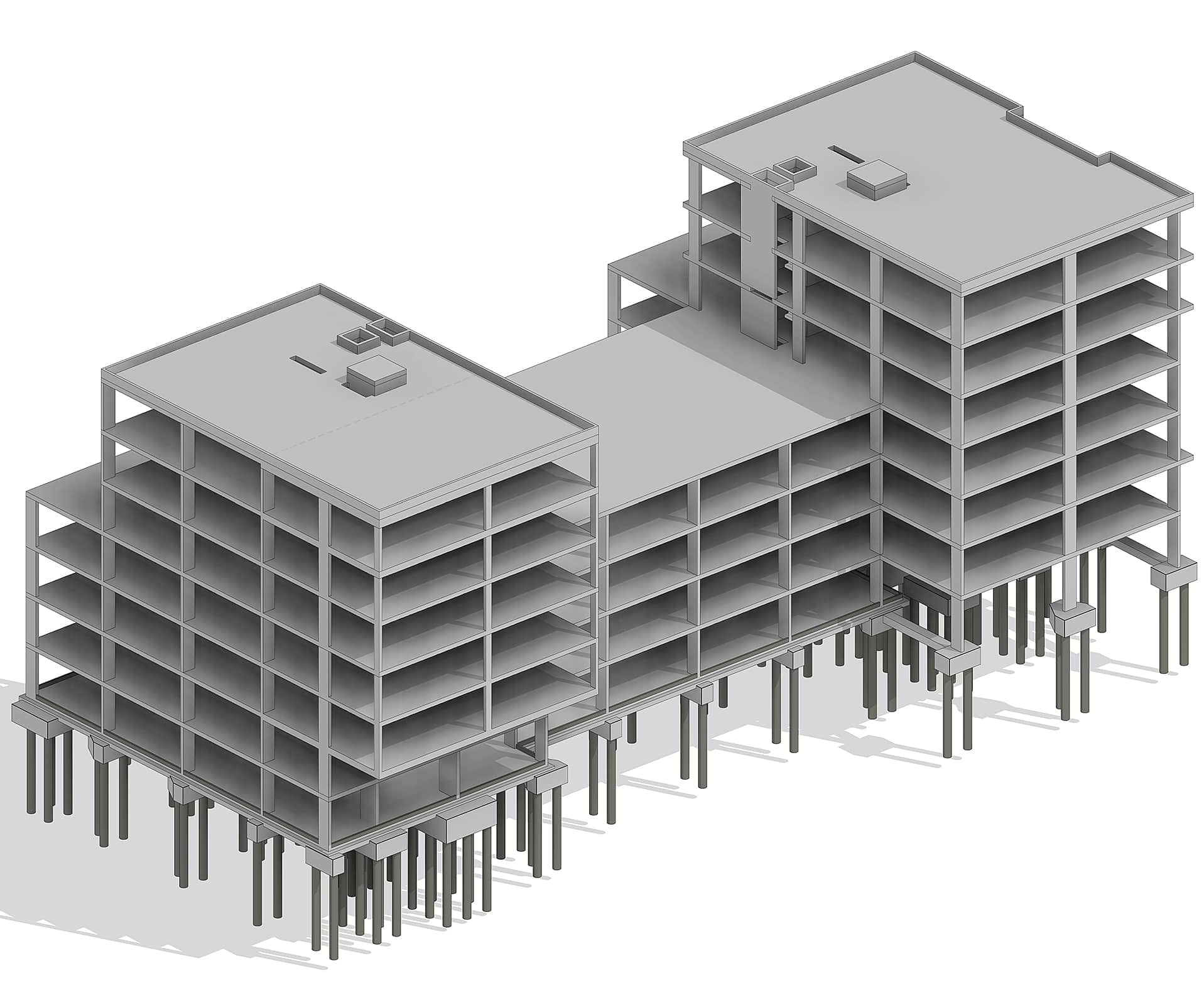 Benefits of VDC Construction
Our VDC Consultants combine the techniques of BIM and Virtual Design & Construction to drive the transformation of the construction sector. Tejjy Inc. being one of the best BIM Service Providers in the USA combines BIM and VDC technology seamlessly for improved construction productivity to a wide variety of new and renovation projects
Verify space usage & reduce construction problems by multi-disciplinary BIM 3D coordination during the pre-construction stage.
Helping AEC clients and project teams to understand projects during the design stage through our virtual BIM studio.
Visualization during preconstruction helps in defining accurate estimates of important aspects of a building.
Virtual designs presentation works as a promotional aspect to Virtual Design and Construction Companies.
Faster project approvals through 3D visualization and scientific evidence through BIM virtual tour for architectural firms, structural engineers and MEP designers at various stages of the design process, at different Level of Detail (LOD).
SERVICES PROVIDED BY BIM /VDC CONSULTANT FOR SEAMLESS DESIGN SUPPORT
3D BIM services (LOD 100 to LOD 500) in Common Data Environment of Revit.
3D visualization and animation for construction sequencing.
Clash detection and resolution for meeting off-site construction needs.
Heat load calculations for optimizing energy consumption.
BIM quality analysis and quality control for ensuring the correct decision-making process.
Managing, implementing, and training resources for 3D BIM modeling.
Strong design collaboration and coordination for reduced rework.
Why Outsource  VDC BIM Engineering Services
Understanding with improved problem solving in BIM
Scalable technology infrastructure with BIM specialists, architects, designers and engineers
Value addition at every stage of VDC implementation
Valuable insights from expert BIM consultants
What are the markets we serve?
Hotels
Institutions
Retail
HealthCare
Aviation
What are the disciplines we cater?
Architecture
Structure
Mechanical
Electrical
Plumbing
Fire Protection
Whom we serve?
Architects
Structural engineers
MEP engineers
General contractors
Surveyors
Real Estate Developers
Facilities Managers
Software applications AR & VR Consltant:
Autodesk Revit
Autodesk 3DS Max
SketchUp
Rhinoceros
Enscape
Insite VR
IRISVR
Blender
FAQs
Virtual Design and Construction, commonly abbreviated as VDC, is an approach to managing and improving a construction project's whole life cycle that involves the use of common models and technology more broadly. It uses 
BIM and VDC are connected, however they are not the same thing. BIM entails virtually creating an item (such as a structure) with related information. VDC, on the other hand, employs BIM models to plan the entire construction process from start to finish. 
No, VDC or Virtual Design and Construction is not a software. It is a technology that manages and enhances the project lifecycle of a construction project using VDC and BIM tools.