3D Construction Printing For Building Designs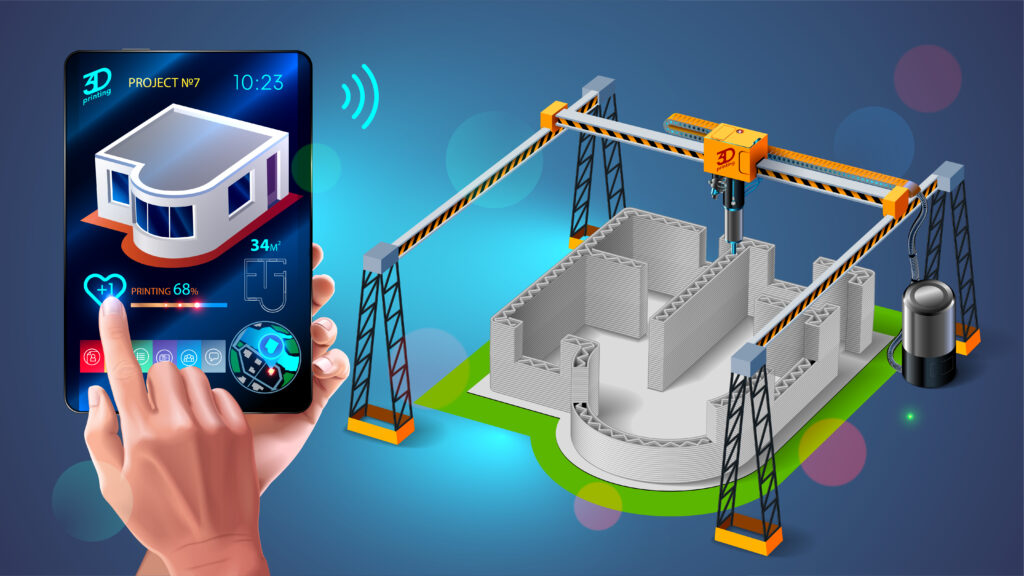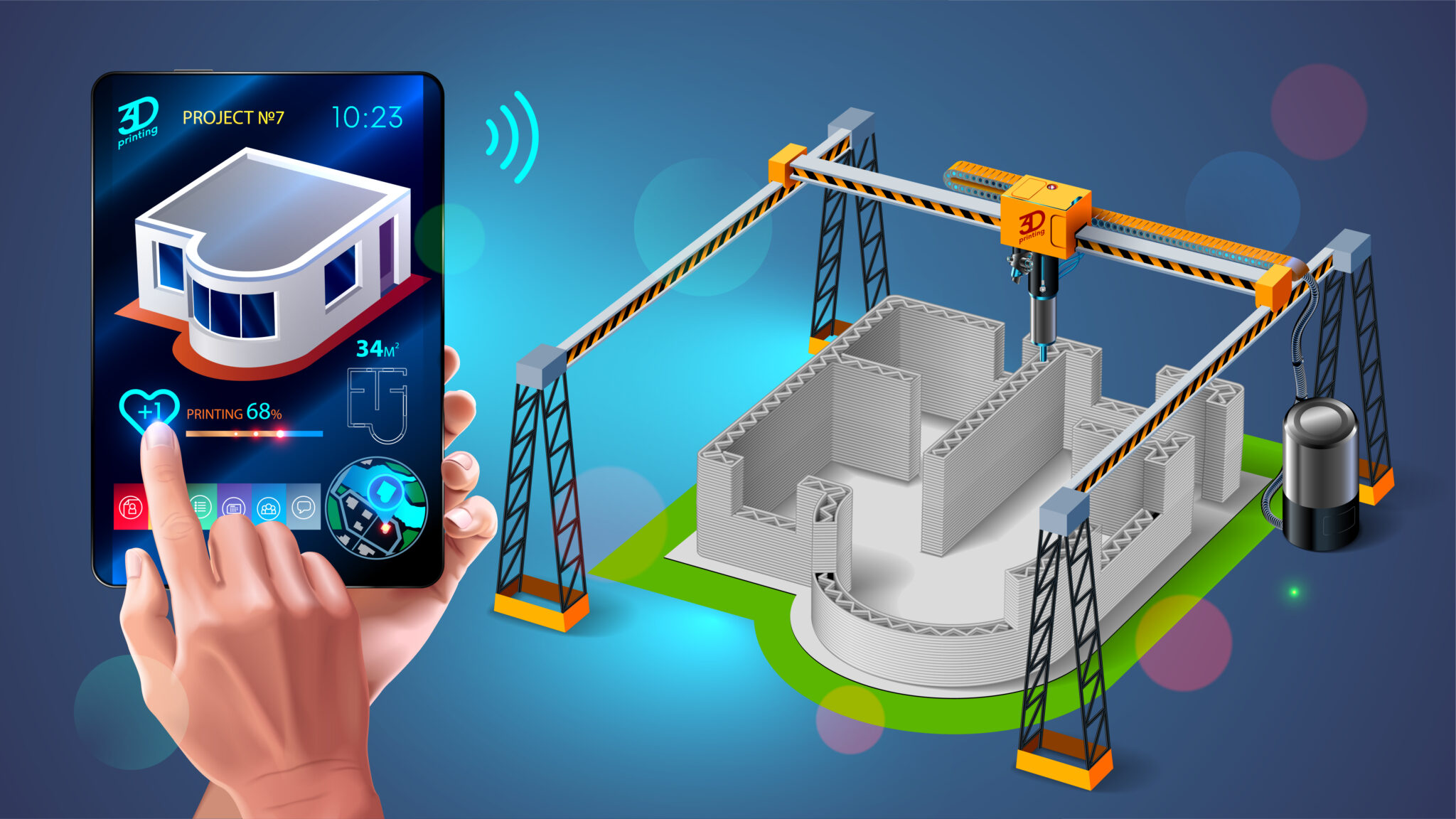 Our 3D printing services supports a rich source of geometric information for large-scale residential and commercial buildings through 3D machines and 3d robots on construction sites. We facilitate customized services adopting 3D printing softwares like Revit, Naviswork, Autodesk Fusion 360, Simply 3D, Rhino, Dynamo, CAD.
3D Printing is referred as Additive Manufacturing. Our skilled team of VDC consultants , modelers, engineers create  building designs for residential and commercial projects. 
BIM integrated 3D building printing technique facilitates 4D BIM scheduling simulation, maintaining construction safety and productivity. 3D printing technologies also enable Tejjy Inc. BIM consultants to complement construction techniques like prefabrication and modularization.
Concrete 3D printing designs save time, construction cost and material. But, it helps only in creation of frames and walls of the building. Windows, electrical, plumbing are to be worked separately.  3D concrete printers helps in outdoor decoration, printing bridges and benches.
We adopt printing technology for object designing by adding layers of materials. Amongst top Virtual design and Construction companies, Tejjy Inc. is a top rated BIM services provider in USA,  use Fused Deposition Modeling, Fused Filament Fabrication 3D printing technology, through Material Extrusion technique.

What's included in 3D Printing Methodology for Building Construction?
Tejjy Inc. 3D Printing Process
Tejjy Inc. uses CAD computer-aided design or 3D Scanners for creating 3D objects through a layering process. 3D construction printing encompasses material layering, such as plastics, composites, and biomaterials for making objects that range in size, shape, rigidity, and color. Our experienced drafters and modelers lay down layers by the printer after reading designs. We can create any shape  by fusing the layers adopting printing medium that can be a powder , sheet or liquid.
The benefit of 3d printing in construction is multiple colors and materials can be worked simultaneously. Our experienced towards client satisfaction. We concentrate on key parameters like layer thickness, number of layers, printing speed, position. BIM engineers of Tejjy Inc. follow the design to production principles, for streamlining significant processes in construction facility lifecycle and reducing waste, enhancing the quality of the final product.
Design Model
Feed Appliance
Extrusion Head
Nozzle, including Number & Shapes
Build Bed
To implement BIM integrated 3d printing services,  contact the BIM consultants of Tejjy Inc. at 202-465-4830 or info@tejjy.com.
Geopolymer
Concrete
Clay
Alloy
Ceramics
D Shape
Cellular Fabrication
Concrete Printing
Stone Spray
Big Delta
Contour Crafting
Benefits of 3D Building Printing
Flexible & fast design, enabling design & printing of building structures.
Rapid prototyping & print on demand.
Minimizing waste, cost-efficacy & ease of access.
Flawless production, reducing chances of rework.
Increased process, decreasing the risk of building failures.
Strong & lightweight parts with heat resistance & durability
Connect with our Allied Services