CAD Digitization & Conversion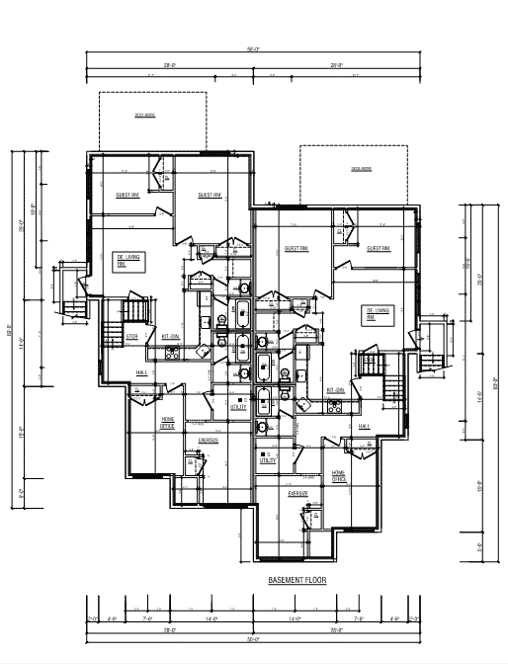 Tejjy Inc. provides high-quality CAD digitization and conversion services to clients, assisting them in digitizing large quantities of construction drawings into a computerized format. Our CAD digitalization services are backed by our architects and engineers. Having experience of over 15 years, we thrive to deliver best-in-class CAD services to clients.. All small and large construction firms are increasingly accepting CAD digitization since it allows clients to keep their data safe for extended periods of time without causing damage. Civil drawings, architectural drawings, electrical drawings, and mechanical drawings can all benefit from the CAD digitization and conversion process, which involves transferring existing manual documents to electronic format. 
Advantages of CAD Digitization and Conversion:
⭐ CAD Digitization minimizes the space needed to store data; hence it is a safer storage medium. 
⭐ It aids in organizing specialized storage retrieval systems.  
⭐ Clients can alter the storage format to match their preferred output format.  
⭐ We can quickly and cost-effectively make any changes or modifications to the digitalized file. 
⭐ When compared to scanned drawings or blueprints, it has a higher resolution. 
⭐ Without losing precision, we can understand missing dimensions. 
⭐ The use of CAD digitization helps to create a paperless environment. 
⭐ CAD Digitization is simple to keep and retrieve. 
⭐ It has its own layer and isolates the text. 
⭐ Dimensions that are intact can be shown in a separate layer using CAD Digitization. 
⭐ Separate layers for measurements, body, text, concealed lines and centrelines can be created using CAD digitization. 
⭐ The final output is editable and in the form of DWG, DXF, or DGN files.
⭐ Reduces the possibility of damage and loss. 
Consult us for  CAD Digitization & Conversion services in MD, DC, Baltimore, USA. Call us at 202-465-4830 or email us at info@tejjy.com .
Why Choose us for your CAD Digitization and Conversion Requirement?
Tejjy Inc's CAD digitizing services are a perfect blend of consistency and quality. Tejjy Inc has a well-equipped digitization infrastructure, and our professional and experienced CAD experts and technical personnel deliver top-quality CAD digitization services to clients at reasonable pricing.  
CAD digitization services for text, symbols, and geometries of engineering drawings and designs, electrical schematics, mechanical components, pipe network drawings and topographical maps are provided by our qualified and experienced crew. We convert your PDF, TIFF, GIF, JPEG, and other raster images into fully editable, multi-layer vector formats like DWG, DGN, DXF, Adobe Illustrator, CorelDraw, Photoshop, or any other needed vector format. 
We can create native CAD formats that are compatible with the majority of CAD systems. Our CAD digitalization services will undoubtedly make future manufacturing and storage easier and faster you. 

At Tejjy INC., our experts are well equipped to accomplish the easy migration of design data in TIFF, JPEG, GIF, PDF etc. into editable CAD file formats like ACIS, DWG, DXF or any other vector format supported by CAD.
A secure, organized storehouse for future requirement
Induces a paperless environment
Conversion into required design format
Cost-efficient
Quick, easy modifications of digitized design draft
Interpretation and retrieval of the missing dimensions maintaining accuracy
High-resolution CAD digitized documents
As it is in electronic format, it can be shared easily with collaborators all over the world
Tejjy team take care of upgrading the current technology, staff training and helping companies during the transition period in which they move from existing workflow to BIM implementation.
BIM consulting services offered by Tejjy deliver valuable insights for engineers , architects , contractor for BIM implementation.
We are master experts in creating detailed drawings for mobilization of designs and project initiation.
BIM consulting companies like us work as an extended arm of construction companies and leverages the VDC capabilities of BIM to help engineers, architects and consultants to coordinate designs with every other discipline by conceptualizing three dimensional BIM models.
Connect with our Allied Services