MEP Services | MEP BIM Consultants | MEP Engineers | BIM Modeling
Tejjy INC MEP/HVAC BIM Modeling services focuses on developing data-rich well coordinated 3D model for various MEP systems. Being one of the leading MEP BIM service provider in USA, our MEP engineers adopts Autodesk Revit and Naviswork for BIM based MEP workflow.
Our team of BIM modelers and MEP engineers MEP hrive to deliver data-rich 3D BIM MEP models for facilitating commercial, residential, industrial projects. Building Information Modeling implementation in Mechanical/HVAC, Electrical and Plumbing services on projects, optimizes project schedule with cost-effectiveness and streamlined construction process in a well-coordinated environment. Through 3D Modeling MEP, architectural, structural clashes are detected and resolved.
While delivering MEP BIM services to clients, Tejjy ensures easy accessibility of design-related information in the MEPF Revit BIM model. The digitized coordination allows consultants and engineers to make strategic project-related decisions with precision. As top MEP Service Providers in USA, our BIM Engineers work on Autodesk Revit and Autodesk Navisworks with BIM LOD 400 for delivering projects in residential, commercial, medical, hotel, educational, and government buildings.
WE OFFER THE FOLLOWING MEP BIM SERVICES
Benefits of Outsourcing MEP BIM Services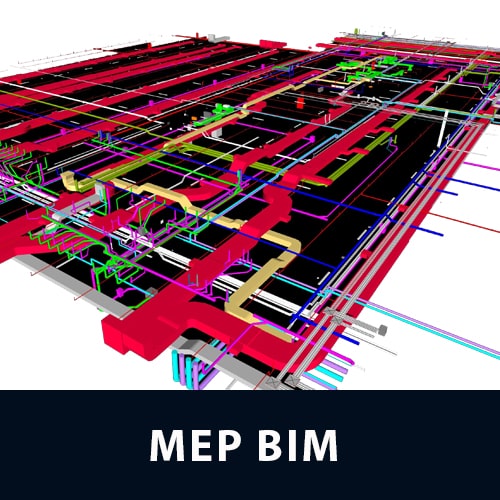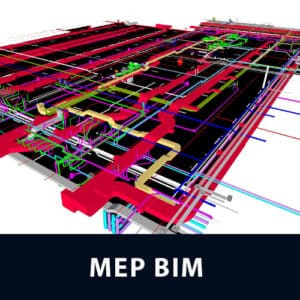 MEP designs are critical for the construction industry because they help with design decisions, proper documentation, cost estimation, construction planning, and facility management. They demand a highly skilled team of BIM engineers who are up to date on the newest tools and technologies connected to BIM software for designing and planning. While educating in-house engineers may take a significant amount of time and money, outsourcing is the most cost-effective and practical option for project owners.
Quality controlled component creation for building designs in BIM Implementation.
Established BIM strategy plans adhering to standards & guidelines with required Level of Detailing (LOD).
Outsourcing BIM to expert modelers reduces operational cost with risk mitigated environment.
Experienced modelers have better insight on Revit model development and creating Revit Families.
Accelerates technology implementation with in-house team for improved ROI and efficiency in construction lifecycle.
Why Seek Tejjy Inc. BIM Engineers to Optimize MEP BIM Workflow?
3D Model Creation for MEPFP Trades & Clash Coordination (Clash Detection & Mitigation, Visualization)
Constructability Review (Model Update) to reflect changes from Design Changes, RFI Generation & As-Built Update
Shop Drawings enables complete mep coordination services amongst mechanical, electrical , plumbing. mep clash detection report & resolve issues among various trades
Detailed Quantity Take off (QTO) incorporating manufacturer's reference with 5D BIM Modeling.