Light Gauge Steel Framing Design Services in USA (LGSF)
The Light Gauge Steel Frame building construction method is a type of building construction that makes main use of cold-formed steel as the principal material for construction. Light Gauge Steel Frame structure technology delivers better quality houses faster than ever before following light gauge steel framing standards. Light Gauge Steel Framing combines a number of benefits and, depending upon the characteristics of the installation site, can be changed to accommodate certain requirements. The walls that are manufactured from LGSF are clad with insulated sandwich panels, which offer a complete load bearing arrangement and are utilized to cover the exterior.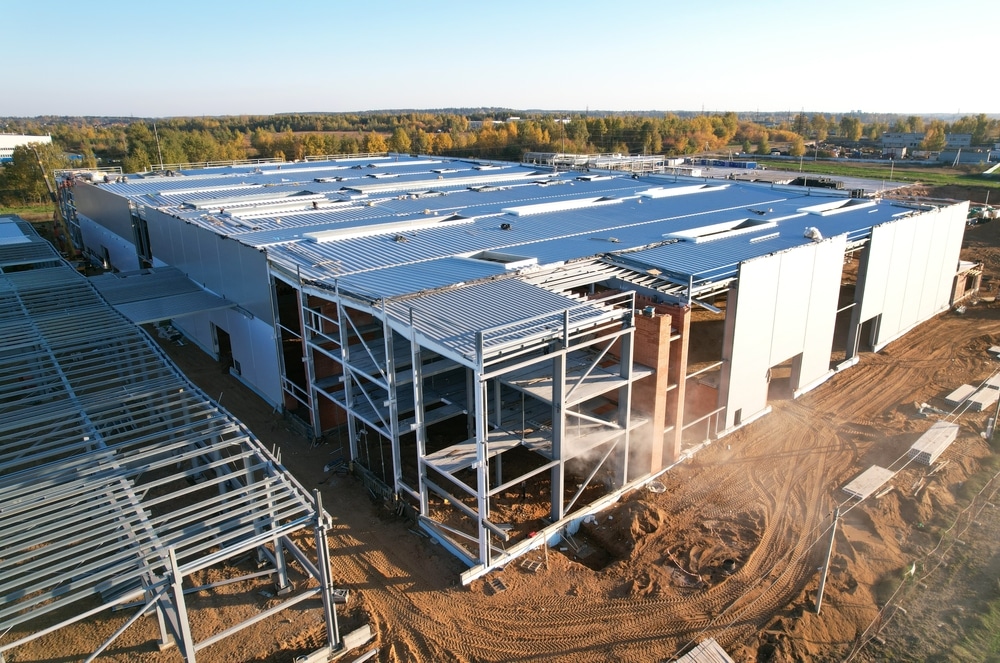 Light Gauge Steel Framing Design (LGSF) For Accurate House Construction
Light Gauge Steel Framing House Design
Because of minimal wastage, residential light gauge steel framing can save up to 20% on materials and labor costs. LGSF homes are simple to build and need minimal labor and project management. Light steel structures outperform typical concrete and brick concrete residences in terms of seismic performance. At the same time, because the light steel construction is light in weight, its foundation treatment is easy and suited for most geological conditions. When compared to other non-traditional real estate development techniques, light gauge steel framing homes are not as concerned with termite threats as wooden structure houses. 
Light Gauge Steel Framing Advantages and Disadvantages
Advantages 
The advantages of using light gauge steel framing members are: 
Less construction waste:

 LGSF construction produces less material waste and no debris compared to traditional construction methods.

 

High speed construction: 

The construction time is very less, whereas an ordinary house can be constructed in a couple of days, with fewer construction workers.

 

High tolerance: 

LGSF structures have a high tolerance to earthquakes

 

Site safety:

 Due to the offsite construction process site safety is improved

 
Thermal Insulation:

 LGSF buildings have high levels of thermal installation and air-tightness.

 

Light weight:

 Lightweight building systems minimize foundation loads and sizes compared to concrete and masonry.

 
Disadvantages 
The disadvantages of using light gauge steel framing members are: 
Non fire resistant:

 Although LGSF is non-combustible, it must be insulated from fire with fire-rated sheeting since it loses strength in fire.

 
Non sound proof:

 Sound can easily travel through constructions with light framing. As a consequence of this, it needs to be soundproofed.

 
Outsource Light Gauge Steel Framing Design Services in USA to Tejjy Inc.
Tejjy Inc. is one of the best light gauge steel framing companies in USA. Our professional and experienced structural engineers, and BIM modelers help in designing light gauge steel frame buildings for light gauge steel framing manufacturers, and light gauge steel framing contractors. 
Outsource light gauge steel framing design services to Tejjy Inc. for: 
Accurate LGSF design drawings

 

On time light gauge steel framing design drawing delivery

 

Perform pre installation structural analysis of LGSF structure

 
Tejjy Inc provides light gauge steel framing design services in Maryland, Baltimore, Virginia, Washington DC, and all across USA incorporating BIM technology. Call us at 202-465-4830 or email us at info@tejjy.com to discuss about light gauge steel framing construction project. 
Connect with our Allied Services
FAQ
Some of the best light gauge steel framing design software are Revit and AutoCAD 
Light-gauge steel, also known as cold-formed steel and cold-rolled steel, is a cold-formed material used to improve the efficiency of construction operations and the strength of products.