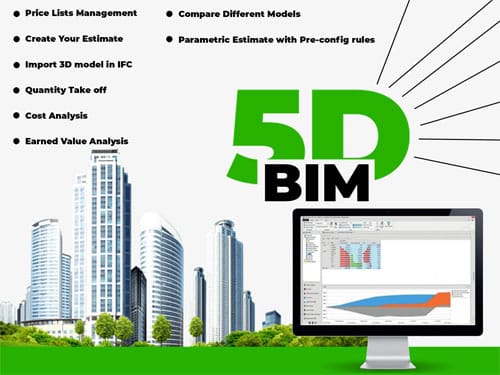 We make Conceptual Modeling & Cost Planning through 5D BIM. Our professionals link cost data to support cost planning and generate estimates. Using 5D BIM, we produce Material Take-off or Quantity Take-off to make accurate cost estimate from the components of the Building Information Model (BIM Model).
Our 5D BIM services help Cost Managers to add value to their construction projects. We create an information model, add scheduling data to different components, and generate an accurate program for projects. Using our graphical model and its attribute, the Cost Managers can quickly determine the quantity of a specific element, applying rates for reaching an overall cost for a package. We combine the packages cost for building an overall depiction of a project cost.
Benefits of Quantity Take-Off:
Accurate cost estimate of the components from the BIM model
Quick determination of the quantity, saving time
Automatic notification while incorporating changes in the information model
Call us  +1 202-465-4830  or email  info@tejjy.com  to discuss your requirement with BIM 5D Cost Estimation or 5D Construction.