VR Virtual Reality in Construction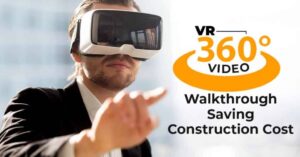 Transforming Designs with Virtual Design and Construction
Autodesk BIM 360 enables you to connect and construct with centralized information. Tejjy Inc. accelerates the project outcome with improved decision making through document management, design collaboration, data analytics. Autodesk BIM 360 Virtual Reality delivers innovative designing solutions with profitability and safety management. We as experienced BIM 360 VR service providers in USA deliver innovative design solutions in a risk-managed environment.
Integration of BIM 360 VR and Insite VR facilitates coordination will managing constructability issues. BIM modelers with Revit have made virtual reality construction an integral part to design  Autodesk BIM 360 gives the capability to the MEP expert to enter the cloud access and visualize the construction.
Tejjy Inc. is MBE/DBE Minority Certified Women Enterprise providing BIM, Architectural & Engineering Services, Construction Management services in USA.
Facets of BIM 360 VR Construction
AEC (Architecture, Engineering, Construction) Project Stakeholders can view the project consequence across diverse software platforms like Android, IOS & Widows.
Perfectly accurate 360-degree view of the construction site.
Improved Project Visualization with Zoom In, Zoom Out Option Pause & Play 360 Content.
Cost-Effective  Headset – Easy compatibility with Basic Google Cardboard Headset enables controlling the cost parameter.

Facilitate clients to 'walk through a property on the web.
Animation visualization or walkthrough of a building, which can be an existing building, an under-construction building, or a building in the planning stage.
Cater real estate development projects for showcasing a building.
High definition BIM 360 VR construction and walkthrough software acts as a powerful tool to feed visitors' imagination.
High-quality computer-generated videos help clients get a realistic feel of the construction for the size and layout.
Contact 202-465-4830 or email us at info@tejjy.com for BIM VR 360 services in MD, DC, VA, Baltimore, NY, Atlanta across USA .
Why choose Tejjy Inc. for VR in Construction?
Reduced Rework – Get reduced rework by getting an updated view of the construction site.
Enhanced Safety – Enhancing situational awareness through updates on potential hazards.
Lower Labor Cost – BIM and virtual reality technology allow automatic area calculation, reducing labor in fields.
Meeting Project Deadline – Maintains timeline, helping builders to stay on task & track work.
Resolving Problems – See real-time conditions, detect issues faster, and react quickly.
Improved Quality – Reduced RFIs, order change, time, and safe project delivery.
Connect with our Allied Services