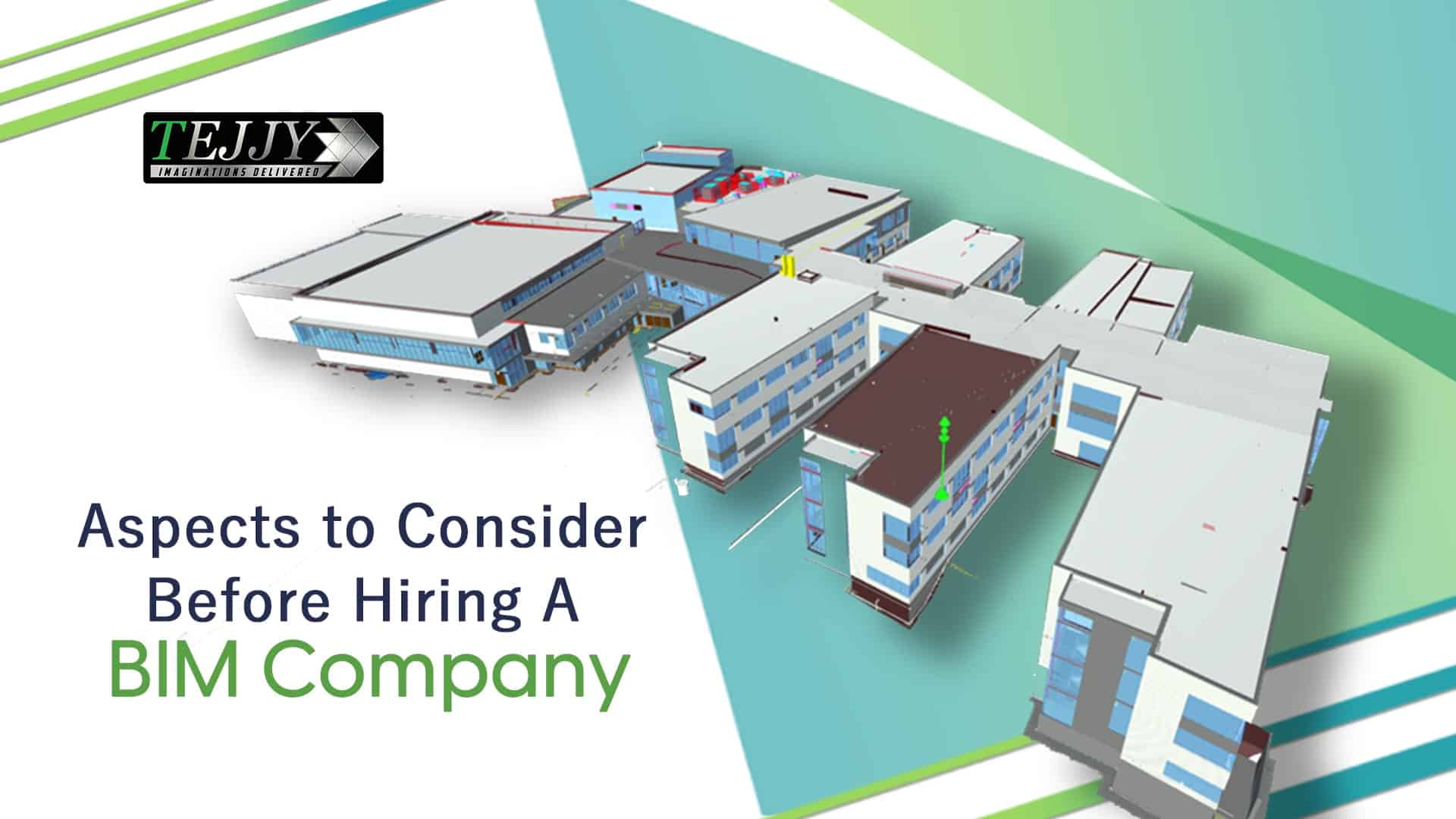 BIM is one of the most popular tools and technologies used in the construction industry in order to enhance the current construction methodologies and practices to enhance the quality of construction.
Choosing the Right BIM Outsourcing Company
At first, hiring a BIM outsourcing company may seem like a straightforward process – you put down the deposit and their work is done. But there are aspects that you need to consider before making your choice. As a business owner or architect/designer, choosing the right BIM outsourcing partner is also a critical decision that requires you to analyse the different factors that affect your decision. However, people in the AEC industry are still confused as BIM has not yet been popular in some parts of the world. 
Hire an in-house team or outsource BIM services
BIM, the acronym for Building Information Modeling, is a computer program or a digital tool that models all building elements, materials and components. This model serves as a foundation for creating structural designs, architectural drawings and engineering documentation in the 3D CAD environment. Building Information Modeling has been around the AEC industry for almost two decades. However, the innovative technology for building planning, construction and management is yet not popular in some areas due to a list of factors including its cost, awareness and lack of knowledge. 
Hiring a team to help with BIM services is an important decision. You should consider hiring either in-house or outsourcing depending on your project needs and budget. After all, how much you spend on BIM services isn't just about how much it will cost you, but also the impact it will have on your business processes. The right BIM services provider can enable your team to work more efficiently and make informed decisions with regard to design and construction projects. 
Points to consider before hiring a BIM company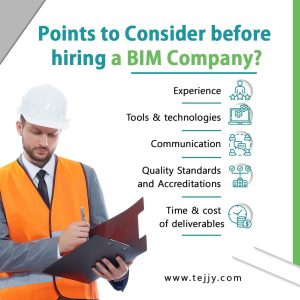 Hiring a BIM company is of course not an easy job. Several factors are taken into consideration while hiring a BIM company for outsourcing Building Information Modeling services for Architectural, Engineering and Construction projects. Let us have a look at the points to consider before hiring a BIM company. 
 

Experience

 
Once you have decided to outsource your work to a BIM company, the primary consideration is the experience of the company. A well-established BIM company has relatively more experience and hands-on several types of simple and complex design-build projects, including residential, commercial, industrial, hospitals, hotels, etc. A company with good experience can execute the project effectively with quality-assured deliverables. 
Tools & technologies
Tools & technologies in BIM play a vital role in design-build projects. Automation is undoubtedly on the uphill for AEC, offering accurate and effective solutions for AEC professionals. A BIM company should be having state-of-the-art tools and technologies for the execution of the project. Utilizing the latest technology and tools such as Revit, Navisworks, 3D laser scanning and digital twins, helps the BIM professionals to achieve quality-assured results. 
Communication
Communication is of utmost importance in any project. Effective communication is the key to any project and it brings transparency among the stakeholders involved in the project. The company is expected to have clear communication throughout the project from start to finish to avoid errors and eliminate miscommunication resulting in inferior quality outcomes. 
Quality Standards and Accreditations
Quality standards & accreditations are also vital components of the AEC projects which are to be taken into consideration. A company should follow all the quality standards which are necessary for a project, considering the local government and building by-laws. It is better to tie up with a firm having all the required certifications and accreditations as per the laws, such as certifications for safety, certifications for quality, etc. to avoid any problems. 
Time & cost of the project
When it comes to hiring a BIM company, the cost & time are one of the most important considerations. It's important to remember that not all companies are created equal. Some will offer you a low price but aren't able to deliver on their promises, while others may charge more than you expect but provide better service. 
Conclusion
BIM (Building Information Modeling) is a working methodology that has been adopted throughout the building industry for many years now. It is known for accelerating project delivery and increasing team collaboration, resulting in a much higher quality of work. With BIM, buildings are designed and constructed from scratch on platforms or computer-aided drafting. 
The many things to look at will make your decision-making process easier. Remember that the size of the company doesn't matter, but they should be able to provide you with quality services like 3D modeling, visualization, a Revit expert, or excellent design services. It is important that the work is completed on time if not before the deadline. But as long as you consider what we had discussed here and proceed wisely, there is nothing wrong with hiring BIM companies.