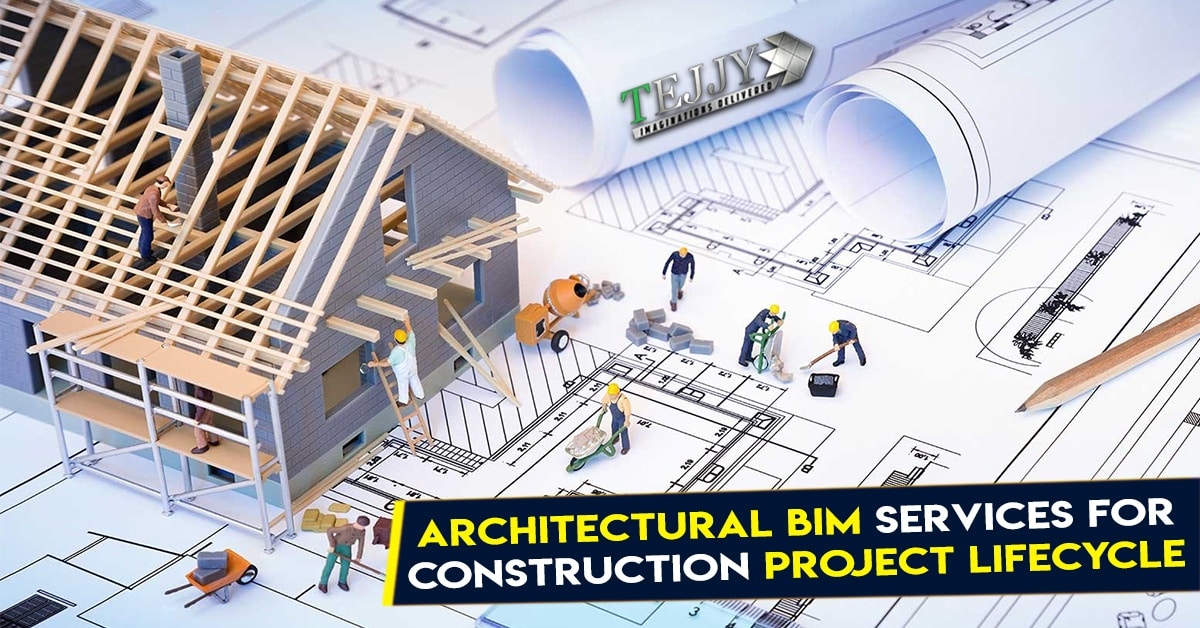 Architects are the connoisseurs who bring life to the concept of a construction project. They constitute being a vital part of architectural project planning and execution. BIM Service companies act as a support to architects and engineers in their design development process. Architectural Revit Services is a great mode of this collaborative and innovative solution. 3D BIM models use inputs, such as the construction & design documents as well as hand sketches. The team of BIM professionals creates the final model after resolving potential construction problems through raising RFIs (Request for Information) and checking with architects and other project consultants.
How BIM facilitates Architects in Design Development?
BIM supports architects in the various stages of design development through conceptual, schematic & detailed designs, as well as construction documentation with the help of 3D Modeling. Architects are able to create the interior design for the renovation and new building creation. BIM also provides virtual mock-ups of building components and creates a comprehensive 360-degree view of the projected building.
BIM Supporting Various Stages of Construction Project Lifecycle
• Conceptual Designing: Architectural BIM Modeling provides an edge to the whole design process. BIM is used for creating manifold design routes for presentation with variations in layout and space planning. 3D Rendering Services Models with diverse colors and material specifications provide a realistic feel to the virtual building structure. During the concept designing stage, the design of the projected building structure is created using Revit Models, focussing on the looks, behaviors, and structural properties. The stage can be related to the Revit LOD 100 Model including numerous elements as Masses, Conceptual Design & overall project phasing. Location & Orientation analysis can be executed at this stage and quantities based on overall area & volume can also be obtained.
• Pre-Construction Phase: BIM experts can develop detailed and accurate Construction Drawing Services from Architectural 3D Model. The Revit parametric features presented in a BIM Model facilitates in accomplishing a high level of detailing with precision. Changes made in the plans automatically get reflected in all the associated areas of the sheets. 3D Model for BIM Coordination Services can then be used collaboratively, detecting the clashes before construction. This controls the construction cost by reducing design changes at the time of construction.
• Construction Phase:  4D BIM Construction Sequencing and 5D BIM Costing facilitate the planning of the construction phase effectively, enabling on-site coordination with the aid of Architectural BIM Modeling. On-site changes can also be fixed as per the virtual BIM design model. The construction design stage acts as a bridge between building design and physical building stages, encompassing the creation of drawings & specifications for the comprehensive requirements of a building project. The stage matches with LOD 400 Revit Model, comprising elements that are accurate in shape, size, location, quantity & orientation with complete fabrication, assembly, and detailed information.
• Post Construction Phase: Architectural Modeling Services also help during the post-construction phase for presenting an as-built model that can be used later for the renovation and reconstruction of a building. BIM ensures methodical facility management using a comprehensive Architectural model encompassing various asset details.
BIM Consulting Services for seamless BIM applications
LOD Based BIM from a conceptual stage to a well-defined Facility Management model
Construction Documentation set of sequential drawings for construction management
BIM Design Development of BIM design build services
Custom Revit Family Creation Services for all building products
Point Cloud to BIM for renovation, retrofitting & as-built projects
Landscape BIM Models for creating & coordinating Landscape data
Underground Modeling  for improved visualization & clash detection
Architectural 3D Modeling to facilitate the design, planning & visualization
Procurement BIM through openly shared project models for lucrative project procurement
Architectural Detailing for transforming design into technical diagrams & plans
4D Scheduling with data-rich 4D BIM models for early detection & resolution of conflicts
Infrastructure BIM Modeling to make civil projects resilient & productive
Modular BIM for prefabrication & modular building projects
Facility Management BIM to create, utilize & manage building information throughout the lifecycle of the structure
BIM for Energy Analysis with virtual 3D energy models
Architectural Detailing Services across the Sectors:
Architectural Layouts & Floor Plans
Elevations & Sections
Door-window Details
Sanitation & Piping Plans
As-Built Drawings
Architectural Elevations & Sections
Ceiling & Foundation Plans
Interior Decorations
Floor & Roof Framing Plans
Building Sections
Interior & Exterior Designs & Plans
Furniture Layouts
Urban Planning
Building Block Detailing or Drafting
Landscape Drafting with BIM
Contour Mapping
Drawing development
Site Plan Drawings
BIM software applications used for Architects
AutoCAD
3DS Max
Photoshop
Illustrator
SketchUp
Revit Software Suite
MicroStation
Navisworks
Bluebeam
Civil 3D
BIM 360 Glue
To know more about Architectural BIM services in Washington DC, Baltimore, MD & Virginia areas in the USA consult the BIM experts of Tejjy Inc. at 202-465-4850 or info@tejjy.com.