Planning and coordination are the keys to successful project execution in the construction sector. BIM technology allows project stakeholders to create and examine virtual representations of the Architectural, Structural engineers, MEP as well as other utilities. The virtual construction using 3D BIM Modeling is used for creating accurate shop drawings services and addressing design issues before construction. Developments in 3D BIM Modeling technology together with the onset of BIM have also transformed the Architectural, Engineering & Construction industry. With a deep understanding of international building codes & processes, BIM Modelers can recognize the significance of effective work process management.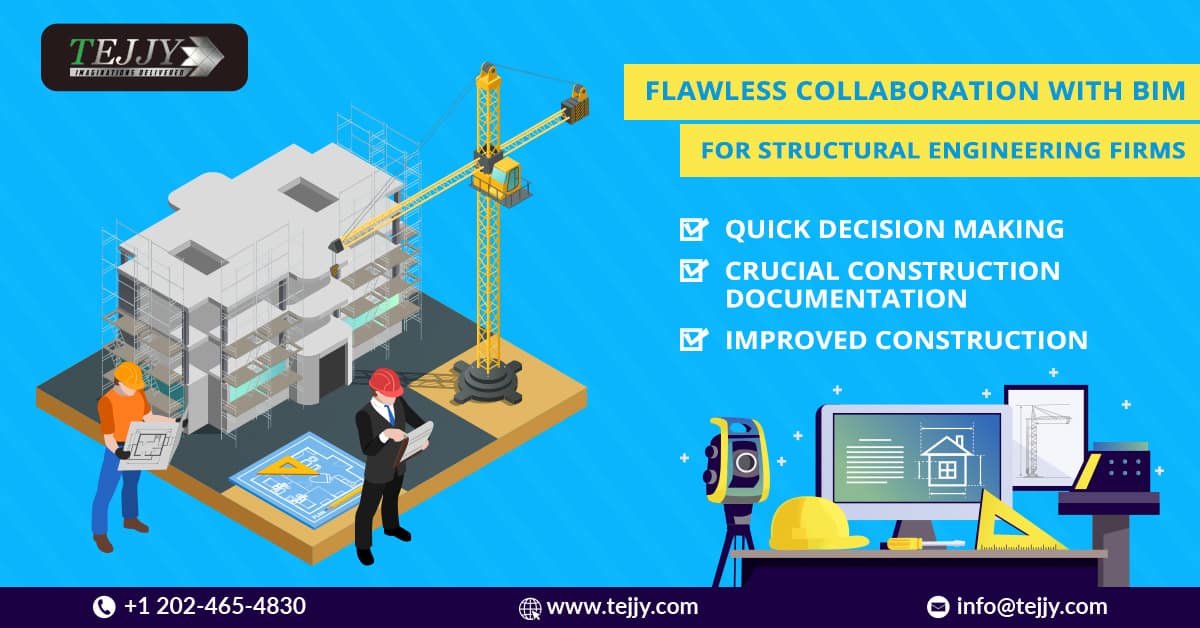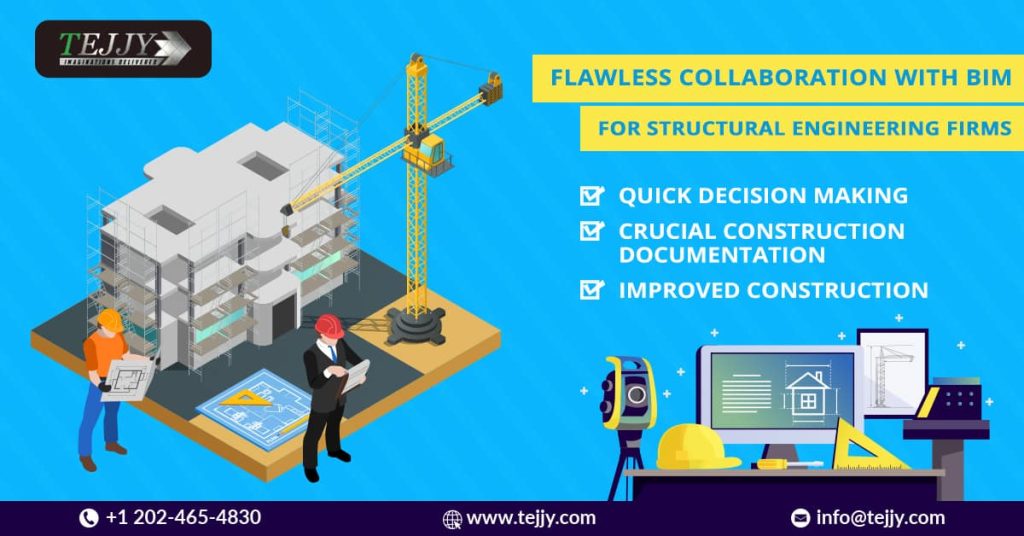 What are the Benefits of Adopting BIM for Structural Engineers?
Construction clients have reported 15% cost savings with successful BIM implementation.
3D Visualization
Streamlined communication with 3D visualization among project stakeholders for quick decision making during the design & pre-construction phase.
Efficiency
Elimination of RFI's, work stoppage & rework by checking accuracy & completeness of drawings before construction on-site and off-site.
Quality
Enhanced Quality by producing accurate drawings from the 3D BIM model.
Savings
Improved resource usage, enhanced quality drawings & reduced rework and wastage, all translating into reduced costs.
Project Management
Material quantity & shop drawings with 3D Visualization enabling a better look at the project, facilitating review, scheduling & project monitoring.
Process of Work Executed by the BIM Structural Engineering Team:
Structural BIM Modelers provide accurate, reliable & cost-effective BIM solutions for Structural Engineering services.
The Engineers create virtual 3D BIM modeling using a wide array of inputs such as contract documents, sketches & design documents.
During the Modeling, the Structural Engineers validate the design for constructability, performance & maintenance of various structures like the wood, steel & concrete structures including column, structural openings, beam depths & clashes.
Through BIM Modeling, quality structural drawings are produced for the AEC industry.
A comprehensive analysis of the structural elements is undertaken for project delivery in a risk-free environment.
Structural Engineering Services cater the following Construction:
High Rise Structures
Structural Steel, Plants, Mills
Commercial Buildings
Infrastructural Projects
Healthcare Industries
Residential Complexes
Popular Software Applications for BIM Structural Engineering include:
What are the Top BIM Services for Structural Engineering Firms?
3D BIM Modeling
Structural Drawings
Quantity Take-Off/ Bill of Material
BIM Design Development & Coordination:
BIM Modelers have the competence and technology to assist Structural Engineering services in the design development stage. The dedicated team of BIM Engineers interacts with structural clients to understand the design intent and provide value-added support with design evolution from the conceptual or schematic stage to the construction stage. Different types of input are used for structural engineer BIM design development & coordination such as the Conceptual Drawings, Hand-sketches, Mark-ups, Line Diagram as well as 2D Drawings.
3D BIM Modeling
Building Information Modeling Involves the creation & usage of a coordinated 3D model by associating it to an intelligent database for a building project. The technology, when applied to the Structural Engineering firm facilitates seamless collaboration, aiding quick decision making, accurate construction documents, and improved construction. Accurate 3D BIM Modeling of Wood, Steel, Concrete & Pre-Stressed & Post-Tensioned Structures are produced for the Structural Engineers from an approved set of Structural Drawings. 3D BIM Modeling solutions are competently used for structural design, detailing & prefabrication. Working in BIM helps the Structural Engineers to manage complex structural design projects, including wood framing and modeling of Buildings, Tanks, Residential, Mixed-use & Pre Engineered Buildings.
Drawing Set Creation
Construction drawings provide a representation of a building with a sequential description of every phase including the floor plans, elevations, ceiling, and other details. The drawings are essential for residential and commercial works such as the renovations or new structural additions. Assemblies and detailed construction drawings are used for wooden structures from the 3D BIM Models. Structural Drawings delivered from 3D BIM Modeling include Rebar / Post Tension Details, Concrete Drawings, Sections, Elevations of Wood Structure & Schedule including Column, Beam & Slab.
Bill of Material (BOM)/Quantity Take-Off
BIM also facilitates in calculating the quantities of all materials accurately for Structural Engineering services. The quantities are automatically updated in case of a change made to the BIM model. BOM and estimation solutions for pre-construction, construction & coordination help to enhance productivity and execute constructability analysis.
Hire a competent BIM Services Firm for Structural Engineering services and plan, prepare and update your construction project schedules. Structural Engineers can visualize the benefits of integrating BIM data with business functions like procurement, contract management, innovative document management, project cost control, project management, budget evaluation & project risk management. Call the BIM Modelers of Tejjy Inc. at 202-465-4830 or info@tejjy.com– A Construction Management, BIM Services, Engineering & Architectural Service Company in the USA and capitalize on project decision-making opportunities to improve facility design, construction & project life-cycle performance.