Architectural Drafting Services
Tejjy Inc. provides Architectural CAD Drafting Services for residential architecture and commercial architecture buildings. We help architecture firms and construction companies with cost effective and detailed architectural drafting services. Our CAD architects are experienced in creating building designs that are aesthetic, functional, and within your budget.  Tejjy Inc. is one of the leading real estate CAD drafting service providers, USA providing both residential and commercial CAD drafting services. Our experienced CAD architects provide innovative design solutions for your architecture design requirements.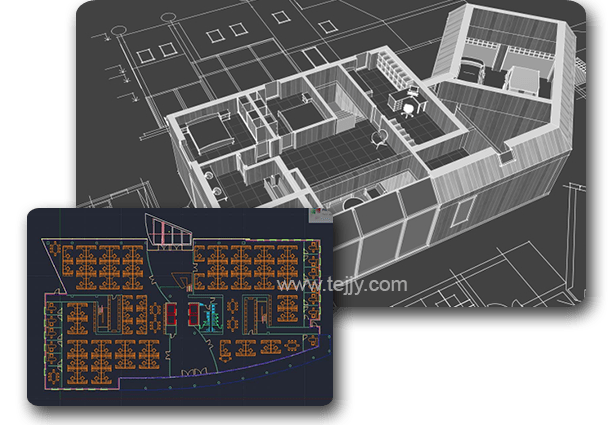 Our Architectural Designs and CAD Drafting Services include:
Architectural CAD Drafting Process
At Tejjy Inc, our expert CAD architects, CAD engineers, interior designers, and CAD drafters execute step-wise architectural CAD drafting guidelines for accurate architectural CAD drawings. We follow the process given below for architectural drafting services:
A brief about the space requirements, size, and budget is created by our architects after consulting with the client.
The architectural design is created in AutoCAD software.
Dimensions and material specifications are added.
The architectural CAD drawings are reviewed for errors.
The final architectural CAD drawing is delivered to the client, after resolving the errors.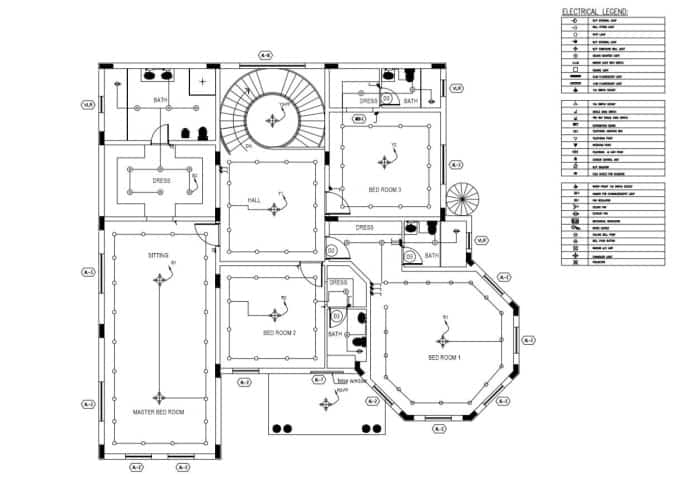 Benefits of Architectural CAD Drafting Services
Benefits of Architectural Designs and CAD Drafting Services include: 
💢 Efficient space utilization and design by expert architects 
💢 Provides architectural design services compliant with local building codes and zoning 
💢 Architectural CAD drawings are easy to edit 
💢 Architectural drawings can be drawn to scale and are accurate 
What is the cost of Architectural CAD drafting services?
The cost of architectural CAD drafting services is determined by several factors, including the size and complexity of the project. CAD drafting services typically cost an average of between $100 and $120 per hour. While complex projects are more expensive. 
Do you have any
queries?
You can reach us at 202-465-4830 or via email at info@tejjy.com or send us a business query here.