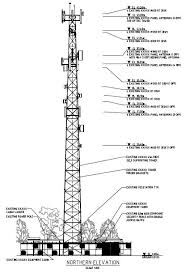 Tejjy Inc works with wireless telecom firms to complete their drawings. We offer quality services in Mobile Tower Drafting Space and cater mobile tower installation accurately with optimum use. Our drafted layouts are precise and cost-effective.
We provide extensive drawing conversion to CAD format for ensuring prime quality. Our drawings often include roof and elevation details, antenna and dishes for buildings. Our re-drafted layout enhances clients' financial plans. Using the latest CAD software, our engineers re-draft plot layouts, allocate drawing construction, and document work accurately.
Our Service Offerings for Telecom Sector include Rooftop Design, Preliminary, Permit, Antenna Mount and Structural Design Drawings, Fabrication Drawings, and more.
Call us at 202-465-4830 or email us at info@tejjy.com to discuss with us your project idea or requirements.