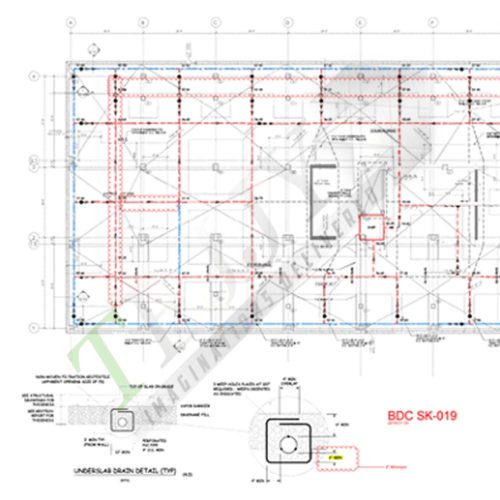 Construction drawings provide a graphical depiction of what needs to be constructed. The drawings get incorporated into bidding documents for construction works and portray the design with precise measurements. These kinds of drawings have a high level of detailing that gives the client of what he is building as well as the materials, installation techniques and quality standards.



Tejjy specializes in all types of construction drawings such as:
Architectural Drawing:

Site Plan
Floor Plan
Sectional Drawings
Elevation Drawing

Detail Drawing

General Arrangement Drawing

Electrical Drawing

HVAC Drawing

General Notes
All our construction drawing are drawn to scale. We follow standard architectural symbols and hatchings so that anyone associated with building trade can understand them with less effort. Using the expertise of our highly skilled staff, we can provide you the best construction drawing without any ambiguity and confusion.
Call us at 202-465-4830 or email us at info@tejjy.com to discuss with us your project idea or requirements.