Tejjy Inc. quantity surveyors improve Life Cycle Assessment of buildings through database management.  Enhanced flexibility to changes, and enhancing collaboration are added benefits with adoption of BIM tools. 5D BIM integration with Life Cycle Costing and Assessment and of transforms architecture, engineering and construction industry.  BIM softwares including Revit, Navisworks, etc. are adopted for 3D Modeling and conducting Life Cycle Assessment and Costing of buildings.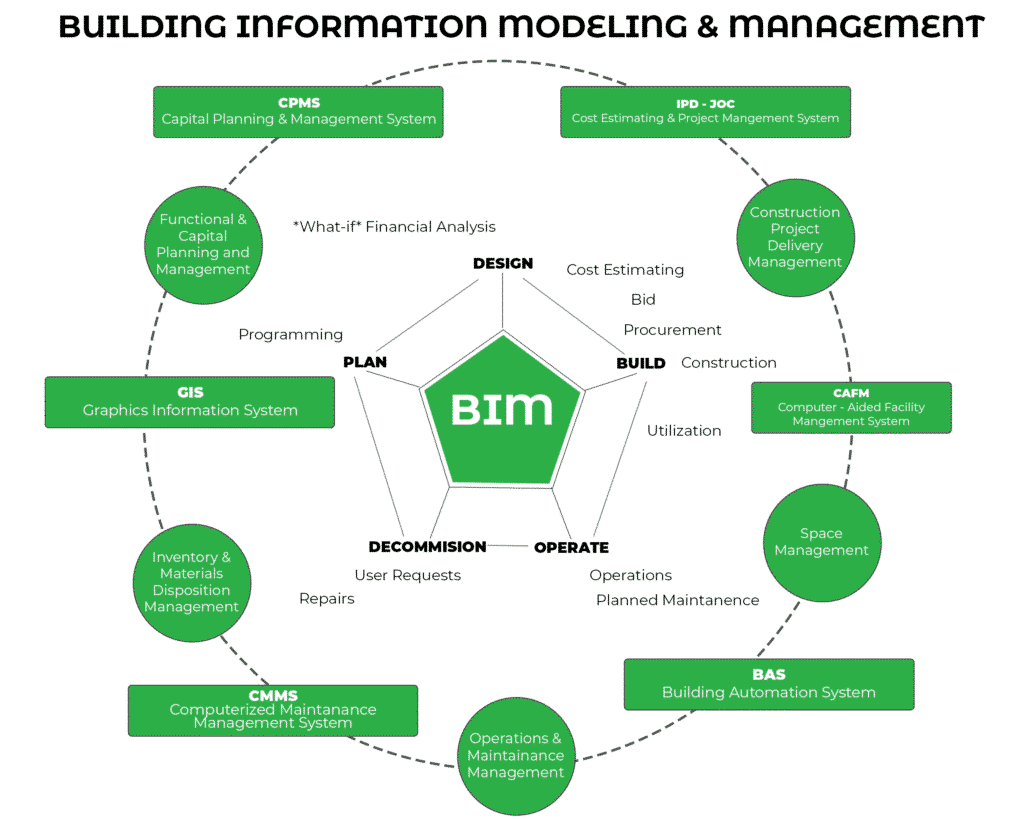 Benefits of BIM Integration
Instant Feedback at Key Stages of Designing
Sustainable Decision Making at an Early Stage
Dependable Source for Taking Decisions during Project Lifecycle
Tejjy Inc. BIM Integrated Life Cycle Analysis 
BIM Life Cycle Stages:
Building information Modeling encapsulates construction lifecycle three stages in one generating client visualization into reality with perfection. Main phases and their job responsibilities are:
In designing phase: Initially conceptualizing , programming and cost planning is performed Architectural, structural and system design are executed for analysis, detailing, coordination and specification in a construction project.
Construction phase: Construction planning and detailing alongwith construction manufacturing and procurement is done. Commissioning and as-built are executed with BIM tool assistance.
In Operation Phase: Occupany and operations are executed for assest management and maintenance. This phase includes decommissioning and major re-programming.
Life cycle analysis & costing of building construction services in MD, DC, VA and Baltimore for excellence with innovation in USA. Call us at  202-465-4830 or email us at info@tejjy.com to discuss with us your project idea or requirements.
Tell Us Your Requirements: