Origin of Tejjy
Tejjy Inc. has embarked on its 16th year with expertise in the realm of Building Information Modeling (BIM). The company began as a small startup with only a few hands, providing CAD and BIM services. Tejjy grew bigger as time passed. The BIM Company expanded its services to include architectural, engineering, laser scanning, permit expedition, and construction management holding the satisfied hands of motivated AEC clients. Tejjy Inc. team members are always there for one another, even when the COVID struck. 
Tejjy's Foundation Rooted in the Essence of Tradition:
The word 'Tejjy' has come from the name 'Tejas', one of the names of a Hindu Goddess also known as Vaishno Devi, heavily worshipped by Hindus throughout the world.  As per Hindu Mythology in Treta Yug, when the tyrannical rule of the demons overburdened the earth, Goddess Vaishnavi was created to get rid of the land of impending doom. Tejas means Fastest and full of Charisma, and with her blessings, we are following that path.  
Tejjy abides by the mission to combine the power of technology to carve a unique place for the construction industry in the contemporary age, ridden by so many construction challenges like Technology Adoption, Labor or Skill Shortage, Stagnant Productivity, Safety, Understanding Project Performance, and Sustainability.  
Tejjy helps the business to stand out in the construction industry through:
T:

 Technology

Collaboration

–

 The prime motto that drives Tejjy is Innovative Technology usage. The belief crops out of the daily praxis in executing technology applications for customers across verticals. We are working on Drone, 3D Printers, and VR, and yes, we own a few.  We are working on the GEO BIM platform, which will tackle complex 

Construction  projects in terms of schedule, quality, and safety. 
E: Enginee

ring Excellence

 – Tejjy delivers 

construction projects

with proper planning and the right technology across sectors like highways, bridges, airports, roads, rail, buildings, dams, reservoirs, and more. 

 

J: Joggle

 – 

We are continually joggling to shape the design-build projects, reducing cost, and delivering projects on time. 

 
J: Joining

 – 

We join the pre-build and post-build stages of construction, helping construction professionals make a complete project lifecycle analysis. We help clients get full control of their projects through coordination, collaboration, risk mitigation, asset management, and cost optimization. We help clients identify and correct potential problems before construction. 

 

Y: Yield

 – 

Tejjy yields sustainable, built environments to maximize value for our clients. We are the one-stop solution for all your construction needs starting from new construction to renovation

.

 

 
ALSO  READ :- Building Information Modeling (BIM) Integrated Architecture as a Profession 
Who is the Man behind Tejjy?

 

 
Sukh Singh is the COO of Tejjy Inc – the man on whom the vision of Tejjy Inc has dawned. He is the fountainhead of ideas for development, lines of operations, new vistas, domain verticals, technical integration with other industries, diversification and complementary lines of practice. Sukh is the head of vision for Construction Management, BIM & Engineering Solutions. He has extensively worked with the Engineering Firms, Architects, Construction and Government agencies in the USA.  
Sukh has brought in the vision, strategic outlook, and meticulous roadmap of the best construction management practices. He contributes to the innovative use of technology. He integrates technologies like Virtual Reality, GEO BIM Integration, 3D Printers, Drone  &  CAD to improve efficiency, offer fast turnaround, and decrease project costs. Sukh is always looking forward to develop new ideas and arenas where technology and construction are making a unique mark.   
Landmark Projects of Tejjy Inc.:

 
Architectural BIM Modeling for Jhaveri Brother Bungalow

 

BIM Execution Plan for Pollution Control Plant

 

As-Built Modeling from Point Cloud for DC Project

 

Structural Marvel for Signal House Project, Washington DC

 

BIM implementation for Expansion of Water Purification Plant in Houston, USA

 

BIM Modeling for Clash Detection & Clash Coordination of DC Courthouse

 

Intelligent 

Revit BIM Modeling

, bringing efficiency to Medical Facilities Support Services

 

Drainage detailing through BIM Engineering for iShine Car Wash, Houston Parkway Texas

 

Resolving challenges for commercial project showroom, as per glass façade 

 

Executed Penn Elementary School Renovation with BIM

 

Used Laser Scanning for 29 W Lexington Street Baltimore Project

 

Delivered Structural Model for 1300 4th Street Belfast Project

 

Provided Revit BIM Services for Roshni Cold Storage

 

Created Intellectual Structural Model for Davis Use Ida Project

 

Executed Building Information Modeling for Rana Meal Solutions

 

Undertook Architectural BIM Services for Niagara Property Restoration

 

Executed Revit BIM Clash Detection for Archer Hotel

 

Expedited Bennett Elementary School Renovation with BIM Modeling

 

Created Mechanical Model for Hillwood High School in USA

 

Architectural BIM Facilitated Basement Extension for Residential Deck Project

 

Architectural Modeling for Mecca Learning Centre

 

Prepared As-Built Drawings for Arlington Road Project is USA

 

BGE Gas and Electric Building MEPF Modeling

, Shop Drawing & QTO Creation

 

Ron & Carey Basement Project

Architectural Layout Creation for Renovation 

 
16 Year Milestone Achievements of Tejjy Inc.: 

 
Since inception in 2006 Tejjy Inc – the DBE/MBE Certified Women-Owned Business in DC is fast providing innovative BIM, Engineering, Architectural, Permit Expediting and Construction Management services in USA with the mission of "Designing Dreams and Building Relations". 

 

With an extensive network of associates, clients and supporters, Tejjy Inc. completed 2500+ projects for AEC clients in DC, Baltimore, VA, MD, New Jersey, New York, DMV areas, etc. in USA.

 

Resolved

project challenges with BIM modeling

to meet the fast-paced schedule of construction professionals, including architects, contractors, engineers, consultants, etc.

 
Tejjy's Future – a Watchword of BIM Growth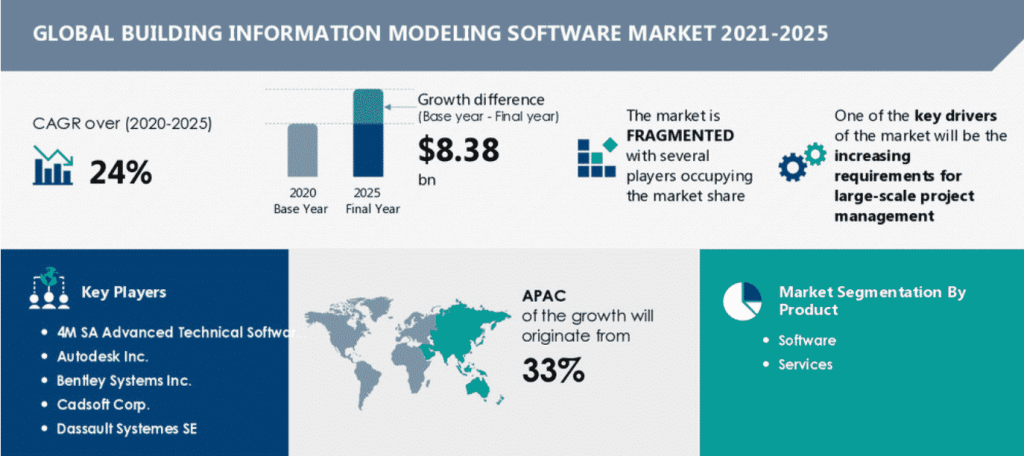 As per Market Research, the Building Information Modeling industry has earned profits of US$ 22.58 billion (2020) and is projected to improve profits to US$ 30.24 billion during 2021-2028 at a Compound Annual Growth Rate of 3.7%. BIM is the past, present and future of construction that will make the architectural, structural and MEP services work together as an integrated whole.  In this regard, Tejjy is moving forward with the BIM watchword for growth in construction. Acting as a pillar to the AEC industry, Tejjy meets the demands of the clients through maintaining a high level of operational efficiency and productivity in the sector. 
Get in Touch With Us 👇🏻👇🏻
If you are interested in finding out more about how Tejjy Inc. can help you please get in touch with us by filling in the contact form 202-465-4830, or by emailing info@tejjy.com.