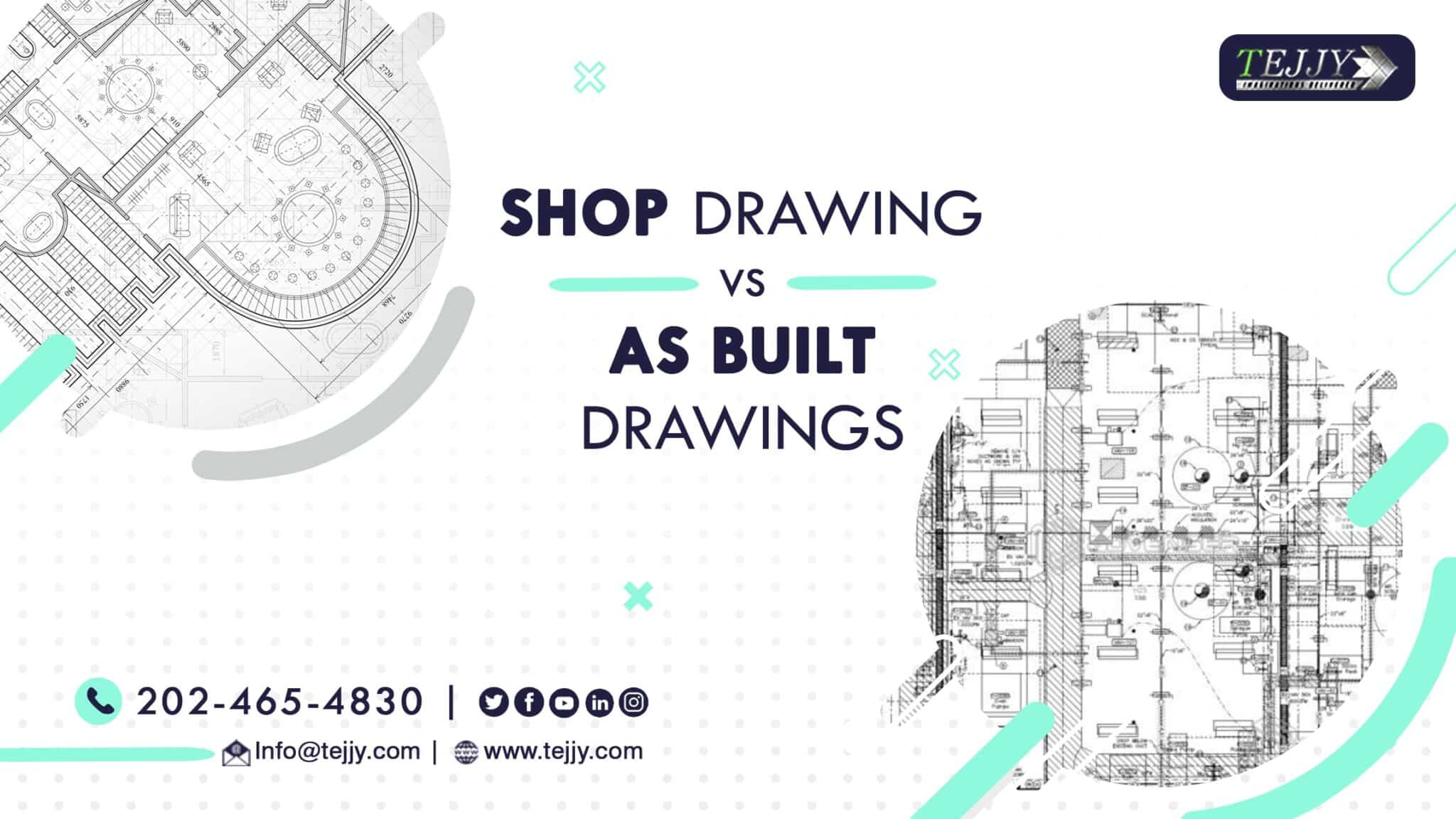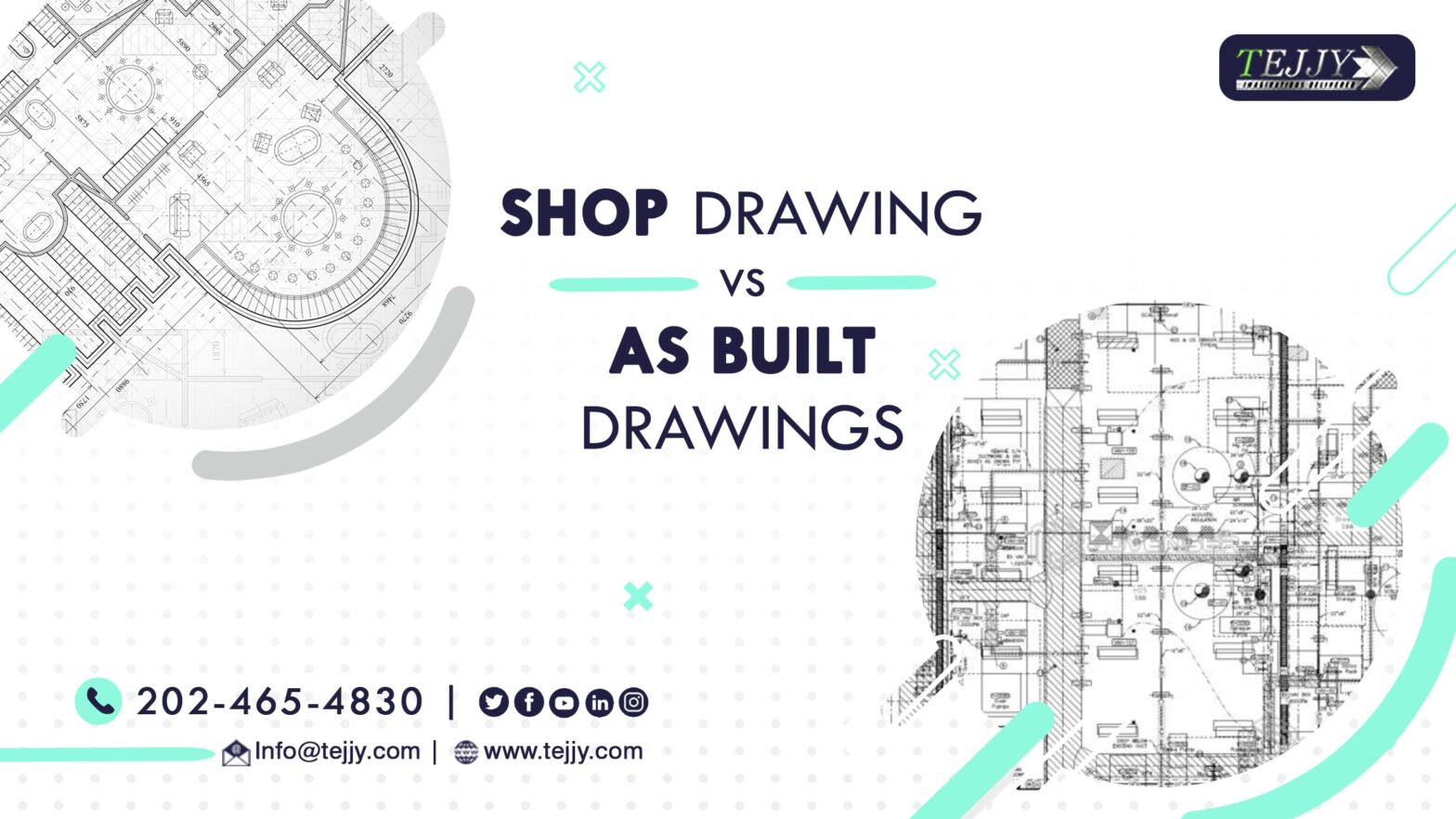 Difference between Shop Drawings and As Built Drawings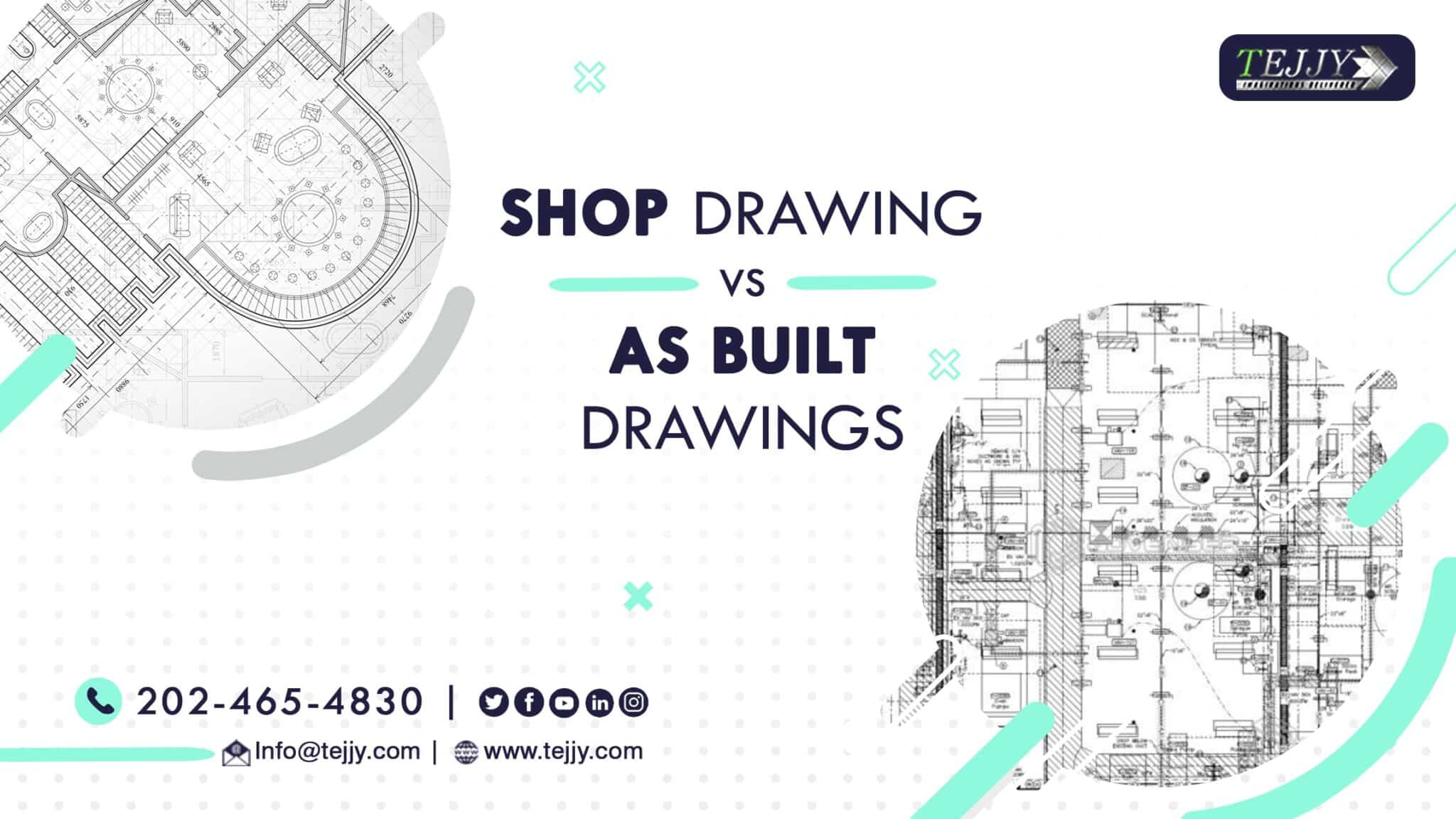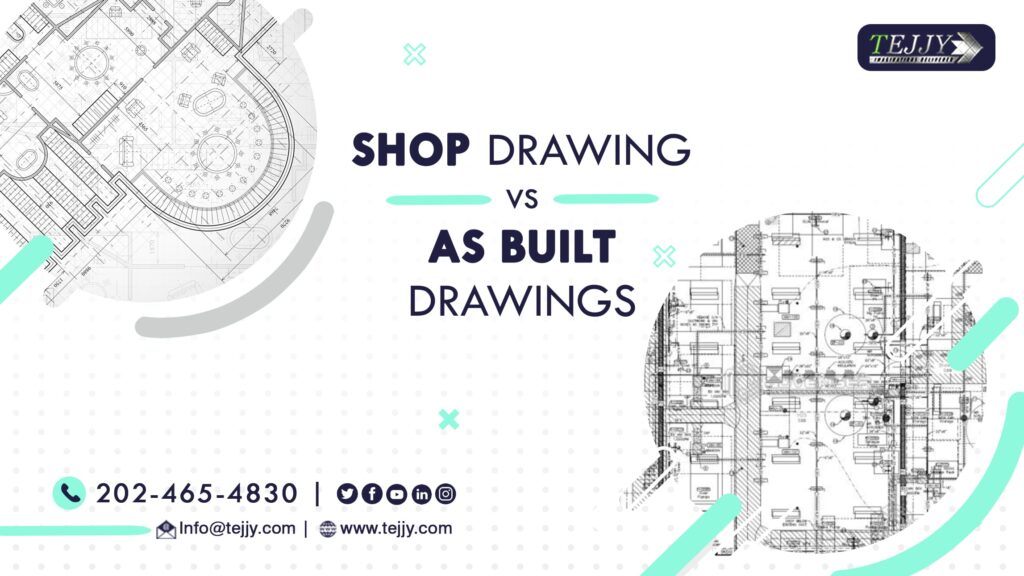 The designing stage of every construction project is crucial for satisfactory project execution. Every construction drawing has its own drive and bunch of features. Different design drawings provide a glance into various stages of the construction life cycle. Starting from the foundation drawings to model creation, every building drawing plan is significant to comprehend. If you are from AEC industry, you must have been acquainted with the concept of shop drawings and as-built drawings.
Let's have a look at the fundamentals of what is shop drawing and as built drawing and the difference between these two vital drawings.
What are Shop Drawings?
Every building comprises a set of components, having distinct specifications and measurements. Architectural, structural and mechanical shop drawings are the comprehensive components that facilitate in identifying how they will match with the entire building structure. Further, the shop drawings are created prior to the onset of a construction project.
The Shop Drawings are essential to personify the true image of construction project. The drawings need the consent and approval of the construction team and are significant for coordination. As soon as the design drawings are approved, the shop drawings refer to how the construction of the project is underway.
This signifies the fact that the builders, contractor, workers, and supervisors would retain the specifications of all components of architectural, structural and MEP services before hand. They are similar to the original building design drawings as conceived by the contractors.
Nevertheless, there is a thin line of difference between construction drawings and shop drawings. Architectural, structural and mechanical shop drawings show the original building design, whereas the construction drawings are often modified with time. They reflect the amendments a building has experienced whilst the construction process is continuing.
Moreover, shop drawings detect the type of material requirements for the construction process. With the production of architectural, structural and MEP drawings, there is no wastage of time or resources in explaining the complete building process to team members.
All these shop drawings, including architectural, structural and mechanical engineering drawings are self-explanatory, that help contractors understand the dimensions, materials, timelines, process of installation and other details. Hence, it's essential that the shop drawings should be arranged before the commencement of the construction process.
What are As-Built Drawings?
Many people often raise the questions about – 'What is As-Built Drawing?' Architectural, structural and MEP as built drawings are created once the building has been constructed. They represent how the various architectural, structural and MEP services of the building have been assembled on paper. Several MEP as-built drawings are necessary for comparing what was initially planned and what could be made towards the project completion. The difference between pre as well as post-development gets identified by as-built drawings. Contractors are also engaged in creating many of the mechanical engineering drawings for project development. The as-built drawings are issued to clients once the project gets finished. They retain all the structural details necessary for installation. All as-drawings for HVAC services are significant from a client perspective and help them analyze the final product.
Several benefits are included for creating as built drawings for HVAC services. They help to install emergency services in a building. In addition, as-built drawings are crucial for conducting refurbishment works in the building. Once the building has been created, the as-built drawings are referenced as shop drawings as they comprise of in-depth information about the whole building structure. This building drawing plan helps in developing contingency plans and defining the emergency exit routes along with the peripherals for future reference.
Difference between shop drawings and as-built drawings
Let's weigh up the difference between shop drawings and as-built drawings with the help of the following points. To begin with who creates the design drawings. Well, both design drawings are created by the subcontractors and contractors. Hence, there is usually no difference in this facet.
In a construction project there are different types of shop drawings, mep drawings, spool drawings, architectural drawings . They undergo changes during the construction lifecycle. So shop drawings are the detailed design drawings at initial stage before the initiation of the construction. As-built drawings are design recorded after the completion of the construction project with the changes.
What is the drawing scope of design drawings?
As-built drawings are created for the entire construction with precise modules. Whereas shop drawings are formed for just a few components of a building like we have seperate mechanical drawings, electrical drawings, plumbing drawings which are integrated into mep drawings for clash coordination
How the drawings are subject to alteration?
Shop drawings could be changed in the pre-development stage. In contrast, the as-built drawings, cannot be altered as the buildings are already constructed. However, they can be modified while executing the revamp work.
In which projects the drawings are required?
Well, both these types of drawings are created for different types of projects of architectural, structural and MEP services. However, the as-built drawings are more significant for commercial and high-scale projects. As-built drawings are created by the contractors and sub-contractors starting from the red-lined drafts and constitute to bean indispensable part of your construction project.
Why seek BIM consultants for construction design drawings?
Providing insights into safety:
Using as-built drawing plans, it is easy to undertake process hazard analysis and safety management. Since the plans show where equipment shut-off valves are situated, you could develop emergency evacuation plans, fix safety equipment and set up contingency plans around building perimeter.
Facilitating renovations for future:
Since the as-built drawing process considers only the final erected structure and installed components, they come in handy for any future maintenance work of architectural, structural, mechanical and HVAC services. They facilitate creation of construction documents as well as shop drawings for old building renovation and ensuring that the retrofits are performed efficiently.
Maintenance & operations of structure:
As built drawings facilitate in maintaining an easy operation of structures, as they are having a clear documented history of the building. They encompass electrical as built, mechanical as-built as well as plumbing as built drawings, enabling faster repairs through quick reference. Without be spoke as-built drawings, it becomes difficult to install, locate and repair components.
Get precisely accurate design drawings to beautify your spaces. Visualization can be reflected if the foundation is clear and detailed. Explore Tejjy design drawing services for mep , remodeling, new construction in USA at 202-465-4830 or info@tejjy.com. Talk to experienced BIM consultants of Tejjy Inc. BIM engineering company to place orders for architectural, structural and mechanical shop drawings.