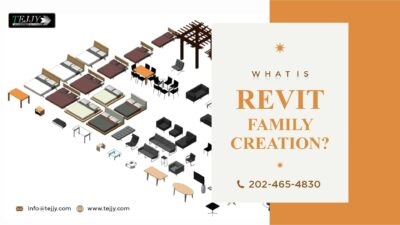 What is Revit Family Creation?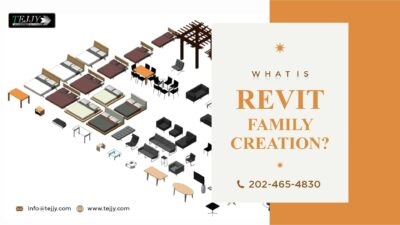 Revit constitutes to be an effective Architectural Design and Documentation software of Autodesk. Opting for Revit Libraries Services not only allows the creation of basic parametric families such as furniture and equipment. But also, the graphical quality of 3D BIM models can be improved.  Now, let's delve deep into the details of What is Revit Family Creation?
Before jumping onto Revit we need to understand What are Families? The fact of the matter is Family are just the components required to build your model. These can be walls, windows, doors etc. These components vary in physical dimensions as per the requirement of buildings. So, when you create a family in Revit as per the required specifications it is called customized Revit families. But Who is Revit? Revit is software created by Autodesk. Revit software comes with predefined families also. Leaving you with an option to either build from scratch or adapt from existing.
These days, BIM services provider in USA are working with parametric family creation in Revit. It comes with an underline warning. The fact of the matter, If components of Revit MEP family creation are not designed in a proper way, they reduce the speed of your PC performance, project presentation, and project output. Parametric family creation in Revit facilitates in obtaining the right balance between practicality and functionality and delivers and now a range of Revit components.
BIM consultants create a new family in Revit and ensure that your Revit components are created intelligently with the pragmatism to serve the drive. Parametric Revit content creation encompasses real-life product information or performance mockups, required for performing calculation analysis and construction simulations. To create Revit MEP family creation, the software embraces large objects to be modified in various ways. Parametric Revit electrical families help to control objects through formulas and assess client products proficiently before modeling.
Also Read – What Are the Benefits of Using Revit MEP?
⭐

How Revit Family Library Benefit the AEC Industry?
Revit content creation empowers all Architecture, Engineering, and Construction industries.   including architects, designers, engineers, builders, contractors, facility managers, and owners. All these construction professionals accurately communicate design objectives, investigate building performance and undertake cost estimation at the pre-construction stage. Owing to parametric family creation in Revit, architects could easily capture, assess designs and maintain coordinated building data throughout the construction project lifecycle.
To create a new family in Revit,  building components are engineered with reusable objects and amassed with related parameters and graphical representations. The families enable clients to seek for customized or manufacturer-specific content pertaining to Revit MEP family creation, door family creation in Revit and Revit electrical families.
Since Revit content creation constitutes to be the building block of the BIM Model,  stakeholders within the BIM lifecycle getting benefited from the software. The smart 3D representation of the virtual world integrates geometry and other technical product specifications to empower our project team members.
Architects and Engineers:
To create a new family Revit for architectural services, architects are delivering the best performance through making a virtual representation of building products through BIM. Starting from the stage of conceptual design development to construction documentation, architectural design firms know about individual building product specifications such as the color, cost, MEP details, and other information. Engineers using BIM Revit Model examine and interrogate within Revit and third-party software.
Builders and Contractors:
Builders and contractors evaluate 3D Revit BIM Model and construction documentation and organize individual building products. Since parametric family creation in Revit BIM model comprises all significant information, information about the technical specification, product manufacturer, and product installation could be straightaway extracted from it.
Facility Managers and Owners:
Revit content creation also endows the facility managers and owners by providing a virtual representation of the building. The owners and facility managers integrate 3D BIM Revit Model into an existing facility management software to get reduced operational, management, and space planning.
⭐

What are the Revit Family Components?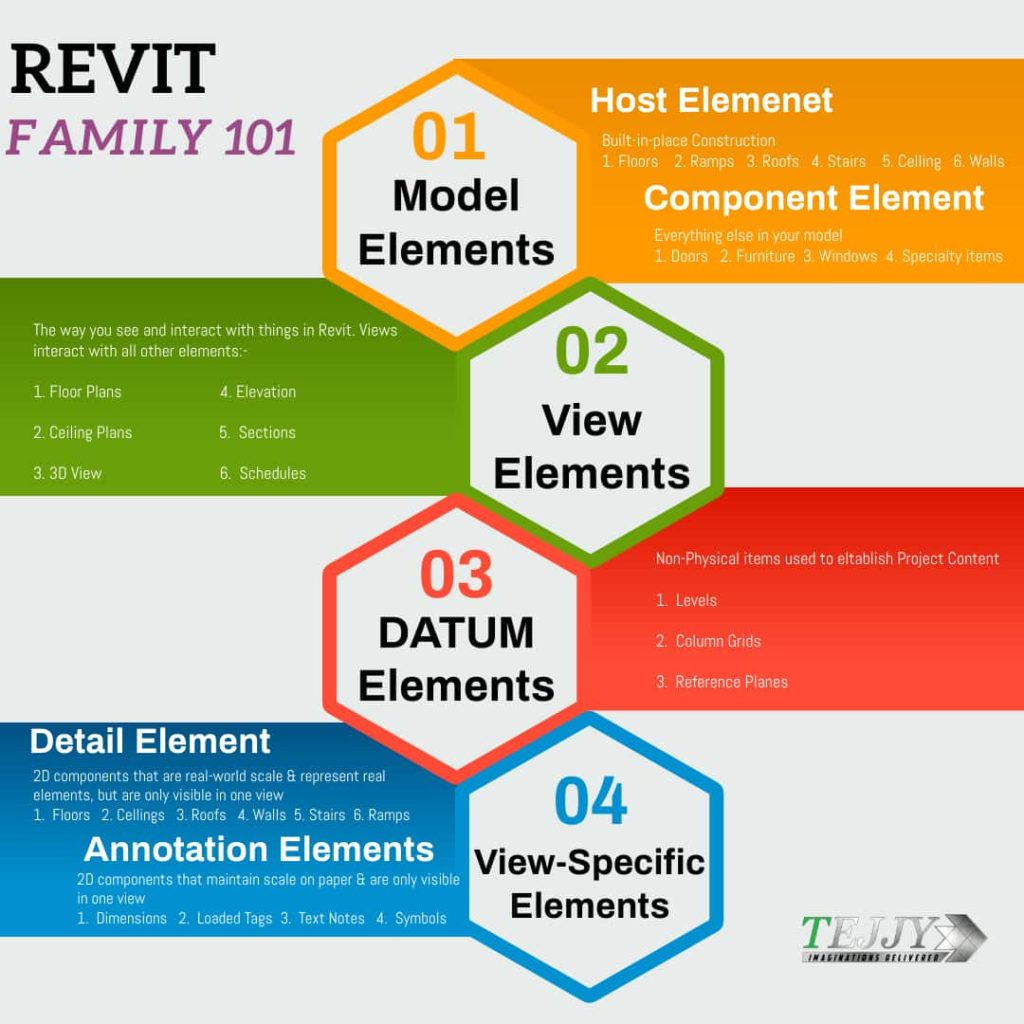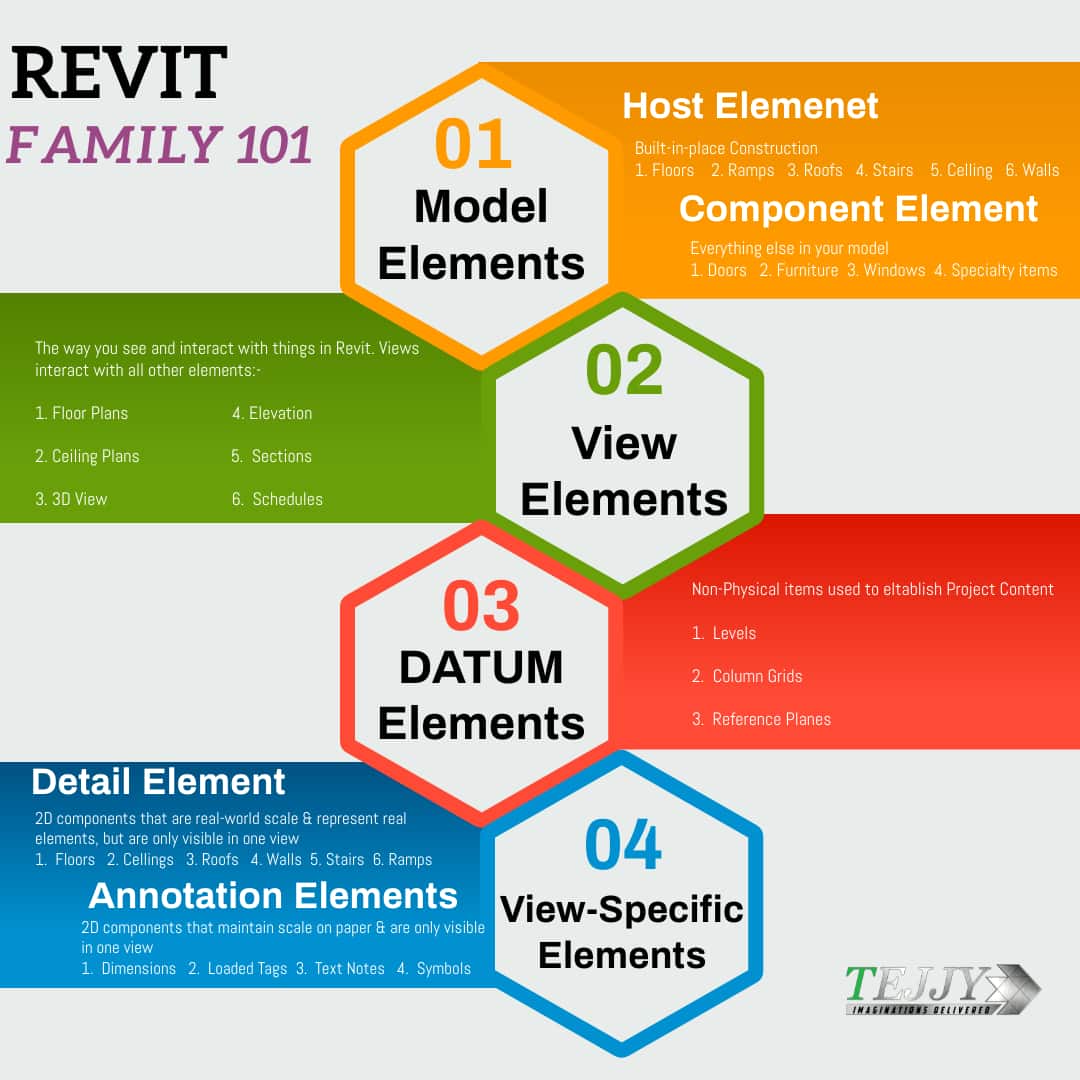 BIM is not only about creating a 3D building structure. The BIM model is only a cage without Revit. Inserting Revit Family components provides a fresh lease of life to the cage. To create new family Revit, several things are taken into consideration like the door family creation in Revit, windows, stairs, railings, cabinets, drawers, clocks, desk, etc. Accurate placement of Revit Family components creates a great impact on construction.
Some of the instances of BIM Revit Families Creation:
📌Architectural Revit Families Creation Components
Doors, windows, furniture, railings, casework
📌 Mechanical Revit Family Creation Components
HVAC, pipes, valves, strainers, duct hangers, air terminals
📌 HVAC Revit Family Creation Components
Fan coil units, fire dampers, diffusers, grilles, registers
📌Structural Revit Family Creation Components
Columns with steel sections, beams, foundations, structural connections, base plates, gusset plates & stiffeners
📌Plumbing Revit Families Creation Components
Pumps, Valves, Fixtures – washbasins, water closets, urinals, devices & fittings
📌 Firefighting Revit Families Creation Components
Sprinklers, valves, fittings, fire extinguishers, cabinets
Intro to Revit Family Creation – How to Create a Revit Family Step By Step
Here's a step-by-step explanation of what's covered in the above Revit tutorial video if you don't like tutorial videos, would rather skim rather than watch, are in a public place and don't have headphones, or otherwise are averse to being told what to do by anybody other than your wife.

1. Begin with the fundamentals
Consider how you want the family to act and how you want the user to interact with the finished family before you begin painting.
A. Select a Template
There are several template alternatives, but "Generic Model Face Base" should be a suitable choice most of the time.
B. Construct a Skeleton
Start by drawing left and right reference planes, then snap to the centre origin point with the aligned dimension tool, then repeat for front and back (don't forget to make them equidistant). Give the reference planes unique names like "width" or "depth" if you want them to snap to them when loaded into a project.
Beginning Tip: Keep an eye on your project at all times. Make adjustments to the model to ensure that it is performing as expected.
Beginning Tip: Always name your parameters as you're starting out. Knowing what you're altering will help you in the long run.

2. Get a pencil and start drawing
A. Lay the Foundation
Using the extrusion tool, create the base for the parent family. To flex the model and lock the sketch lines to the reference plane, pick the lock button and select the desired reference planes to trim it back into position.
B. Use a Different View to Edit
Make your way to an elevated view. Create a height reference plane and a thickness reference plane. Make sure the individual planes have their own set of parameters. Remember to check and lock the geometry.
3. Make the other families that will be included in the parent
A. Make a whole new skeleton
You'll need to make a new family for this, but you may use the generic model template this time; it doesn't have to be based on a face.
Tip: At this point, consider whether you're repeatedly employing this shape. If that's the case, nesting it will save you time.
B. Make a Shape
Draw a basic extrusion and align it with the reference planes. Once put into the parent family, select and apply a radius label to regulate the radius. After that, choose that label and create a new parameter for it.
C. Incorporate Reference Planes
Create a reference plane height and lock extrusion to the top and bottom, same as you did in the parent family. Make sure the top and bottom are locked, then test it and adjust the family to match the height of the table legs.
Step D:- Add a Diameter Parameter
We'll add a diameter parameter that will eventually be controlled in the parent family because most people don't think in terms of radius. Add a new formula (Diameter / 2) to reduce the radius report to half its original size.
Step E :- Assign a Material
Make sure to assign a material to the parent family so that it can be controlled.
Step F:- Draw Support Pieces
The brackets that connect the tabletop are an example of a support item for the table. Draw some definition to the support components, but don't go overboard.
Tip: Don't model everything in Revit; it will slow down the model and make it difficult to work with. When choose what to model, exercise caution. "What is a good representation of this and what is overkill?" you might wonder.

4. Include the other family as a member of the parent family.
A. Go to the Parent Family page.
Add the newly generated leg family to the mix. Because this piece of geometry is restricted in and of itself, creating several instances of it will result in the same behavior.
B. Include reference planes to aid in multiple family placement
Make reference planes to the left, right, front, and back of the room. These reference planes will decide where the table legs will be positioned in relation to the table's perimeter. Assign the same perimeter parameter to all of the table legs (say that five times fast) and give it a name (for example, leg offset). Because no one needs to snap to these destinations, make all of those references "not a reference."
C. Make changes to the Added Family
You can associate all of the parameters of the nested family to the parent family by selecting it. This implies that instead of selecting each nested component and editing it in each dialogue box, you may assign each parameter to the parent and edit it there.
D. Add a new parameter to the list
The dialogue box will ask you where you want the parameters to be associated. We named the parameters the same way in this tutorial, with the exception of adding "leg" at the end to distinguish parameter labels. You don't want to be trying to adjust the height of the table and inadvertently changing the height of the leg, so plan ahead and make sure everything is clearly labelled.
E. Make sure everything is the right size
You'll need to add a formula to make the table leg report to the table's height (height-thickness).
5. Complete the Revit family
A. Place all of the pieces together
Place the leg in the correct position and repeat the process numerous times. Now that this has been accomplished, all four legs will behave in the same manner.
Swap out for a different leg style if desired.
Add a label to the nested item (this allows you to swap it out for another family in the same category). Make the other leg style by altering the family and saving it as a new one with the appropriate attributes. Replace the old legs with the new ones and you're ready to go!
B. Modify the Family using Parameters and Constraints
Consider all of the other parameters and constraints you might want to add to this family now that you have your table set up. You don't want someone to build a 300-foot table, for example. Test these values to ensure that they behave as they should.
C. Fill in the blanks on the Draw with the parameters
You must correlate the parameters with the constraints so that they do not move if the condition is not met. Carry on with the nested family in the same way. If you don't, the formulas will be useless, and the geometry will not behave as expected. Also, the constraint parameters must be used in the formulations otherwise the formulas would not work.
D. Put the Family to the Test
Make sure to put your family to the test to see if it works. This stage is critical, especially if the document will be sent to other people. E. Create a list of pre-defined family types.
You can express the design intent and provide the different versions you wanted for this family by establishing a few predefined family kinds. Create a type catalogue (.txt file) for each Revit family if you create more than six.
E. Create a list of pre-defined family types
You can express the design intent and provide the different versions you wanted for this family by establishing a few predefined family kinds. Create a type catalogue (.txt file) for each Revit family if you create more than six.
F. Complete the Material Additions
Apply a tabletop parameter and a few materials to it (you can use the generic materials). Make the materials look like they're rendered.
G. Tidy Up the Demonstration
To clear up the file preview photos, hide the host in the families on a distinct layer. In the dialogue box that appears, click "Save As" and choose "3D View: Preview."

6. Put your new Revit family to the test
Create a new project, import it, and test it!
⭐

How BIM Revit Families Supports Architectural Building Design?
Building Information Modeling aids higher sustainability and energy efficiency for architectural building design. Across the world, people are greatly influenced by sustainable green building designs. Revit architectural family creation facilitates architectural projects to effectively make housing plans, retail showrooms, commercial building complexes, offices, and many more. Proficient BIM Revit content creation team provides architectural family creation services working with various inputs like Auto CAD, scanned images, sketches, photos, and electronic files for making the architectural designs real and appealing.
Revit family supported architectural BIM services include quantity takeoffs, 3d modeling, clash coordination, and scan to BIM services. These services will facilitate architects to coordinate with team members in an improved way with enhanced efficiency. Using architectural Revit BIM services, architects are able to capture the complex market of the construction industry.
Read More about our Revit Family Creation & Scan to BIM, we would be happy to assist you!
Revit MEP family creation is one of the key facets for MEP engineers. MEP BIM service providers in the USA create a new family in Revit to produce MEP design drawings from BIM 3D models with HVAC, plumbing, fire safety, and electrical details. As an effective information management platform, BIM reflects construction design changes in real-time. This mitigates clashes and keeps engineering teams on the same page. Using Revit MEP BIM services, designers, contractors, and MEP consultants produce the coordinated model, and design document with all elements of mechanical, electrical, HVAC, and fire protection systems. Further, 4D construction scheduling and 5D cost estimation are obtained through BIM Revit MEP families.
⭐ 

Revit BIM Model for Structural Engineers
Revit BIM supports structural engineers by providing specifications about the materials and resources. Structural Revit content creation allows accurate material and cost estimation with proper building geometry and geographic information. This will help you deliver a realistic building visualization with accurate building design specifications. For engineers, a clear standpoint on building lifespan can be calculated. Structural engineers with Revit family creation are able to easily visualize a building before the commencement of the building process.
To know more about Revit family's creation or create new family Revit, consult the BIM consultants of Tejjy Inc. at 202-465-4830 or info@tejjy.com. For improved speed and reduced modeling, time contact Tejjy BIM engineer. Being an experienced BIM service provider in the USA we facilitate clients to reduce manual work, maximizing productivity.
Reference :-