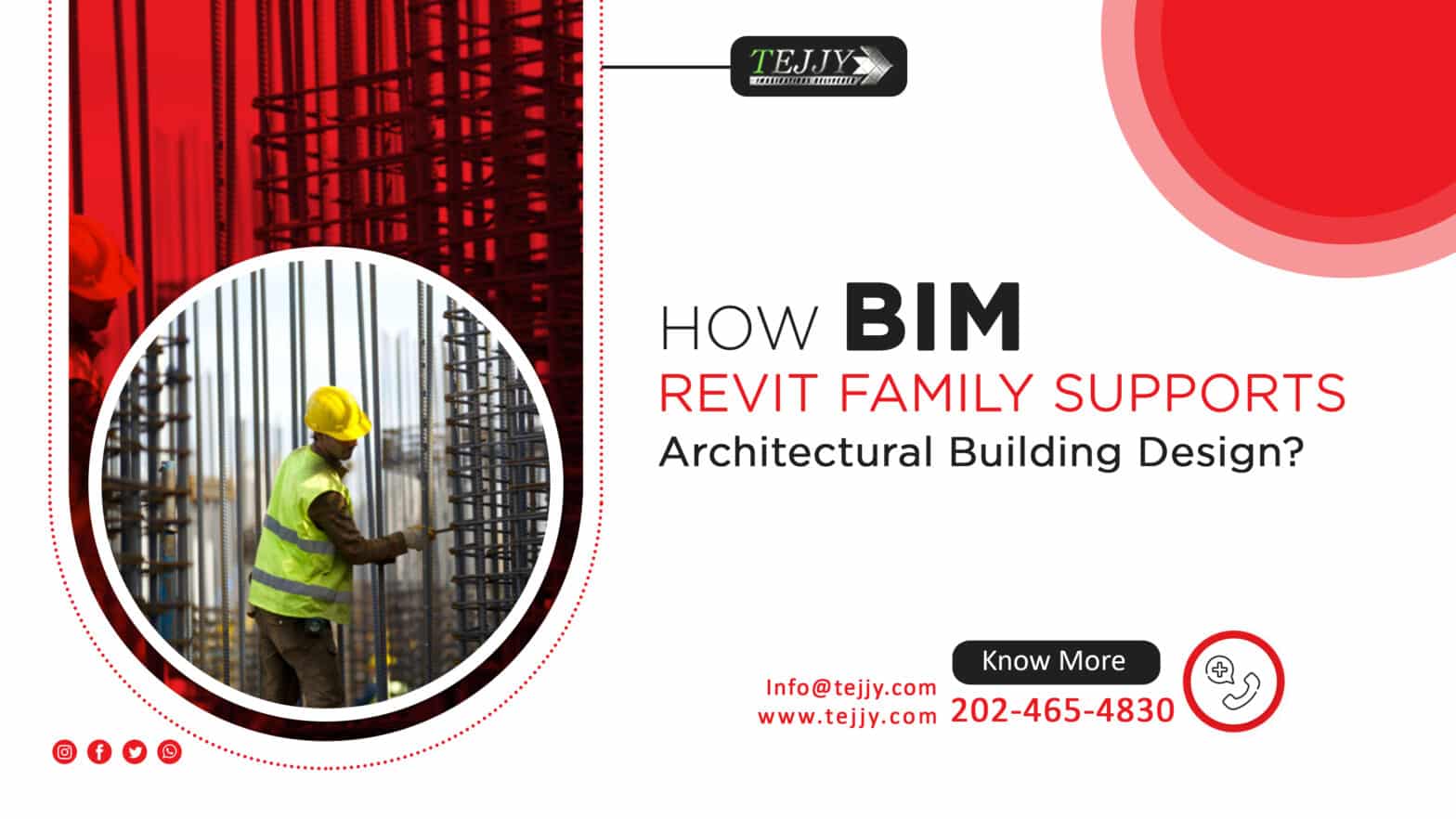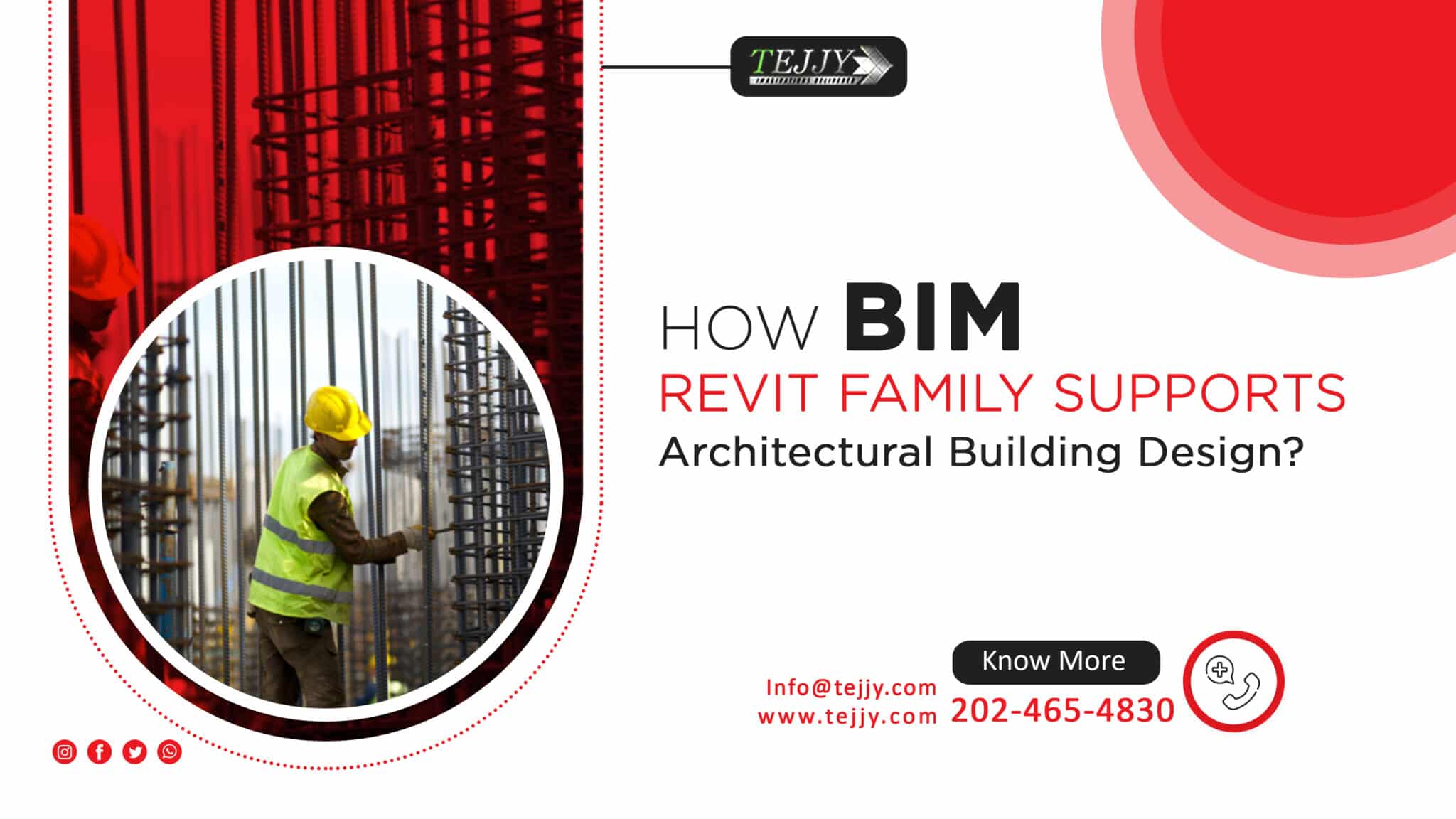 How BIM Revit Family Supports Architectural Building Design?
The phrase Revit families instantaneously conjure images of furniture and interiors. You may perhaps speculate what Revit architecture design should do to the building. It is the Revit family that helps in making building design easier. Virtually, everybody in the construction sector is acquainted with Revit for architecture and design.
What is Revit?
Revit is a popular technique for building model creation. The software helps you modify and handle various parts of the model. While making changes to the Revit model, the other parts automatically adjust them for ensuring that the design remains integrated. Revit architecture design constitutes to be a vital part of a building design. Currently, most of the AEC stakeholders depend on Revit for architectural, structural and MEP design creation of a building for showcasing different areas and stages of construction. A Revit file includes different types of Revit families like revit architecture house plans, commercial kitchen revit family, etc.
What is a Revit family?
The Autodesk Revit architecture design lets similar objects to be grouped together as families. To take an instance, if you have a dining table with chairs, they need to be grouped together as a family. If case you move the table to another location of the model, they move together in association with each other. However, the distance between one chair and another chair remains the same. It is also easy to move a furniture.  Now, if you like to move a wall, or make a room bigger or smaller, you need to consider other aspects such as the windows, roof, doors, etc. having a common set of properties. Revit families and parameters require common controls that let you make changes and ensure that the basic structure is not affected.
What are different Revit Families for Revit Architecture Design?
Different families of Revit for architecture and design help to make the building design and construction easier. Frills like doorknobs on windows and door with glass are well managed on Revit families to make the model look realistic.
They constitute to be the prime Revit families and parameters including the roof, wall, floor, and ceiling. These families are used for various elements of the building and are an essential part of Revit model.
They encompass various components like doors and windows. They are loadable, visible in all views and are attached to system families of Revit for architecture and design.
They constitute to be autonomous elements about the main building design. The elements are an integral part of Revit family and are loaded separately whenever required. Loadable families of revit landscape architecture represent exterior building elements like an extrusion or driveway.
These include various elements like tags, dimensions, instructions and other annotations. Even they are not a part of the 3D models, they can be loaded whenever required.
What goes into the creation of Revit architecture house plans?
Well, it all begins with a conception that becomes a drawing and finally a Revit BIM model. The construction documentation of a building is absolutely incomplete without Revit landscape architecture. 3D modeling in Revit comprises of various components and their position in the model. There is no construction design drawing which is perfect from the very beginning of the construction. It requires substantial planning amongst stakeholders for making the final settlement. In the mean time, modeling in Revit for residential architecture undertakes various modifications.
Whether its Revit for residential architecture or commercial kitchen Revit family, all architects and engineers are benefited through Revit BIM modeling. Revit facilitates architects in delivering best performance through a virtual representation of building components. Starting from the stage of conceptual design to construction documentation, architects are able to know the various building project specifications such as the cost, color, tolerance and other details of MEP services for making informed decisions.
BIM Revit for architecture and design consists of built-in features for obtaining quick feedback during the design process. 3D visualization with 3DS Max helps to deliver building designs with animated walk-through, rendering and fly-by. This facilitates effective design validation and communication. Revit landscape architecture creates an effective visualization of construction workflow, using BIM model data, avoiding wastage of time and cost.
What are the Stages of Revit Architectural Building Design?
Design Development & Coordination
Revit BIM companies in USA collaborate with architects and support them in the process of Revit architecture design development. The team of experts interacts with architects for comprehending designs. They provide value-added support with design evolution from conceptual or schematic to the construction stage. Various inputs essential for the process of design development and coordination for residential architecture include conceptual drawings, models, and drawing sketches, etc. BIM consultants interpret the thought of the designers in the form of 2d drawings as well as 3d models. The three primary stages of design evolution consist of Conceptual, Schematic and Detailed designs.
Conceptual Design: This is the first phase of design, where drawings or solid models are the leading tools to provide an account of the proposed system. The description is in terms of a set of integrated ideas and concepts about the performance, behavior and look of the model, so that it is comprehended by users in a desired way. This stage of Revit for residential architecture design matches with LOD 100 model, including masses used for preliminary studies, like conceptual design & the overall project. Analysis as per location and orientation are performed and quantities based on overall area and volume are also obtained at this stage.
Schematic Design: Schematic design of Revit architecture house plans constitutes to be an initial design structure that defines the general scope of the project, such as the scale and relationships amongst building components. The sketch of the architect interprets desired functional relationships amongst the various services of the building into a model, matching with LOD 200 Revit model. LOD 200 models encompass elements where Masses get substituted with generic components. Analysis can be performed based on overall systems and quantities can also be obtained as per specific elements.
Detailed Design: This comes just after schematic design. Here the building details are reflected, matching with LOD 300 Revit model. This provides drafted to scale drawings to clients, showing how the project would look like once the construction is over. LOD 300 models comprises of elements in fully defined assemblies. Specific system analysis and quantities based on materials are obtained. At LOD 300, the model can be leveraged for the production of commercial kitchen revit family, construction documents and shop drawings for the analysis of energy performance, clash coordination & cost estimation.
Construction Documentation: This stage acts as a bridge between building design and physical building form, matching with LOD 400 Revit model. All building elements of revit architecture house plans included at this stage are accurate in size, location, quantity and orientation with comprehensive fabrication, assembly and detailed information. Non-geometric information like the dimension, texts, notes and 2d details are all included in the model, making a complete representation of the building system. Analysis such as energy performance, clash coordination, sequencing and cost are all performed at this stage. Some of the examples of the construction drawings produced at this stage encompass enlarged floor plan, typical room layout, building sections, elevations, door and window details, ceiling plans, furniture layout, egress, landscape plans, interior elevations and more.
Where to find Revit BIM Services?
Are you looking for Revit modeling for building design? Dedicated team of BIM engineers and architects at Tejjy Inc. helps you work with Revit architecture house plans. Tejjy Inc. implements the best techniques of the industry, irrespective of whether it's a small project or a large one.  Contact the Revit BIM modelers of Tejjy Inc. BIM service provider in USA at 202-465-4830 or info@tejjy.com and get revit architecture house plans.