Implement 3D BIM Modeling Solution for innovative construction project deliverables.
Experienced Revit BIM Modeling Services facilitate Architectural, Structural, Concrete, and MEPFP (mechanical, electrical, plumbing, fire protection) consultants. BIM engineers at Tejjy Inc adopt 3d modeling services support design build services. digitized realistic models for AEC (Architectural, Engineering, Construction) professionals.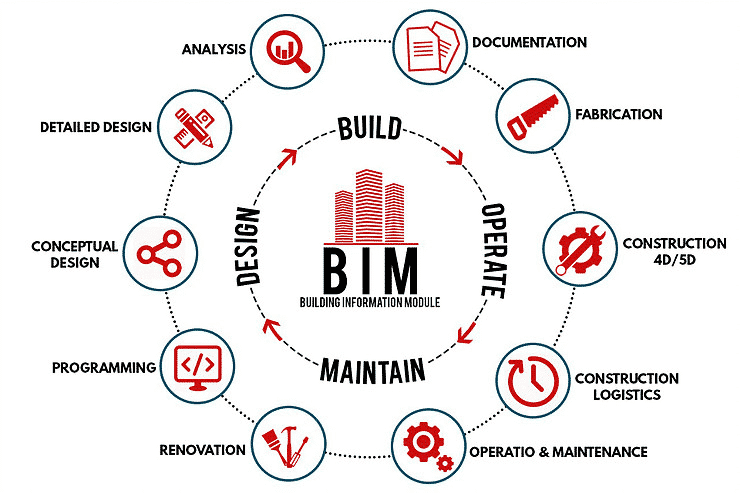 3D BIM Services
4D Scheduling
5D Cost Estimation
Quantity Take-off
6D BIM
7D Facility Management
Structural Engineering
Architectural Engineering 
Shop Drawing
MEP BIM  Services
Design Collaboration
Reasons for Outsourcing BIM Services to Us
Our 3D Building Information Modeling services along with 3D Rendering and animation walkthroughs in Washington DC, Baltimore, MD, NJ, and Virginia enable architects, engineers, and designers to be more creative and experimental with their custom-tailored designs. Our 3D BIM Modeling services support project stakeholders, including contractors, surveyors, manufacturers, consultants, and suppliers to identify potential problems at the initial stages before they become actual issues on the construction sites through the delivery of informative 3D BIM Models.
Flawless designing of images, sketches, concept, and shop drawings through 3D Modeling.
Improved Interior and Exterior work through 3D Architectural Visualization adopting V-Ray and Revit.
Photorealistic renderings through 3ds Max.
Applying colors, images, and textures along with carving and texturing details.
Timely project delivery conforming to regional and international design standards.
Dedicated resources Offshore/Onshore for BIM.
Technology infrastructure with authorizations of the leading software and local building standards.
Photoshop adopted for full-scale 3D rendering.
Optimized solutions for every construction project.
Strict confidentiality of design and client privacy.

Our Proficiency in Working with LOD (Level of Detailing)
Our experts work with design teams for developing 3D BIM models with essential details as per LOD standards ranging from LOD 100 to LOD 500. We create 3D models with a higher level of detailing to assist project managers in making informed decisions and expediting Modeling by accessing Revit Families.
Technologies We Adopt
Tejjy Inc – one of the competent BIM, Architectural and Engineering, Permit Expediting, Construction Management & Structural Design Firms in Washington DC, Baltimore, MD and Virginia implements the latest technologies to revolutionize AEC business execution.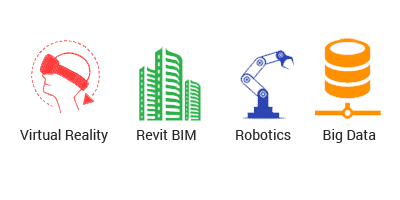 Tejjy Inc. is a comprehensive BIM Service provider in USA delivering Revit Drafting and BIM Modeling Solutions in USA to all types of buildings, including residential, commercial, mixed-use, industrial, educational, healthcare, and infrastructural facilities.
Why choose Tejjy Inc. for BIM Modeling Services?
Scalable technology infrastructure with leading software like Revit, Navisworks, Tekla, etc.
Coordinated & clash-free virtual 3D BIM modeling to analyze building designs.
Comprehending buildings during pre-construction through conceptual & detailed designing.
Architectural, Structural & MEP BIM Modeling – LOD 100/200/300/400/500.
BIM component creation with parametric Revit modeling & robust BIM execution planning.
BIM MEP services for model visualization, coordination, prefabrication & modularization.
4D simulation of structured building planning & visualization in respect of time.
BIM quantity takeoff/5D cost estimation for swift material procurement.
6D BIM modeling for sustainability & facility operations & management.
Laser scan to BIM services for improved transparency, reliability & quality assurance.
IFC drawings & shop drawing creation for streamlining team collaboration.
As-Built BIM modeling for obtaining virtual tour of building infrastructure.
Connect with our Allied Services
Want to visualize your construction project in 3D BIM and get the best result? Contact Tejjy Inc. to get professional 3D BIM Modeling services from experienced professionals.