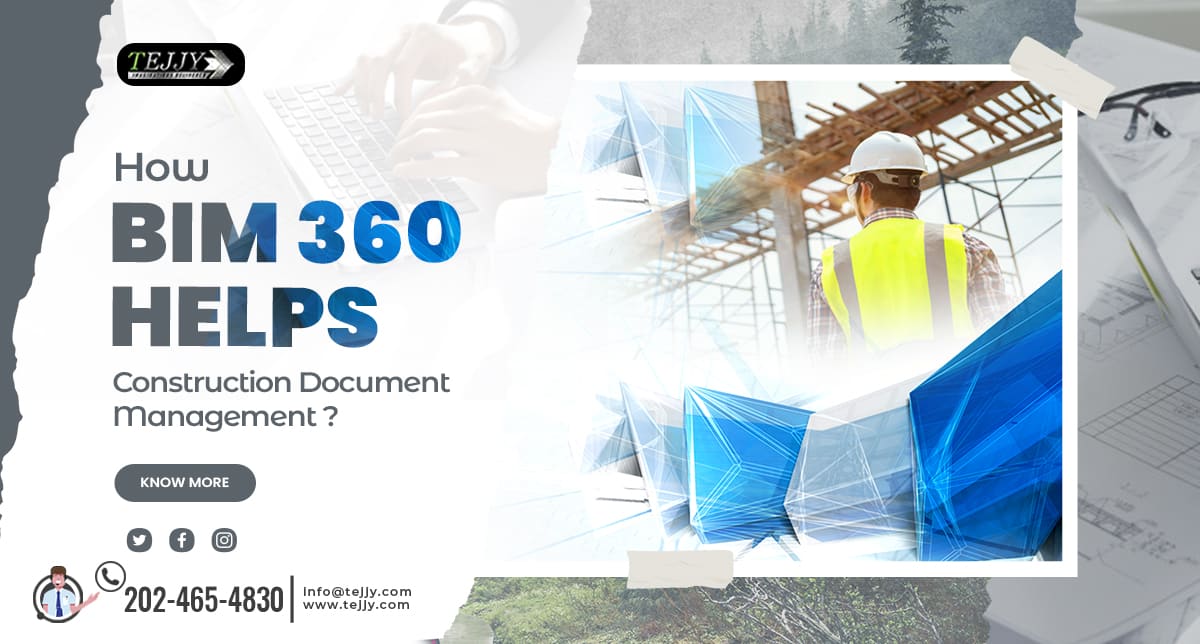 Building from inaccurate drawings, incorrect models, and improper construction documents are a sure fire way to request for rework and delayed schedules. BIM 360 document management is a process through single, cloud-based platform which helps to organize, distribute and share files. Point cloud data provides an ideal base for successful construction project outcomes.
Implementing Autodesk BIM 360 document management software, construction teams are able to deal with blueprints, construction plans, 3D BIM models, as well as other project documents. BIM software application helps in streamlining construction document management processes, by consolidating all sheets and designs. Further, this helps in setting up standard templates and workflows for maximizing efficacy. You are able to save your precious time and money, through evading incompetent communication with colleagues and other stakeholders. In addition, models, drawings and other documents are collaborated in a single location, with BIM 360 Docs, ensuring all project stakeholders build up the most recent version.
Let's check out how BIM 360 construction document management facilitates design-build services?
Providing access to construction drawings and documents
With autodesk BIM 360 you can connect securely, publish and distribute construction drawings, as well as 3d models in a single, cloud platform. Whether you are in the office or on-site, you are able to get complete access to your drawings and construction documents. Further, mobile access helps you to keep every stakeholder in sync throughout the project. By accessing drawings and documents, all project stakeholders ensure that they get access to the information on whatever device they are working on. Strong search capabilities, offline synchronization with mobile devices, and a single viewer for construction plans, models, and photographs enable the entire project team to stay on the same page.
Controlling precise construction document
BIM 360 document management solution facilitates in eliminating the risks of managing the volume of project information by sharing standard construction project document control process. As a result of which, there is standardized approval workflow, control access to information, and maintenance of version history. It provides the path to the right information at the right time.
Centralizing document management
Keeping accurate information at one centralized location provides the key for avoiding mistakes, without wasting time and searching for answers. You are able to get almost everything required for your project like construction drawings, BIM models, Request for Information (RFI), photos, and markups in a single document management platform.
Managing construction documents
Another advantage of BIM 360 is managing 2D plans, 3D models, and other project documents in a single place. The advanced BIM software acts as a flexible document library providing special folders and extracting individual 2D documents from 3D project models. This denotes the fact that you are able to separate and organize complex resources, and quickly add databases to your folders.
Platform for design collaboration
Point to cloud data ing BIM 360, project administrators are able to invite team members to their projects from different locations across the world. The project stakeholders work on-site with iPad Go from offices to the job site with a phone or tablet, supporting the flexible functioning of the entire workforce. Since a construction project team consists of different professionals with different expertise, you are able to combine their knowledge for finding an apt solution. The diverse tools of BIM 360 Docs like remark addition in 3D models, comparison tool usage, change markup, and addition of hyperlinks help to improve project work processes. As a result, while inviting collaborators, you are able to create, view, and assign project issues to an apt person. Similarly, you can easily navigate through different documents,  naming files automatically.
Storage and communication
Through BIM 360 Docs, you are able to enjoy unlimited cloud storage. Your team gets access to data through different devices such as smartphones, tablets, laptops, and computers. Hence, everyone can check data at any time and at any place in the course of the project. Nevertheless, you are able to control and grant access to specific information. BIM 360 Docs also put an end to disorganized communication through e-mail, Dropbox or FTP. The architectural, engineering, and construction project stakeholders always get access to the latest versions of your project documentation. Saving data in one central place helps you to maintain an overview of the project, avoiding all mistakes. Further, BIM 360 docs support more than 100 file formats, enabling the saving of documents from different disciplines in the same place.
Optimize your construction process with BIM 360
It is evident that BIM 360 Document is a competently designed construction document management software for the construction industry. This software helps you complete your projects successfully from the conceptual stage to delivery. Implement BIM 360 Docs to improve your team communication and stay on track with your construction schedule easily. Collaborate with your entire team, from the designer to the contractor, in one central location with BIM 360 Docs.
BIM 360 acts as a collection of different products that let your team collaborate smoothly on construction projects. The software provides you with the tools for speeding upturn-around times, saving costs, and reducing project risk. So, don't waste your precious time on ineffective workflows and poor communication. Find out with the best BIM service provider in the USA about what BIM 360 Docs mean for your complete project management.
Look no further and seek the best BIM 360 construction document management services from Tejjy Inc. – one of the top BIM modeling companies in the USA at 202-465-4830 or info@tejjy.com.