BIM Service Provider in Washington DC, Baltimore, MD and Virginia in USA.
Consult Us to Control Your Project from Inception to Final Built. We are  comprehensive BIM Modeling service providers with cost and time efficacy.
As trusted and leading BIM Consultants in USA, Tejjy Inc. provide services for Architectural BIM, Structural BIM , MEP BIM , Clash detection , Scan to BIM services, Revit Family , Steel Shop drawings. Tejjy bim consultants comprises experienced engineers, mep consultants, architects, contractors, estimators, surveyors with ability to deliver quality assured 3d models. 
WBE/MBE/DBE Certified Construction Company

 
Why CAD TO BIM 3D Model Transformation ?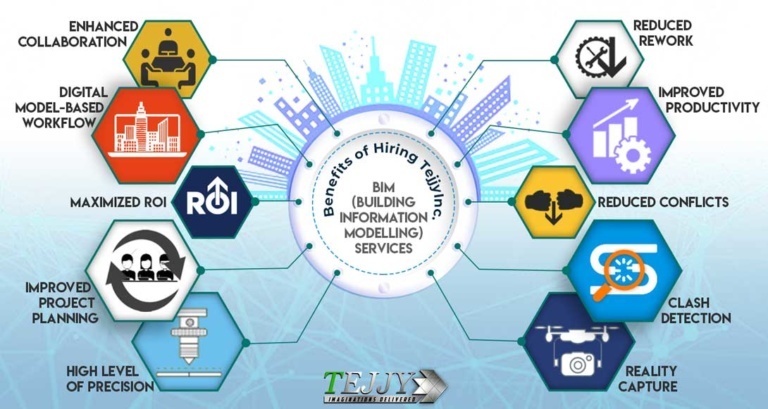 Seamless Collaboration:

We streamline communication with BIM Modeling visualization for improved decision making. Using cloud-based tools like BIM Virtual Reality 360, we assure seamless Building Information Modeling collaboration across the project.

Accurate Cost Estimation:

Cost added to BIM 3D model generates 5D BIM Cost Estimation. Using Autodesk Revit and BIM 360 Docs, we automate the time-consuming task of quantifying costs, allowing construction professionals to focus on other important aspects.

Visualization at Pre-construction Stage:

Using Building Information Modeling , we provide support service to AEC professionals in visualizing project during the pre-construction stage. With 3D BIM visualizations and 4D simulation tools we allow construction clients to experience the space and make necessary changes before construction to reduce expensive changes later.

Improved Coordination & Conflict Resolution:

Improved coordination trades and conflict resolution, helps in early clash detection clashes before construction onsite. Using BIM 360 Glue we detect clashes automatically, thus reducing rework and making optimized construction planning.

Reduced Cost & Time:

We help you save cost by providing an enhanced project overview before construction, facilitating prefabrication and reducing waste on unused materials. We cater to the need of increasing project stakeholders who seek real-time collaboration and a single document repository. Using BIM 360 Docs, we mitigate the risk and ensure information accessibility at the right time to the right person for executing a project successfully.

Improved Quality & Productivity:

We use BIM 3D Model data to instantly create shop drawings or databases for installation, facilitating increased use of prefabrication and modular construction technology. By designing a building offsite in a controlled environment, we reduce waste, material costs and enhance productivity.

Safer Construction:

Using BIM 3D, we help to improve construction safety by detecting hazards, and avoiding risks through visualizing and planning site logistics beforehand. Through visual risk analysis, our BIM Engineers ensure project safety.

Complete Project Management & Handover:

Through Detailed Quantity Take-Off, Accurate Shop Drawing Creation and 3D BIM visualization, we enable project visualization, constructability review, construction scheduling and project monitoring. Using Autodesk's BIM 360 Ops, we help contractors to revolutionize building handover process.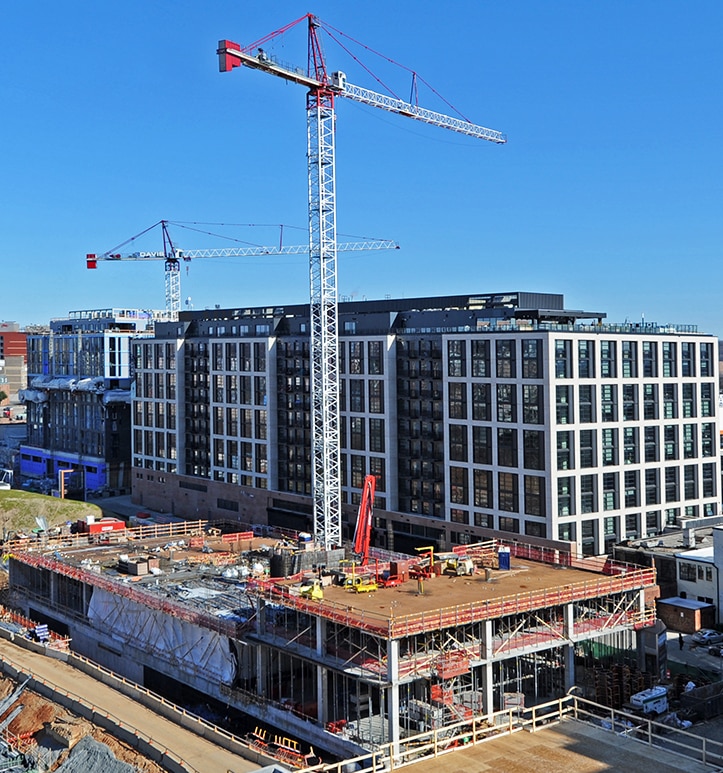 Get Free BIM Consultation
Technologies We Adopt
Tejjy Inc.- is one of the competent BIM, Architectural and Engineering, Permit Expediting, Construction Management & Structural Design Firms in Washington DC, Baltimore, MD and Virginia. A Women Minority Certified Business Enterprise(WBE/MBE/DBE) certified company implementing latest technologies to revolutionize AEC business execution.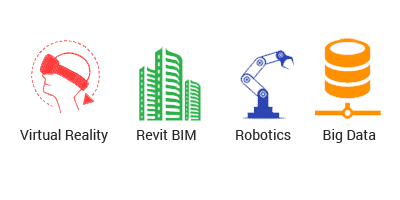 BIM Integration with Virtual Reality, Drone, 3D Printing, Augmented Reality, Artificial Intelligence, Lean technology is driving force behind AEC (Architectural, Engineering and Construction )industry . In a project development life cycle manual drafting is transforming to technology-infused drawings. Being BIM service providers we mold imaginations with innovations for futuristic design build services. This is possible with amalgamation of the perspective of architects, engineers and structural engineers in the designing phase. The 3D animation and walkthrough , modeling allows to achieve this. BIM modelers collaborative environment has reduced errors and higher accuracy because of early clash detection and coordination.
Contact Tejjy Inc.to get professional Building Information Modeling services in Baltimore, MD, Washington DC and Virginia from BIM experts.
Our Proficiencies
Our 3D BIM Visualization services facilitate AEC clients in every stage of the project with information about construction, fabrication, and procurement, starting from the designing to project execution stage in a virtual environment.
Coordinated models produced by engineers using BIM, allows easy tracking and updation for client and the professionals .
Schematic structures visualization with BIM 3D model before construction, offering better project planning.
BIM Service Provider Enables Optimized Efficiency

Why Choose Tejjy Inc. as BIM 3D Model Services in DC, Baltimore, MD, VA?
Top BIM modeling service providers in Baltimore, MD, Washington DC and Virginia for construction visualization, 3D BIM modeling and complete construction control solution from conception to final stage.
Call us  202-465-4830 or email us at info@tejjy.com to discuss your requirement about Building Information Modeling, Architectural and Engineering Service, Construction Management, Permit Expeditor, MEP ( Mechanical, Electrical and Plumbing),CAD (Computer Aided Design draft) in MD, Washington DC, Virginia, Baltimore, USA.
BIM Softwares
Building Information Modeling Software
BIM Engineers at Tejjy Inc. values every client requirement and deal even with complex projects in a systematic manner enveloped with high level of precision.
| | | | |
| --- | --- | --- | --- |
| Autodesk Revit | 3DS Max | Autodesk | Navisworks |
| BIM 360 Glue | AutoCAD | AutoCAD Plant  3D | Tekla |
| Autodesk AutoCAD | Solidworks | Autodesk Fusion 360 | Autodesk Inventor |
| Sketchup | Rhinoceros | Creo | Solid Edge |
Industries We Serve
Tejjy Inc. provides a host of customized solutions to the architectural, engineering and construction industries. We serve the following Sectors throughout the USA:
Residential
Commercial
Industrial
Educational
Healthcare
Infrastructural
Mixed-Used Construction
Capability Statement
Tejjy Inc. has successfully completed BIM Projects for AEC firms such as industrial, residential, commercial, educational, architectural, structural, MEP (Mechanical, Electrical & Plumbing) and healthcare facilities. Milestone projects of Tejjy Inc. include:
Case-Study
Projects
Tejjy Inc. has successfully completed BIM 3D Model Projects for AEC firms such as industrial, residential, commercial, educational, architectural, structural, MEP (Mechanical, Electrical & Plumbing) and healthcare facilities. Milestone projects of Tejjy Inc. include: