BIM Services (Building Information Modeling) Provider - USA
As global leaders, and as one of the premier BIM Services provider in USA, Our customized BIM consulting services and BIM Execution Plan (BEP) for general contractors and design firms allows for a more efficient workflow pattern for construction projects. Our Virtual design and construction (VDC) BIM integrated services assist in bridging the gap between concept and constructability while adhering to standards and procedures.
Through Revit modeling services, Tejjy inc. makes digital constructability 3d modeling services possible. BIM Modeling enables the integration of Revit BIM model from many disciplines, such as architecture, structural engineering, and mechanical engineering, into a single data model. Model validation and data integrity verification are ensured by outsourcing BIM engineering services.
What is BIM?
Building Information Modeling (BIM) is the process of creating a data-rich and a clash coordinated representation of a physical object or a structure, digitally. The BIM model is represented in a three-dimensional interface for enhanced visualization of the construction project.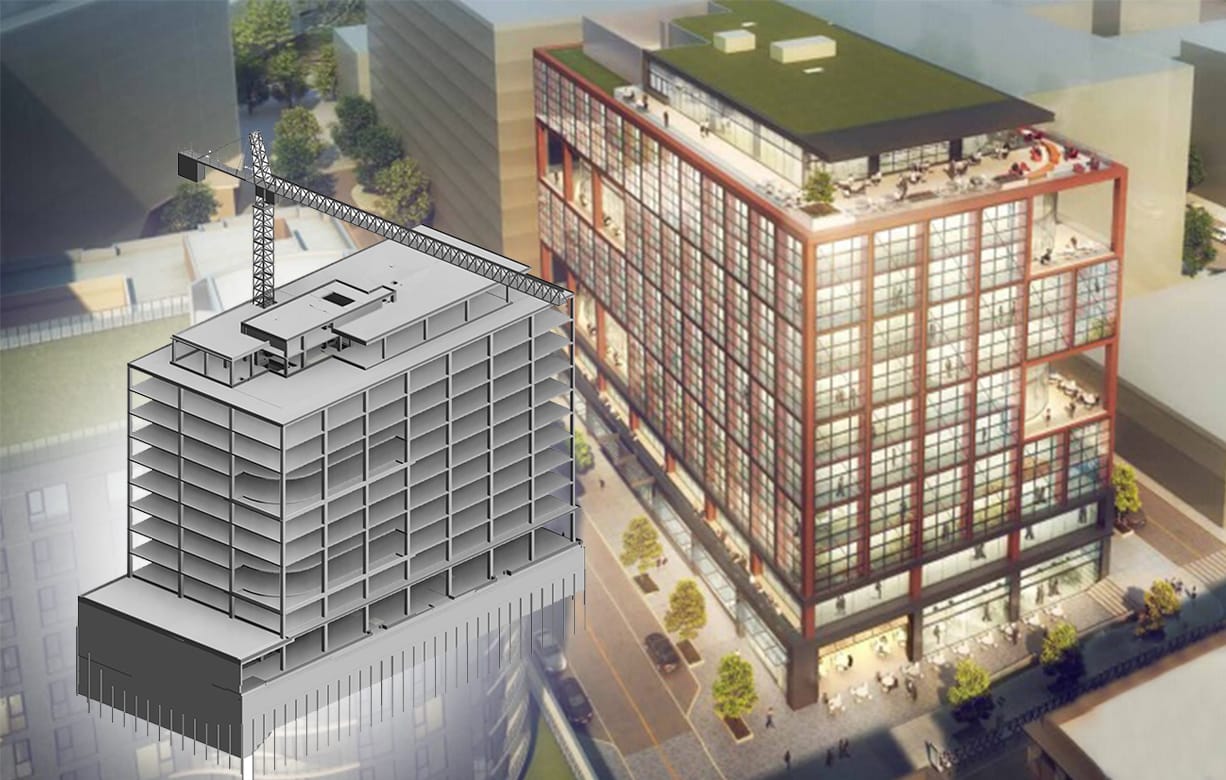 Explore Our Architectural, Structural MEP & BIM Services
Ready to Adopt and Benefit from BIM, with Tejjy Inc ?
The Benefits of Revit BIM Modeling Services
Visualization in preconstruction: BIM can be used to plan and visualize the complete project during the preconstruction phase.
Efficient collaboration and communication: The BIM 360 ecosystem benefits all design stakeholders since it allows teams to exchange project models and coordinate planning.
Improved cost estimates: The inclusion of estimators earlier in the planning process has resulted in the growth of BIM model-based cost estimating, or 5D BIM, which delivers more accurate building cost estimates.
Clash detection: Before construction begins, the BIM model assists you in identifying any MEP, internal, and external conflict that may develop.
Improved scheduling: Schedules may be planned and communicated more precisely, and the improved coordination increases the possibility of projects being finished on time or early.
Safety: BIM can improve construction safety by recognizing hazards before they become problems, and it can reduce physical risks by visualizing and planning site logistics ahead of time.
Better building and infrastructure execution: Designers and builders can cooperate more efficiently and make better technical decisions about design execution when they use the same building information management and modeling tools.
Effective facility management and building handover: After construction is complete, the information contained in a BIM model can be used to maintain the building. Facilities managers and renovators can use construction software to retain accurate digital records of building information during the structure's entire existence. Existing building management software can be used to incorporate post-occupancy data.
How our Team can Help with BIM Outsourcing Services?
Our 3D laser scanning services facilitate precise as-built drawings to ensure perfect digital twinning for the restoration of historical buildings and renovation of all types of civil structures.
Tejjy ensures best-in-class BIM engineering services are delivered on time at cost effective rates.
Our team of expert BIM architects helps our clients with extensive BIM architectural  as per their project's requirements.
Tejjy's certified BIM engineers are proficient at providing clash free 3D BIM modeling services using Building Information Modeling software such as Autodesk Revit and Navisworks.
Revit BIM models, of the required Level of Details from LOD 100 to LOD 500, are provided to the clients, based on the complexity of the structure.
We create and provide BIM objects or families for simplifying your BIM 3D modeling process.
We provide BIM models with enhanced project scheduling (4D), detailed cost estimation & quantity take-off (5D), sustainability (6D), and Facility & maintenance of a building (7D).