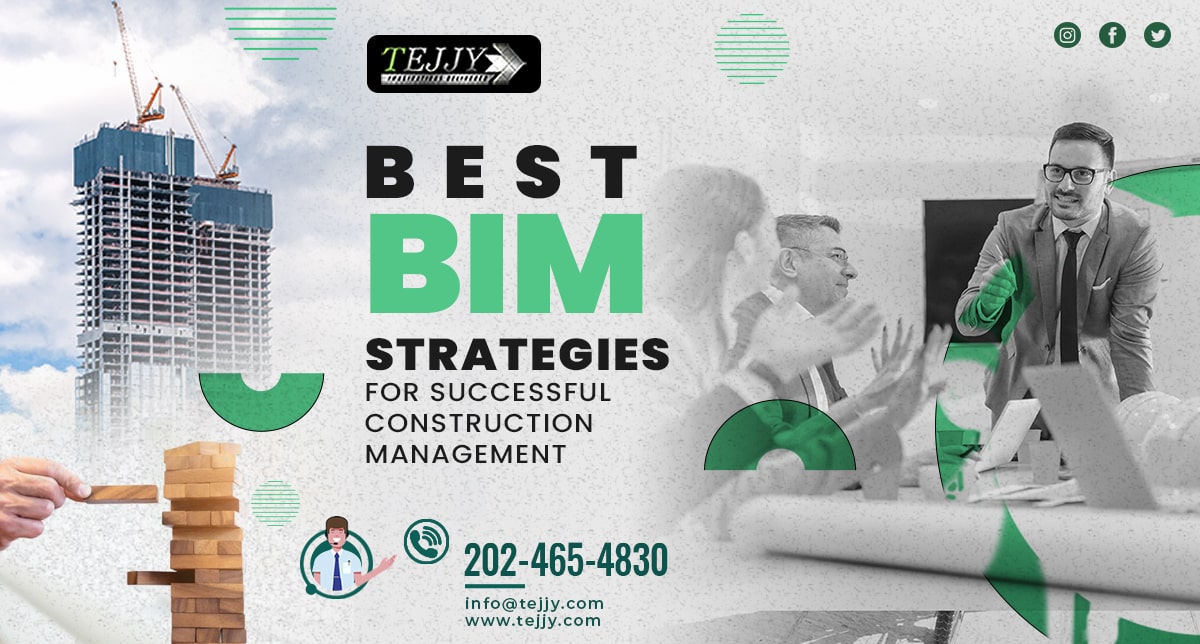 Best BIM Strategy for Successful Construction Management
Best construction management companies aim to deliver on time quality assured services. But outbreak of covid-19 stirred every market. Earning profits became a  struggling situation as after effects of lockdown. But an undiscussed fact is that BIM Services for construction management did not face any setback. Is it really true? How BIM survived COVID effects? 
How BIM Strategy Management helps AEC?
There is no Murphy's law in this. Fact is digital platform of BIM services is holding the reins.  New building designs of 3D BIM Modeling techniques through VDC Virtual Design & Construction, pre-fabrication & modularization, big data and AI ensures a sail through. Even with global risk management in construction.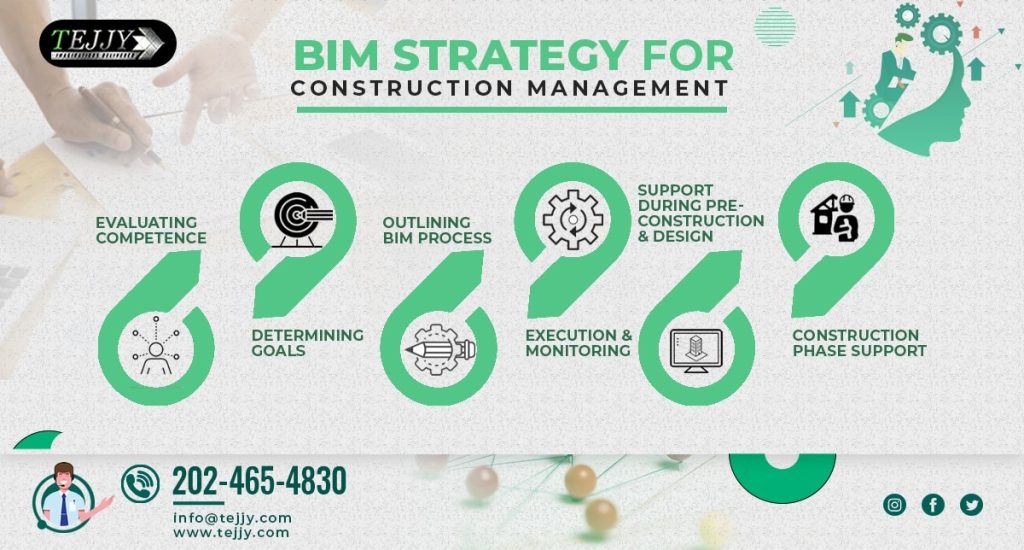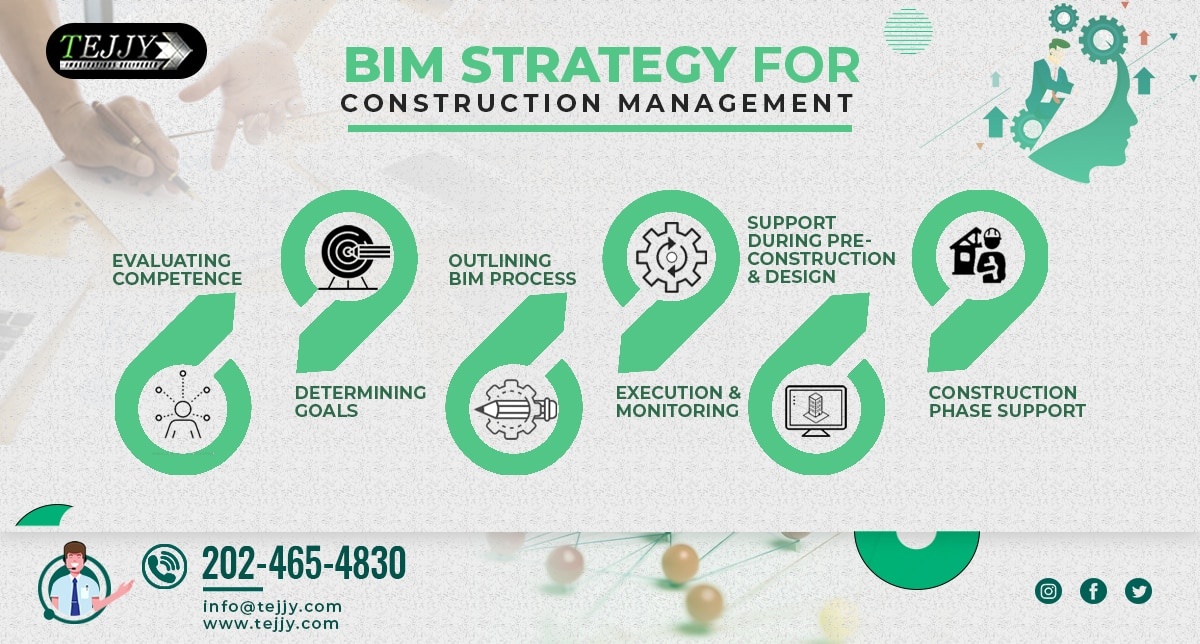 BIM modeling companies perform BIM maturity measure with 3D-8D BIM Services. The accurate BIM maturity measure is a necessity. If you know its great! else still you have 2 options. Either master through the tips listed below or outsource to BIM modeling companies.
However, before delving deeper into BIM Modeling strategies, let's weigh up how construction companies are responding to BIM adoption.
BIM Construction Management Adoption in COVID
In today's scenario project management teams collaboratively work with point cloud data accessibility features. The collaborative framework allows data to be shared across various disciplines of architectural, structural & MEPFP trades, facilitating smarter construction.
BIM consulting team ability of asset management and facility management too. BIM facility management maintenance phase was missing in traditional construction environments.
Controlled cost, transparency, consistent data-handling , quality are ensured with Revit BIM Modeling techniques by residential and commercial construction companies. Benefit of 3D construction model is visualization, proficient communication, information re-usage as well as complexity management.
Benefits of BIM in construction kills the myth BIM is for designing only. It delivers every concern but when planned and executed perfectly.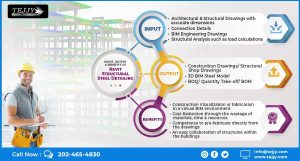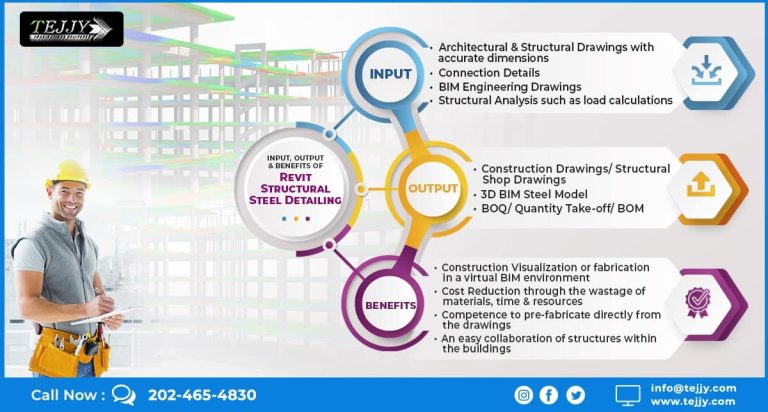 BIM Services Map  for Construction Management:
Before structuring building design self reliance is to be conducted. BIM maturity measure map will let us understand "what is the need?". 
Evaluating Existing Competences 
You can achieve if you know your milestones. Before walking ahead resource management has to be done. Strategy management acts as a framework to assess the capability and maturity of building facilities. Through Revit BIM 3D Model Services, construction companies analyze and review their construction execution process. This helps them in-depth analysis and bring collaborative design models.
2. Determining Long Term Goals
Setting milestones and maintaining data consistency is the key to successful construction management. BIM services helps you. With BIM-MM (maturity measure) AEC BIM companies set metric and benchmarks for perfect execution. 
Revit BIM modeling Services facilitates design collaboration amongst all stakeholders. BIM modelers, architects, structural engineers, MEP consultants collaboratively workspace brings BIM collaboration model. Progress indicators can be marked , tracked and measured by bim engineers .
3. Support during Pre-construction & Design Stages
Pre-construction planning involves time to resolve construction issues. All construction plans and architectural designs need to be checked, scrutinized before implementing. This is where BIM services helps in smooth operation, empowering the act of facilities management. Acting as a communication channels BIM design collaboration model resolves early clashes. 
To handle clashes mechanical drawings, shop drawings, construction drawings are created in design phase. Design build firms in us pay special attention to shop drawings as it is the blueprint of building designs. Shop drawings , mechanical and electrical drawings benefit contractor with clear visualization and BIM content management. In structural engineering process for MEPFP services customized revit family creation can be a solution.
BIM Clash coordination services helps to visualize site status information, changing impacts & supporting communication in situations of risks by notifying site staff. Estimators and surveyors adopt 5D BIM modeling for cost estimation.
Silver lining to the cloud is material estimation in construction through quantity takeoff services. It even changes  automatically with any design change.
4. Outlining BIM Process
Devising a BIM execution plan, BIM service providers can assess changes, develop a strategic plan and make changes happen. 
Thus, BIM companies identify steps for attaining goals, supporting hardware requirements for achieving desired consequences as well as through training resources for BIM adoption.
This is a crucial phase. An important decision has to be taken. Whether all construction sections need to be created on site or to be outsourced. Prefabrication and modularization are techniques adopted if the portion needs to be outsourced. Benefit of prefabrication for BIM engineers is the cost efficiency. To avoid clashes pipe fittings comes with spool drawings where setting up of the prefabricated parts becomes a cakewalk for the MEPFP engineer.
MEP engineers role is main in decision making for opting prefabrication and modularization.
5. Execution & Monitoring
The construction management is the real litmus test of planning . Real-time point cloud data environments manage consistency in data handling. Benefit of point cloud The information model is accessible to everyone.
4D scheduling facilitates on-site and offsite tracking for risk mitigation. For commercial construction management projects 4D BIM with VR can be an awesome resort. Drones, virtual reality and augmented reality helps maintaining risk free construction in covid. BIM Engineering companies adopt 4D Scheduling in all structural engineering and architectural engineering projects.
Based on rich information model 6D bim modeling helps to create energy efficient building environment. Detailed analysis and impact of decision can be evaluated throughout entire lifecycle with benefits of 6d bim.
6. Construction Phase Support
There's no denial of the fact that BIM is a model and a working method. Building Model enables close cooperation amongst AEC project participants. At project closeout stage, accurate as built drawings are created with BIM . As built drawings assists in future renovation , remodeling or restoration process.
BIM facility management supports commercial construction companies for asset management and long phase maintenance. Benefit of 7D BIM modeling is asset and facility management from design stage till you demolish your structure. 7D streamlines the process for contractors and subcontractors with easy repair and maintenance option.
Final Word:
A simple rule of winning is what you concentrate on is  what you get. Similar is with BIM planning. Following step-by step BIM map you will definitely rule the strategy management of BIM for construction. If still there is a doubt hire top BIM consulting companies. Experienced BIM modeling companies in US including Tejjy Inc. deliver affordable construction services.
Tell us your requirements: