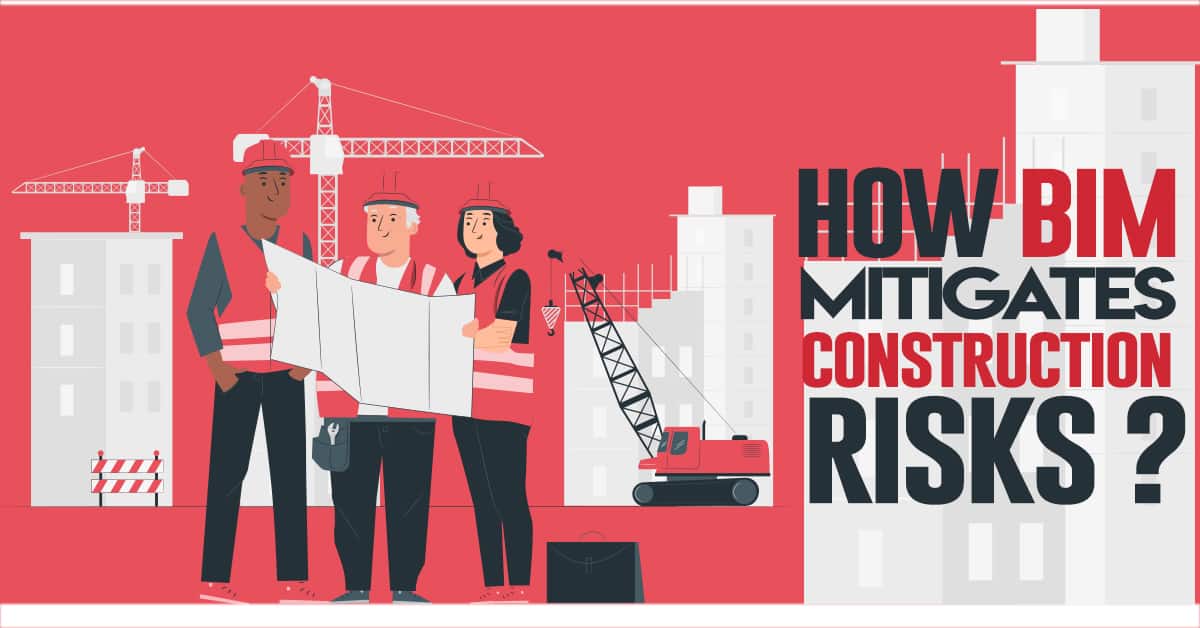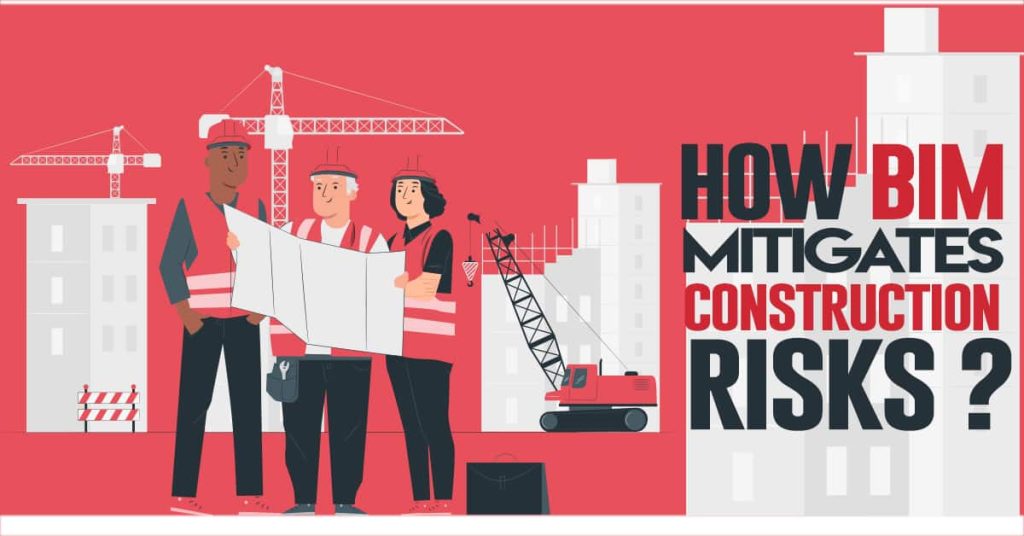 BIM (Building Information Modeling) is a technique of developing construction features digitally. The information & the building model generated from this method are used throughout the construction life cycle with BIM software applications, such as the Revit, NavisWorks, ArchiCAD, Tekla, BIM 360 Glue, AutoCAD, 3DS Max, etc.
BIM Facilitates Smooth Operation of Construction Project:
One of the benefits of BIM is that it can make a safe construction process. However, what does this connotes? How can construction managers use BIM technology for alleviating construction risks?
Here's how BIM technology can help you make your worksite safe for the short term as well as the long term?
BIM Helps in Safety Planning:
There is a list of safety standards that apply particularly to the construction arena, dictated by the Occupational Safety & Health Administration. BIM helps with implementation and can help you plan and model tasks in sequence, eliminating shared pain points that are unpredictable without the help of a software application. The technique also conveys a visual representation of the building in the 4D model, where construction planners can determine potential hazards before they become problematic.
BIM delivers virtual risk analysis and safety evaluations, producing detailed reports of site conditions for workers. The technique acts as a great tool for the new construction workers who aren't acquainted with the job site.
Further BIM can provide granular detail about task-oriented assignments. Construction managers use this function for evading hazards before the building process has ever started.
BIM Controls Negative Events of Construction Projects:
BIM integrates with construction management software, making it easier for construction managers to evaluate the cost & time of their jobs. The technique is effective while paired with actual project management techniques so that managers can eliminate project delays and failures. BIM also reduces liability and the risk to the construction firm.
Further, construction companies implementing BIM on more than a project can reduce cost variability and time consumption between projects.
BIM Delivers Construction Projects in a Safe Environment:
If you are a LEED enthusiast, BIM facilitates construction planners to achieve LEED credentials. Synced with green construction software, BIM helps in identifying how an AEC firm can get extra LEED credits for provincial environmental priority.
If you want an in-depth analysis of how much "green" a project is, BIM products, such as Tally by Autodesk, can analyze the effect of the new building on the environment. Using plugins with other BIM software application facilitate architects to select the materials that are ideal for the environment and associate the material cost to non-sustainable resources.
BIM Ensures Building Longevity:
Since BIM virtually assures that the building's design will be superior to a non-BIM construction ; the possibility of the mistakes declines. BIM enhances building efficiency, providing the backdrop for building improvements. With the establishment of BIM, it becomes easier for a new contractor to step in, remodel, or enhance a constructed building.
Retroactive BIM usage is also found in major projects, such as the renovation of an emergency room at an old hospital. Here BIM helps in maintaining the integrity of the original medicinal center while presenting a completely new extension to the hospital. Hence, BIM was efficiently used to modernize a building and achieve LEED Silver.
BIM Aids the Workers, Environment and Firms to be Safer:
BIM helps to make the construction safer for construction workers, firms, the environment and the buildings as a whole. It's a new method for construction that eventually eliminates waste, saving time & money for everyone.
To know more about BIM Services, call the BIM Modelers of Tejjy Inc. at 202-465-4830 or info@tejjy.com.