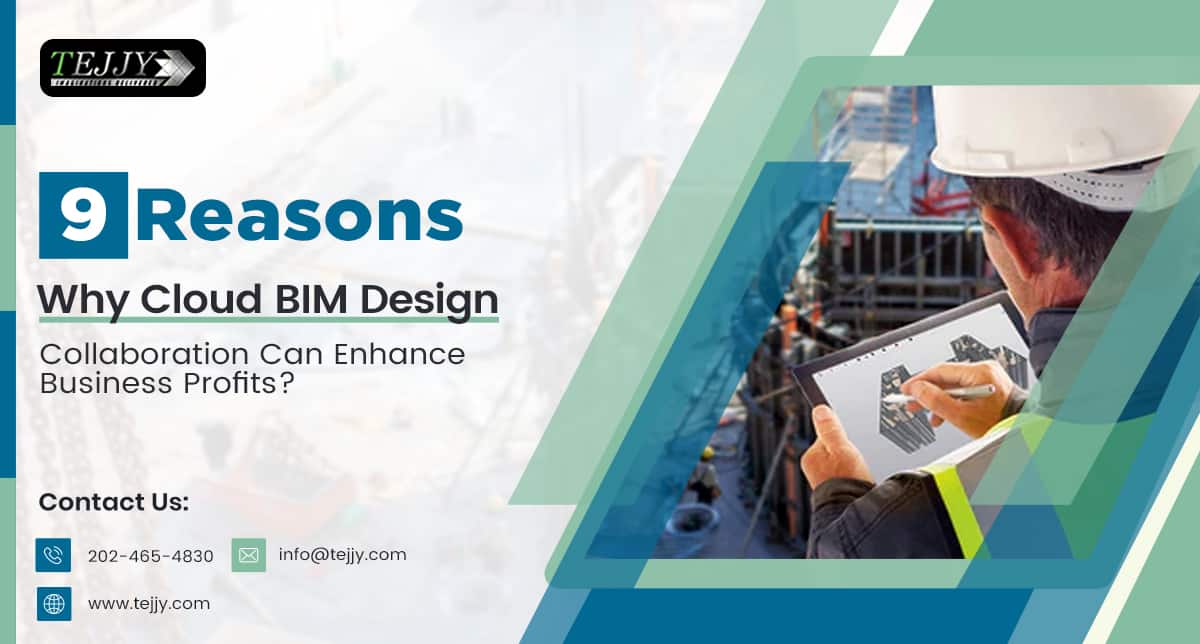 Connectivity, BIM (Building Information Modeling)techniques, and Cloud BIM Design Collaboration are making a great impact on the design professionals.No longer construction professionals are tied to a desk, studio, or a workspace. Untethered by technologies, enabling easy access to data from anywhere, more AEC professionals are teaming up remotely, from multiple offices of the same firm, or home.
Not necessitating teams on same physical space occupancy. Building design process integrates designer, general contractors, BIM engineers, MEP consultants, subcontractors, architect . A centralized collaboration through Revit Point cloud software works effectively including remote contributors.
Front runners of the Architecture, Engineering and Construction industry are implementing point cloud files in Revit, enabling remote data management. The traditional design build environment centers on actual sharing of information. The information could be tracked & archived in the cloud from 3D model data to project communications through emails and annotations. The team members need to access the information anywhere, on any device. Collaboration occurs among all the project stakeholders including the architecture &engineering firm, their consultants, owners, public agencies & clients.
Each member can contribute to a design build, shared workstation, wherever they are situated. This unlocks the opportunity for collaborative teams to embrace specialists from anywhere in the world. Anywhere & anytime access helps the teams to lessen the need for value-engineering elements at a later phase of the project, as data frictions or clashes can be detected earlier, allowing the team to collaborate on a mutually approved solution earlier in the design process facilitating cost savings.
Benefits of Cloud BIM Design Collaboration for Project Team:
Reduced Project Inaccuracies & Data Friction
Faster Turnaround Time for the Project
Work from Anywhere for Boosting Productivity & Connectivity
Saving on Information Technology
Decreased costs through Virtual Co-locating of Project Teams
Spending Less Time on BIM Clash Coordination & More on Designing
Winning more Project Contract
Enhanced Communication with Extended Project Stakeholders
Retaining Best Talent of the Industry.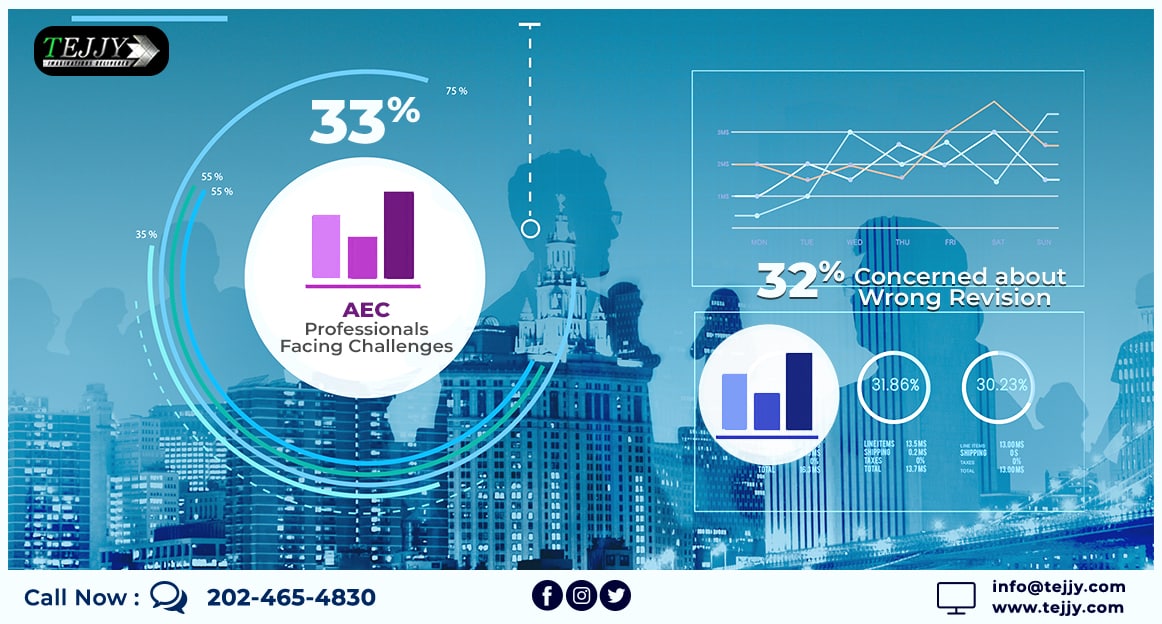 Reduced Project Inaccuracies & Data Friction:
The goal of all the AEC firms is to reduce the cost of rework during construction project lifecycle. By adopting latest construction techniques 5% to 15% (approx)of the project cost can be eliminated. The basic cost escalates due to inaccuracies in the building design environment. As per the Smart Market Report of McGraw Hill on the "Business Value of BIM in North America", 57% of the architects survey concluded that best benefit of BIM Building Information Modeling is reduced document inaccuracies. Reduced rework minimizes mistakes and allow clash detection at the early. Autodesk Revit techniques reduce costs and boost earnings.
Nevertheless, in the reality of dispersed teams and joint venture schemes, it could be difficult for the project teams to fully realize BIM benefits. With multiple team members spread across different locations, point cloud collaboration can be the differentiator to help teams obtain the BIM benefits by facilitating the required real-time communication and data sharing.
33% of the AEC professionals consider it to be a challenge for retrieving the latest documents and accessing the most current information in a completed project and 32% are concerned that somebody will use the wrong revision.
cloud solution having a project communication log & version history tracking, an exact amendment can be flagged to all the project stakeholders and can be updated in the master model where everybody works.
Contractors can get the benefits of accessing the model to run clash detections earlier at the pre-construction stage. Identifying a clash costs around 13 times more in the construction phase, compared to the detection of a potential issue at the design phase of a BIM project. Resolving a clash in Building Information Modeling is considerably cheaper than on-site, costing about $90 vs. $110013.
Delay & cost overrun in a construction project is often due to the involvement of human error, produced by a shortage of communication and poor project data and documentation management. A human mistake can be reduced to a great extent through a collaborative building design solution, where analysis can be done frequently and accurately. Collaborative BIM minimizes the rework of CAD drawings from 48% to 2%.
Faster Turnaround Time for the Project:
More than 60% of the capital programs fail to meet the cost & schedule targets. Some of the ineffectiveness involved in the traditional project delivery processes entails significant costs and time requirements.
An effective BIM workflow helps to streamline project timelines and lessen overall costs, benefiting all project stakeholders. Building Information Modeling, together with cloud collaboration can save time for a project team throughout the entire building design process.
Designers can quickly iterate design elements through evaluating and optimizing building performance, response to client requests, and analyze 4D construction simulations at the early phase of design, editing potential issues earlier in the process.
Cloud collaboration facilitates all team members to participate in real-time, whether they are working directly in BIM or approving the consequence of design changes, dramatically accelerating the workflows.
With routine design updates communicated to the team through the cloud, personal meetings can be devoted to progressive discussions as opposed to everyday logistics. You can keep the benefits of collaboration, and move the day-to-day into the cloud.
BIM 360 Design is a vital communication tool, augmenting the flow of information and facilitating job execution. It has been observed that the turnaround time of the project for the BIM modeling and the construction drawing creation can be reduced by 35% with the use of the BIM 360 Design tool.
Boost Connectivity & Productivity with online working:
The competence to draw on vast amounts of remotely stored data from cloud services, and the proliferation of mobile devices and feature-rich mobile applications, connote that the project team can access all project data from anywhere across the globe. Communication features pushing instant updates to all members working on a project are revolutionizing the BIM procedure to enable communication with project stakeholders who need to be aware of approved project updates in actual time, enabling the extended project team to work collaboratively.
By empowering the project team to stay productive even when they are not together or are separated by distance, profits can be realized that can certainly influence the bottom line. Virtually 4 out of 10 AEC professionals stated that online access to all documents on any device platform is one of the vital factors for enhancing the company's productivity or decreasing costs.As per the market research, it is found that people want to work from anywhere, necessitating applications optimized for mobile working.
Saving on Information Technology:
Cloud solutions help to get the users up and running quickly and provide manifold benefits over on-premise IT system options taking time to set up. An on-premise system also entails an upfront capital investment and carries operating expenses to cover IT personnel. Workarounds, like using an FTP, leads to heavy traffic on your network, along with duplicate data on servers. Almost 1/3rd of the AEC professionals use manifold software tools throughout a construction or design project causing duplication of data.
Cloud BIM Design Collaboration can be arranged instantly and can be scaled up or down as per the project size and the associated team. Presenting the workspace in the cloud helps to make real-time, synchronized design for the next or the current project.
Building Information Modeling projects operating exclusively on on-premise solutions can face challenges whenever it comes to joint edit, as team members who are not on-site struggle to get the model access. Contractors, architects, and engineers all use their servers, but it should be decided who will host the central model, assuming responsibility for the database, and splitting the associated costs.Poor synchronization of the 3D model across the servers and work spaces may lead to wastage of time and money.
Accessing a model hosted on an on-premise solution is not a good solution for allocating a project owner or stakeholders who don't work in BIM, and who are not trained for using the software application to comprehend a technical plan. This set up may cause delays to the project feedback. Through a cloud collaboration solution, extended team members can log in and visualize the 3D BIM model in an accessible viewer, enhancing the speed & exactness of their feedback.
Decreased Costs with Virtual Co-locating of Project Teams
A fundamental advantage of BIM is the ability of numerous contributors to concurrently work in the same model. Presenting the shared model in the cloud is one way for enabling virtual cloud BIM work-sharing. Cloud collaboration with mobile access to the shared model gives a critical access point to those within or outside of the Revit BIM Modeling environment.
The physical co-location of project stakeholders essential by clients or public agencies can be very expensive at times. Frequently the travel costs related to the co-location have to be stated up front in the tender process, inferring that the project team can wind up footing the bill with the run over. Businesses need to bestow full-time employees co-located on a project site for the duration of the project. Co-location can necessitate an investment in hardware &IT infrastructure, together with the design & fit-out of the office space for the team members. A digital solution for the virtual co-location, thus, can be an enormous financial benefit to the project as an alternative solution.
Through cloud collaboration, project teams can simulate 'war rooms' to let everybody involved in the process – be it the mechanical, electrical, and plumbing engineer (MEP), architect, contractor, and structural engineer – to work through project checkpoints efficiently. This alternative eradicates the necessity to fund physical location, food, & travel for the whole project team.
Spending Less Time on Cloud BIM Design Collaboration & More on Designing
Construction design professionals are most operative while focusing on their area of expertise. Through conventional design, there is a wastage of time by figuring out the way of getting updates into the 3D model or waiting for the latest version of files from other parties. Virtually 1 among 3 AEC professionals state that cloud technology tool scan complete a project on schedule using manifold software applications, causing IT redundancy & wasted staff time.
An actual collaboration environment helps to reduce employee downtime, ensuring that everyone can get access and can work with the latest version of the design. Teams can work effectively, and deliver progressive, award-winning, trend-setting construction while focusing on the design instead of worrying about the updates.
Win more Project Bids
Enhanced collaboration technique is also driving worldwide businesses and the improved internationalization of building design driving additional technology innovation. The commencement of enhanced collaboration processes has made it easy to work with expert associates based anywhere in the world. It is just not feasible to get everybody in the same room regularly if they are spread across the world. This tendency for AEC players to be more universal in their project outlook has compelled the expansion of cloud technology envisioned specially for the purpose. With cloud BIM collaboration, physical location is no longer an obstacle to project participants, no matter where it is located.
Novel collaboration technologies are opening prospects for associates who otherwise may have been too small to participate in projects. Earlier, they could not validate the investment in the IT infrastructure essential to collaborate with larger associates on the model. However, with the low capital expenses of cloud solutions, there is a lesser barrier to entry. Cloud design collaboration acts as an equalizer. Smaller firms can be more competitive as they can access the same high-quality resolutions as their superior competitors on a scale that suits the business growth through bidding on joint ventures with bigger cohorts.
Enhanced Communication with Extended Project Stakeholders
Using conventional communication tools, sharing a 3D BIM model with the building owner & nontechnical stakeholders for review or approval involves a complicated and time-consuming procedure. Through exporting a model as 3D rendering and uploading to an FTP is incompetent. Sending 3D PDF renderings frequently confuses non-designers. This time-consuming procedure often causes versioning issues, resulting in the delay of project approvals or sign-offs.
The poor application of building design data together with the upsurge in an extremely fragmented team costs the US capital facilities industry $15.8 billion per annum, and the owner's burden is about 2/3rd of those costs during the ongoing processes. Almost 1 among 4 AEC professionals mentioned that the use of multiple technology tools without streamlined integration negatively influences project efficiency.
Through Cloud BIM Design Collaboration the speed of project approval can radically enhance by providing real-time access to the 3D model as it is updated. The building owner can log in and can check the project progress anytime. Cloud sharing eliminates a time-consuming organizational task and helps in enhancing the flow of communication and increasing trust.
Retaining Best Talent of the Industry
Attracting and retaining the best talent or BIM resources makes a real difference in your ability to compete. Working from anywhere is possible and so you can employ the qualified person for a project, instead of being restricted to local resources. Cloud design collaboration is a wonderful way of allowing distributed teams to function consistently, even when they aren't in the same office.
Top professionals progressively demand positions with companies providing a good work-life balance. In construction design, this gives your team the bandwidth to focus on the actual design, along with the creative and problem-solving challenges and offering flexible working options. They want to spend less time on construction management and categorization through file versions, and more time on design, seeking inspiration out in the field.
Flexible hours may seem less conceivable in an industry with tight deadlines. But with cloud collaboration, project team members can participate from anywhere. This unlocks the doors to the employees, who are underrepresented in the industry. To know more about Cloud BIM Design Collaboration , BIM coordination through BIM 360 design collaboration workflow, consult the BIM Engineers of Tejjy Inc.– a BIM Modeling Company based in Washington DC working with BIM 360 Glue, Autodesk Revit BIM, NavisWorks and other latest software applications at 202-465-4830 or info@tejjy.com.