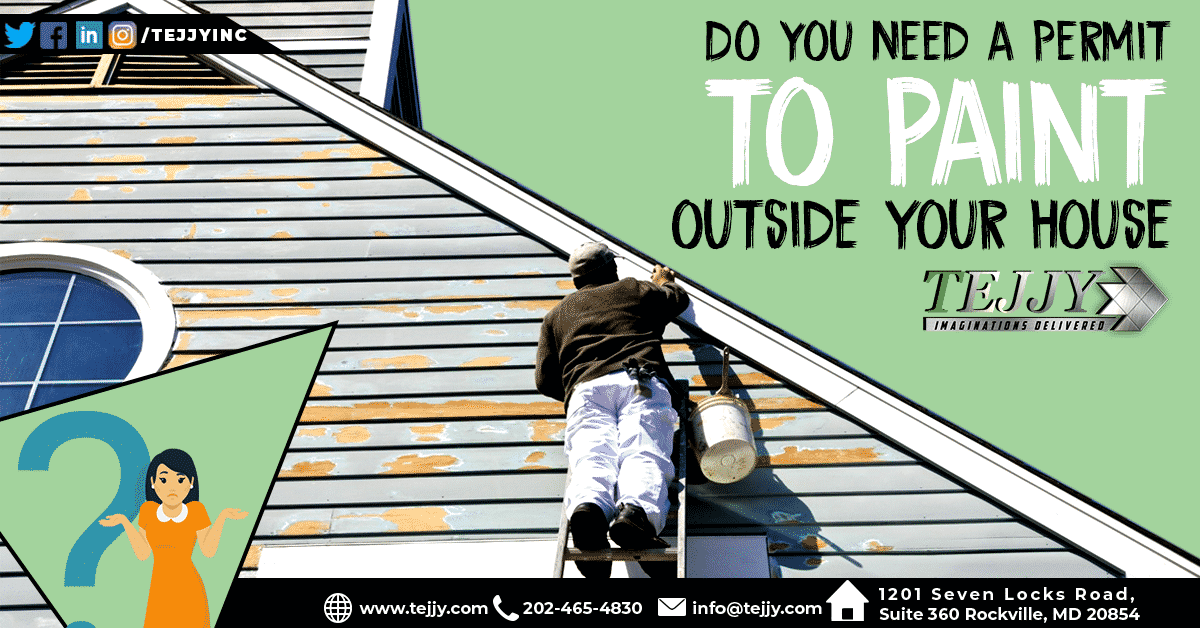 Change is the law of nature. So, home improvements are necessity as per the latest interior and landscaping. But the question arises do painting my house comes under home improvement, remodeling or renovation process. And if yes do i have to get an approval from DCRA. Usually, you don't require planning permission for painting the outside of your home. You can paint the exterior of most of the properties outhouses and fences without providing any notice or applying for permission. But what if DCRA puts stop work order on my project. Nevertheless, if a property is registered on an entitled land, some additional rules may apply.
Few rules of paint permit applications:
Paint in Consistent with the Colors: If the structure of a building, fence or wall or any combination is subject to an existing Homeowner's Maintenance Association or Condominium, with a documented Declaration of Restrictions & Agreements, paint should be consistent with the colors stated in such documents.
Not more than 3 Colors for the Exterior: Color in a residential building, fence, structure or wall should not exceed three, containing of 1 base color and not more than 2 accent colors for doors, fascia boards, window casings, columns, shutters and coining for architectural relief.
Same Building Color to be used for Exterior Structure: It is often a requisite that the same color of the building to be used for perimeter walls, fences and other exterior structures. Even the fence trim should have the same trim like the building.
Uniform Paint on Walls & Fences:  Fences and walls along the entryway should be designated in the regulation of land development and should be painted uniformly.
Stone & Brick Exterior to be left Unpainted: Pay heed to the fact that the stone & brick exteriors can be left unpainted and should not be considered as one of the 3 colors.
Window Frames nor subject to the regulations: The window frames are not subject to these rule books unless the window frames are required to be painted or re-painted. Window frame is a factory-installed color finish and is not subject to the regulation. In case the window frame needs to be painted or repainted, just one color should be allowed and the color used should match with a color used on the building.
If you are denied a paint permit & want to appeal, you can contact the Planning & Zoning Department of your city. For more information on how to apply for residential paint permit application, get in touch with Tejjy Inc. – a Construction Management, BIM, Engineering, Permit Expedition & Architectural Service Providers in Washington DC. If you are stuck with your residential or commercial permit service DCRA, call at 202-465-4830 or info@tejjy.com  for managing your building permit applications for new construction and renovation.