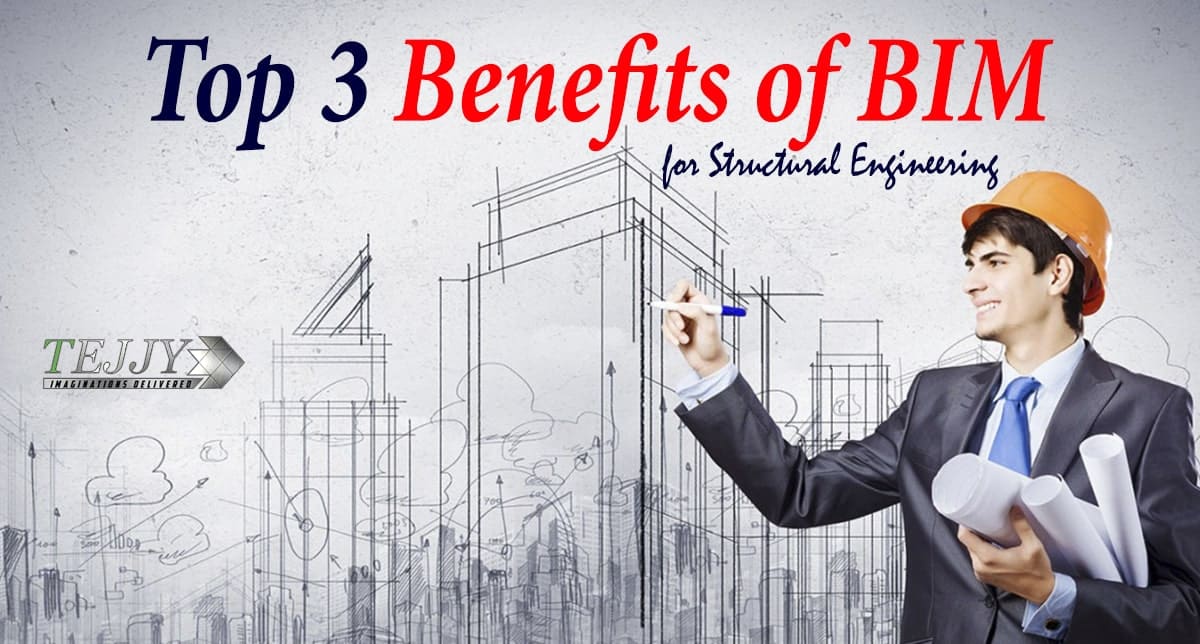 Top 3 Benefits of BIM for Structural Engineering Services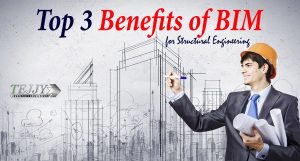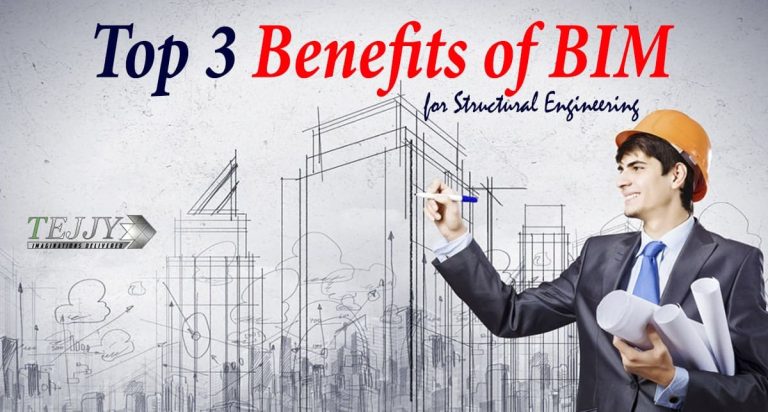 BIM for Structural Engineering Design services enhance collaboration amongst design and technical teams. The single model transforms the perspective of  architecture, engineering and construction communication and coordination.
No doubts the 3D model perspective has brought a revolution to construction. So, Structural Detailing and BIM Modeling also holds the hand for firm and innovative building designs. Giving birth to the innovative minds in Design build firms large scale commercial engineering projects have been undertaken. From railway bridges, dams, airports, hotels, high rise buildings designing building structures have become easy.
"Structural design engineers" are creating improved and efficient single model to enhance workflows, increase quality and reduce costs. BIM modeling is the most effective technique and methodology in this regard. Adopting BIM for structural engineering services helps to make proper planning of the design build stage. Top structural engineering firms , across USA, Canada, have been exploring the benefits of Real-time Collaboration for better design, engineering and construction process.  Real-time coordination brings better  visualization and management of  structural components. Autodesk Revit Steel Detailing make a significant impact on structural analysis and conceptual designing.
How BIM facilitates Structural Design Services: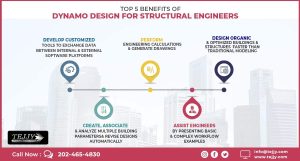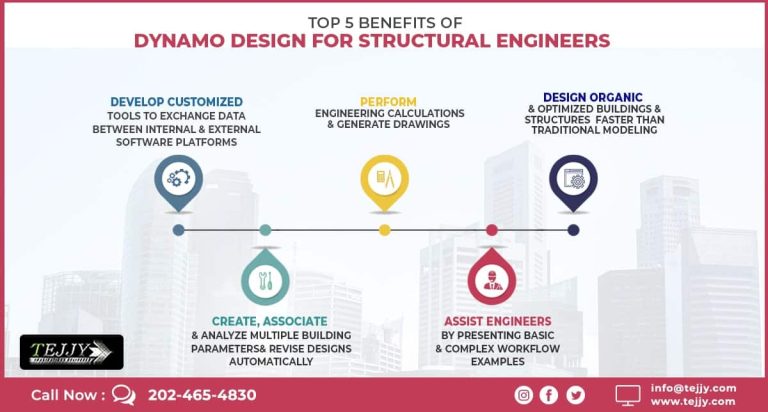 With 3D Modeling techniques support structural engineering practices in detailing as well as load  calculations. Commercial, Industrial and Residential structural engineering firms, contribute to the BIM process by collaborating with various disciplines. Structural Revit Steel Detailing experts in DC support decision-making activities for architecture, construction, safety planning, plant engineering and building maintenance. Structural engineering data, comprising apart of the BIM model are usually in the following form:
Structural geometry modeling
Object modeling, load calculation and completed structural analysis
Technical descriptions with other documentation
Applications of Structural BIM Services:
BIM for Building Designs
The building design involves different designing, engineering and construction team.  So under architectural design services by best Design Build firms this seamless communication takes place. As building designs involves various stages the single model facilitates better coordination of all stakeholders, structural engineers and civil engineers.
The foremost benefit of adopting BIM for design and construction is not bound to one facet. Adopting 3d modeling single object helps in shared knowledge through design and construction process. From 2D to 3d designs the structural engineering firms are able to reduce cost, save time, accurate cost estimation, scheduling and better coordination in engineering and construction projects.
Structural Design to Prefabrication
Building Information Modeling bridges the engineering process from design to detailing. Structural steel, rebar or precast concrete fabrication firms have been benefitted with connected design and detailing process. BIM tools have not only shortened project time-line execution. But also enables you to store and process data in a centralized structural model. This data can be easily converted into machine files which are base of prefabrication.
Architecture and Engineering Companies in USA, Canada are adopting the streamlined approach for reduced inefficiencies, project tracking. The detailed structural components allows minimized rework, cutting down project schedules and construction cost.
Facility Management , Maintenance and Infrastructure
No longer the support of BIM technology to AEC industry stops after the residential or commercial buildings are accomplished. A step ahead to construction lifecycle is infrastructure and facility management. Earlier being under Operation and Asset Management Construction and Facility Management were separate streams. Through BIM the single model holds the information that could be later on used by facility managers.
Benefits of BIM for Structural Engineering firms:
Real-time Environment For Optimized Structural Design
The usage of the IFC format in data exchange amongst BIM software is breaking down barriers between model platforms and data sharing.  Real time collaboration of data is a giant step towards building parallel models or selecting a single software for completing the entire process. Building Information model supports the stakeholders by discovering the errors , mistakes , clashes at pre-construction stage bringing cost efficiency and reduced material wastage.
In design and construction you would come across number of options bringing a point to take best decision. 3d BIM tools enables decision making with its project visualization , animation walkthrough resulting in optimal design option.
Improved Collaboration with BIM tools
Management becomes a task with large scale complex design. As traditional design technique involve lots of paper work resulting inconsistencies and communication gap while exchanging information. Advanced BIM software such as Revit Steel Detailing, Tekla and Sketchup helps you to work in real-time environment. Collaboration is the core of single model with better project insight.
The BIM capabilities to visualize the intent of designer and engineer is reflected in the structural plan. Adopting Revit for 3D makes structural engineers design intent clear. So no longer placing rebar on site or precast concrete a time consuming issue.
Improved Productivity and ROI
Traditional construction and 2D technical drawings incur time consumption. Digitized Building Information Modeling can help you automate the process. The necessity of adopting single object becomes irresistible with large scale Commercial and Industrial structural engineering firms. For Rebar scheduling and numbering you can use BIM techniques for time efficiency. As companies look for improved productivity so they prefer BIM benefits like interoperability and BIM clash detection, structural engineering consultants are able to save time for the construction project. As a result of which, structural design engineers can save several hours, compared to manual drawing checking on paper. Time saving leads to saving of money for your building project.
4. Reality Capture:
Building Information Modeling not only supports structural, architectural and MEP during construction lifecycle. But also, supporting renovation and retrofit project. Teams creating structural model for renovation project incorporate reality capture. You can use Light Detection and Ranging (LiDAR) to capture point clouds for relevant information. Structural engineer incorporate point cloud data into BIM tools for incorporating accurate as-built data.
Further, So no longer  an easier sharing of structural BIM model entails an improved collaboration amongst various technical experts, who are exchanging and sharing knowledge. This enables the commercial structural engineering firms and residential structural engineering firms to enhance the skills and productivity of the whole team.
Is BIM the Future of Architectural Engineering?
BIM civil and structural engineering has many benefits from visualization, clash detection to digitized designs. The transformation through single model object brings more coordination and better management. BIM in structural engineering has elevated the work performance engaging non-technical stakeholders. BIM apart from designers to design managers facilitates CAD technician.
With self-updating design and drawing process you can be reflected with changes in schedule and drawings. The 3D model can be linked to plans, schedules, elevations drawings. So, top structural engineering firms are enjoying the transformation in civil and structural engineering through BIM techniques.
In several countries of Europe, Brazil, Canada, United States and Chile, BIM implementation is becoming mandatory. To be amongst best BIM companies in USA allow AEC industry professionals to transform the most complex models into reality.
Tell us your requirements: