3D Laser Scanning Services and Modeling with Accurate Scanned 3D BIM Models of Your Building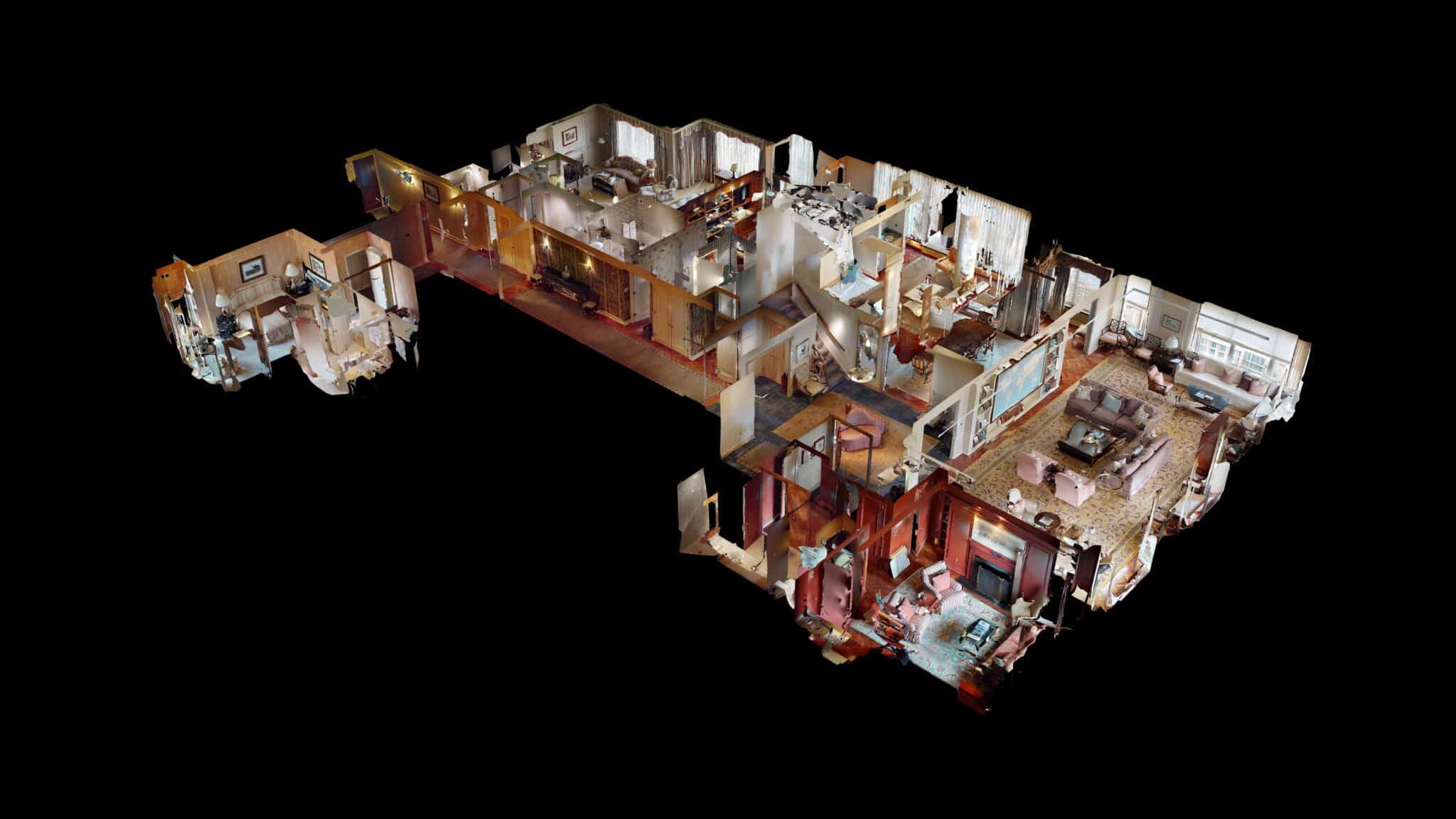 3D Scanning Services
Tejjy Inc is an experienced Professional 3D Laser Scanning services company in USA which uses LiDAR (Light Detection and Ranging) as the core technology in construction. 3D scanning devices use laser rays to acquire precise and high-resolution point cloud data for architectural projects. The laser beam can measure the length, width, and height of the building components, as well as their connections with one another. 
3D laser scanning survey is a non-destructive technology for scanning the built environment without physically modifying the building. For the scanning process, high-quality LiDAR cameras are used. The laser beam emitted by 3D scanners digitally captures buildings rapidly and precisely. A scanned surface produces data in the form of points, which is referred to as point cloud data. Scan to BIM firm uses Revit Point Cloud Modeling software to turn collected data into a 3D model. Adopting 3D scanning ensures that built assets are scanned precisely and rapidly.
Experienced 3D Scanning Service Provider in USA for Architects & Engineers with Accurate Buildings Structures
How does a 3D Scanner Work?
🏗️ Capturing points – Using laser scanners, a building is scanned and a detailed set of data or "points" is captured for further processing. The scanner is navigated into different potential locations to trace the physical information. All the scans are linked to create a monolithic structured product for post-processing.  
🏗️ Point cloud data conversion – Engineers process the point cloud, eliminating noise and calibrating the coordinate system to deliver the most accurate data possible. Providing such precision necessitates a detailed examination of the captured points. 
Following the completion of all model verification, the team conducts a final QA/QC to ensure that the engineers produce a highly accurate product. After that, the virtual captured files are transformed to point cloud format. 
🏗️ 3D model generation – The engineers use Autodesk REVIT software to model the point cloud file and generate 2D and 3D deliverables as needed for the project. 

Implementing 3D laser imaging benefits your construction project in a number of ways. Let us see how.
🌟 Cost efficacy: The laser scanning technique is beneficial when looking at the overall project cost. It plays a vital role in value engineering for the construction project. 
🌟 Saves time: When compared to traditional approaches, this technology significantly reduces the time required to survey an as-built building. Because the gathered data is highly accurate, turning it to 3D Revit BIM models takes very little time. 
🌟 High level of accuracy: With laser scanners, a large number of 3D coordinates on a building can be scanned. With exceedingly accurate as-built drawings and models, historical restoration and digital twinning are feasible. 
🌟 Reduces manual labor: Drones and aerial surveying eliminate the need for manual labor. Precise automated scans are created in a short period using virtual design and construction techniques. 
🌟 Risk Mitigation: Reality capture scans even the most difficult-to-reach sections of a construction site. It reduces worksite risk for surveyors and engineers by scanning nearly inaccessible locations. 
✔️ Mapping existing built conditions for renovation projects. 
✔️ Validation of proper design execution. 
✔️ Offers immediate information in Common Data Environment (CDE). 
✔️ Measurement and evaluation of project progress. 
✔️ Generates error-free data-rich 3D Building Information Models. 
✔️ Improves hazard and safety management. 
✔️ Eliminates the necessity of manual labor. 
✔️ Enables better onsite team collaboration and coordination. 
Why Choose us for 3D Laser Scanning Services & Solutions?
Tejjy Inc. is a prominent design-build firm and a 3D laser scanning service provider in Maryland, USA. We have more than 16 years of experience providing our clients with very accurate BIM models. We provide high-definition surveying or reality capture. High-quality three-dimensional scanners like Leica, Faro are used for land and aerial surveying and monitoring. Our company has completed several design-build projects effectively as a 3D laser scanning services provider. As a BIM automation company, and a 3D laser scanner services provider, we have worked with a wide range of AEC firms, including those in the residential, commercial, industrial, and educational sectors. 
Choose Tejjy for facilitating you with:  
✔️ Quality assured 3D scanning services. 
✔️ International standard services. 
✔️ Projects delivered on time within your budget. 
✔️Certified professionals and BIM coordinators for your project. 
✔️High level of accuracy. 
3D Scanning Services Cost
With advancements in technology, the cost of 3D laser scanning has decreased dramatically in recent years. The process does not cost as much as you would imagine. The cost of laser scanning can range from a few hundred dollars for a modest house to thousands of dollars for a large-sized complex project. The cost of 3D laser scanning depends upon some of these factors: 
✔️ The size of the construction project. 
✔️ The complexity of the construction project. 
✔️ Other overhead and miscellaneous costs. 
How Accurate Is 3D Laser Scanning?
The accuracy of laser scanning is determined not just by the camera, but also by the structure's complexity and the surrounding environment. The precision of the scanning process is determined by a variety of factors. 
For quality assurance, we employ the Leica Blk 360 Imaging laser scanner. It provides high-quality scans with an accuracy of up to 4mm @ 10m / 7mm @ 20m