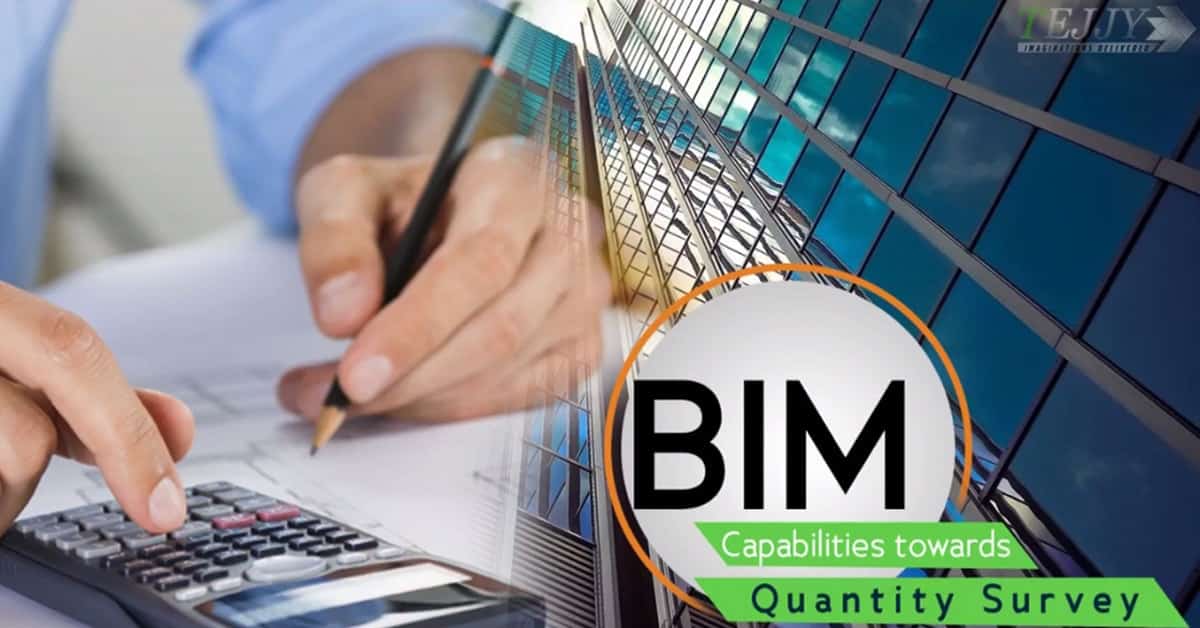 The concept of Building Information Modeling is prevalent since the 1970s. The idea came into reality in the 1980s by computer applications like 'Graphisoft', 'ArchiCAD' and more. Nevertheless, BIM Services have become more popular in recent decades. BIM constitutes to be a data-rich model in virtual reality consisting of all details, data, as well as physical attributes like dimensions, texture, color, and thermal properties.
But still, Quantity surveyors adoption of BIM is lagging behind as they are unsure of the capabilities of BIM. Building Information Modeling enables Quantity surveyors to analyze the building, material and performance in real time.Quantity surveyors are responsible for the cost estimation, management throughout the entire project lifecycle.
Role of a Quantity Surveyor (QSs) in Construction Industry
The Quantity surveyor is the key person involved in the cost management as his work area includes designing and feasibility stages. The main role of a Quantity Surveyor are:
Quantification
Preparation of BOQ(bills of quantities)/BOM(Bills of Materials)/Quantity Take-off
Estimation and pricing of construction projects.
Traditional quantity surveying practice was performed manually. Excel spreadsheet, 2D CAD (Computer Aided Designing) were a few of the softwares adopted for the manual quantity surveying process. The traditional quantity surveying is a time-consuming task performed manually involving a lot of time and effort. The manual quantity surveying is prone to errors as the process performed is manual affecting the performance. The errors in calculation affected the project cost outcomes leading to unsatisfied clients.
With the help of BIM, we can accelerate the quantification of the building for estimating purposes and for the production of updated estimates and construction planning.
BIM Technology Applies to Various Facets of Construction Including
Building Information Modeling accelerates the entire project lifecycle in an AEC Industry.
Architectural, Structural & MEP Design
Constructability Analysis
Site Logistics Plan
Construction Scheduling
Cost Estimation
Supply Chain & Delivery of Goods
Productivity
Resource Allocation
Facilities & Asset management (Post Hand-over)
BIM Capabilities Towards Quantity Survey
Data Visualization

5D Lifecycle Cost Analysis
Bill of Quantity (BOQ) preparation with 3D views
Project Conceptualization & Design Planning
Simulation, Cost Control, Value Engineering, Estimating, Tendering
Drawing Interpretation & Data Extraction

Reliable Database

IFC View for BOQ (Bills of Quantity)
Quantity Take-Off & Cost Estimation
Estimating & Tendering
Post Construction Cost Management
Design Change Identification

Data Coordination

Virtual Model & Estimation
Communication & Access to Information
How BIM is Facilitating Quantity Survey?
Quantity survey can be associated with the 5th dimension of BIM, which is used to facilitate quantity take off, calculations and measurement directly from a model. Quantity extracted can be directly linked to the cost database. However, the time required by the experts at BIM companies on material quantity extraction varies to a great extent based on projects. As per market research, it is found that 50 to 80% of the time is required to prepare a cost estimate on quantification. Using 5D Revit BIM Modeling Services, one can make accurate cost estimation quickly, saving construction time and cost.
BIM also helps to identify design modifications from the model, enabling the estimator to authenticate preceding quantities against fresh design and update the quantities automatically. The information provided in the model is consistent with the design. Whenever a change is made in the design, the change is subsequently reflected in all the associated construction documentation and schedules, along with the quantity take-offs and measurements used by the estimator.
BIM delivers detailed quantities, with the accessibility of geometric properties for building elements to produce accurate quantities, like area and volume. The advantages of BIM can't be comprehended by the quantity surveyors until the model issued to them are entrenched with the vital information required for automating tasks.
BIM Technologies Supporting Cost Assessment
Revit
Navisworks
Tekla Structure
Exactal CostX
Buildsoft Cubit
Vico
Innovaya
Cutting Edge of Tejjy Inc. with 4D & 5D BIM Cost Estimation
Accuracy in 5D BIM construction solution adds value to construction projects
Augmented value engineering saves project time and cost
Cloud technology enables better coordination with multi-platform access
Detailed estimate support all AEC industry professionals
Automated quantity take-offs with design updates or changes in construction documentation, schedules, take-offs, counts, and measurements.
BIM has given a new dimension to the building environment with its approach to adapt innovativeness and flexibility. Designing, Building, Construction, and Management scope has been redefined with BIM in the AEC industry. Automating the project through the implementation of business information modeling capabilities has concentrated on cost, quality, and time. Production of BIM-enabled BOQ/Bill of Materials has reinvented the job from being tedious to a comforting zone in comparison.
Need to integrate BIM cost estimate in your construction project?
Contact Tejjy Inc. – one of the competent BIM Service Providers in Washington DC, Baltimore, MD, and Virginia at 202-465-4830 or info@tejjy.com for discussing your BIM cost estimation, 3D BIM Modeling Services, and BIM facility management.