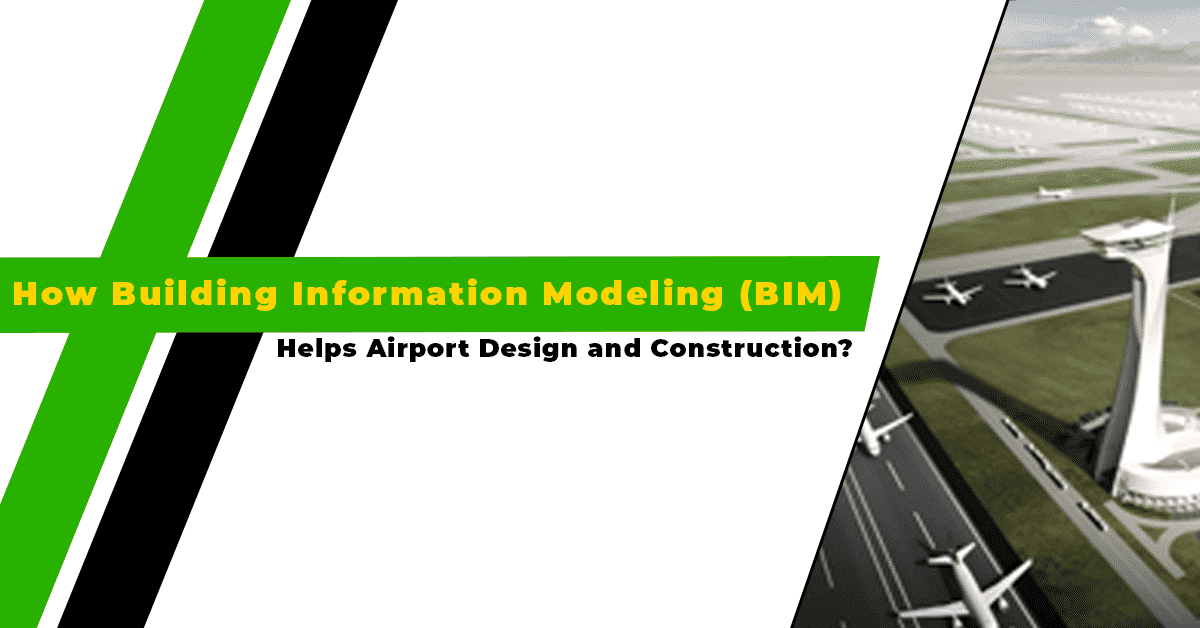 Engineers undertake airport projects in BIM for the construction of complex buildings like Utility Plant, Radioactive Goods Storage, Cargo Complex, Pump House, Guard House, and more. Now, the question is, how? Here we will discuss how BIM can meet the design and construction goals of airport projects. You will get to know a few challenges of the project and the way BIM Helps in design and construction to resolve the problems for the infrastructural development, adding value to construction.
Meets the Design & Construction Goal of the Airport
3D Model Creation & Coordination –Engineers create 3D Model of the airport in BIM for various trades like Architectural, Structural, Concrete, Mechanical, Electrical, Plumbing & Fire Protection. They coordinate the Model for Clash Detection, Mitigation, and Visualization, using Revit software for 3d model creation, and Navisworks application for coordination. You always have the advantage of reviewing the constructability of the project through a model update, reflecting changes from Design Modification and RFIs (Request for Information).
Coordinated Service Drawings Production – Moreover, you can produce coordinated drawings for all trades using BIM. Whether it's the shop drawing creation of ductwork, drainage, and water supply or drawing for Light, Fire Protection or Power, the engineers can create all in BIM.
Resolves Complex Project Challenges
Meeting Aggressive Project Deadline –The engineers need to complete the work on an aggressive deadline. At this juncture, BIM helps to keep pace with the client's casting program. They can create shop drawings, and coordinate 3D Model of the airport using various software applications such as Revit, AutoCAD, and Navisworks.
Sorting out Inconsistencies in Design Documents – Apart from meeting aggressive project deadlines, engineers have to deal with several inconsistencies in the design documents provided by clients. They can sort out the discrepancies before model creation through BIM design validation like load calculation, electrical diagram checking, and pump head calculation. The engineers raise RFIs to the client and conduct constructability audit for seamlessly resolving issues.
Resolving Issues – Coordination among various trades is difficult as an intricate structure does not allow a service to pass through the beam unless conceived at an early design stage. The engineers ensure that the ducts and the pipes can pass through designated cut-outs in the shafts by modifying the service routes, considering the access and clearance and changing the pipe sizes.
Adds Value to Construction
BIM helps to plan intelligent models and allow the team to coordinate every aspect of the project, including design, detailing & construction. You can detect constructability issues before installation through the existences of clashes and thus can avoid a work stoppage, rework as well as wastage of time, material & workforce.
BIM facilitates design disciplines to collaborate flawlessly as a single information platform, streamlining work, decreasing errors, validating aesthetics, and improving building performance.
BIM benefits engineering team through accuracy, revision management, data integration, quality detailing, and increased productivity. Coordinated models help the engineers and project consultants check possible interference, resulting in better project planning and minimizing delay in construction.
Do you want to improve the design, coordination, and construction management process of an airport project? Choose BIM Solution for completing your project on time.
Check out an Airport Project executed by Tejjy Inc.