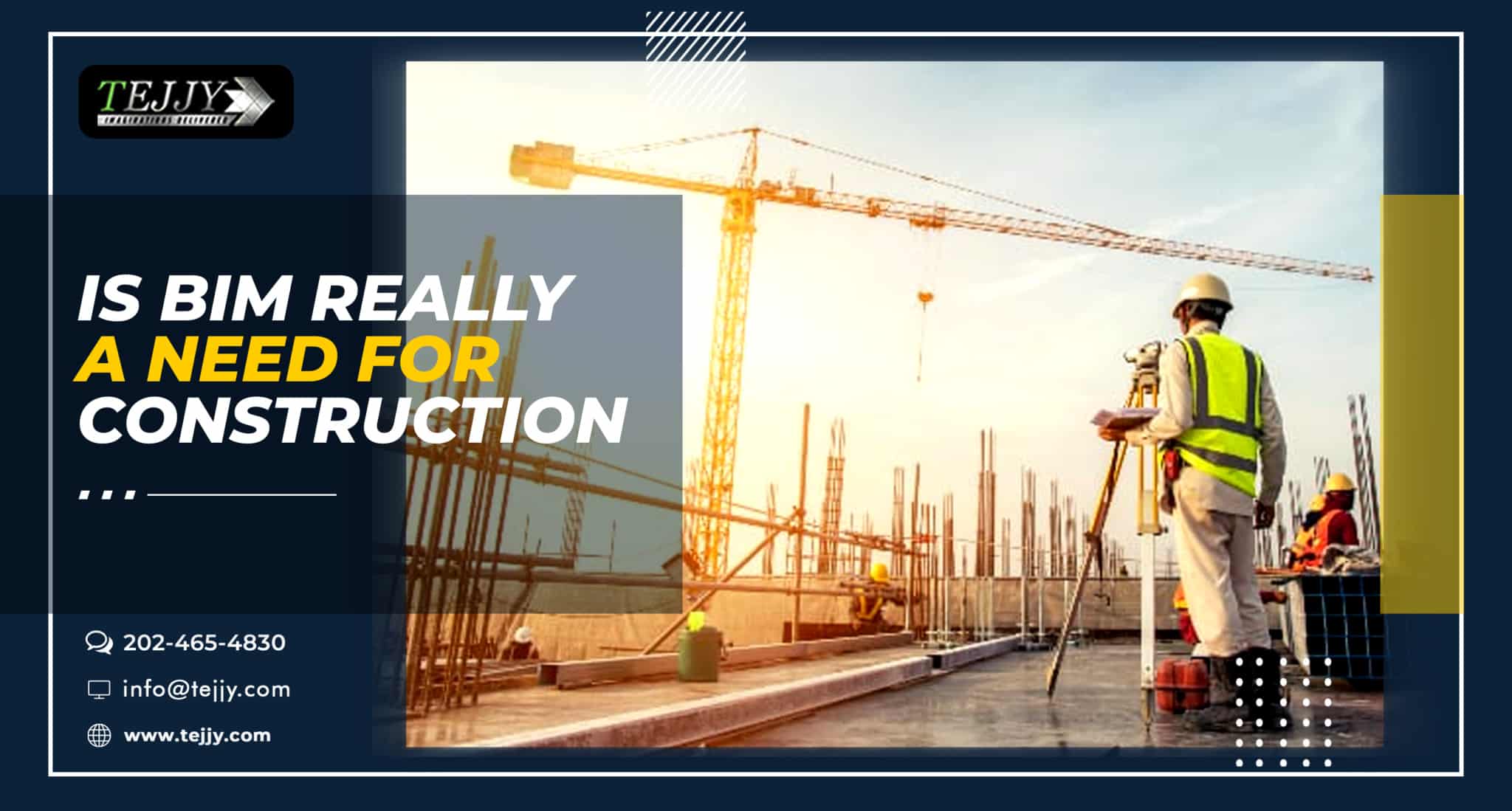 Do you want to adopt BIM in your commercial or residential construction workflow? Well, you must be looking for a BIM Service Company. But what are the decisions that you will take into considerations? It is significant for the contractors to take on a quick sketch and envisage the big picture while drawing a strategy. Using Building Information Modeling for a commercial project creates a spike in time and labor during the planning phases, though it saves time in work execution in the field and office.
Does BIM help the Design Engineers, Architects & Contractors?
BIM has become an essential item for the design engineers and architects. BIM Modeling & Design can detect and eliminate spatial conflicts before the onset of the construction process in the field. Nowadays, BIM companies has become a necessity for contractors doing business in the commercial field. The 3D or the third dimension in BIM adds to the depth of understanding for influencing significant financial decisions for the contractors. Mechanical contractors who have implemented BIM have a positive experience with this technology.
Benefits of BIM for Construction
The designers and architects are depending on Building Information Modeling for a good while, but BIM provides a greater payoff as it is used extensively within the AEC project team. General contractors are using BIM for streamlined coordination with architects and engineers. BIM facilitates general contractors through online scheduling for winning complex contracts from clients, cost estimation, overcoming challenges when clients shift to new contract models such as public-private partnerships & integrated project delivery, and also for improved profitability, saving time & cost.
BIM in construction not only helps to eliminate unforeseen clashes but allows sub-contractors to prefabricate parts of their work at their shop, under indoor conditions, to accelerate the process of work on the job site. It's good to opt for a full MEP BIM coordination before a subcontractor starts working to realize the value to all participants.
Best BIM companies facilitate orderly installation, enforcing a level of contractor's accountability. BIM Coordination provides confidence to every project stakeholder about what should be intended, helping the team visualize the theories and designs without an excessive amount of resources with the right virtual mock-ups, trials, and errors. As a result of which, stereotyped design change order owing to the existence of clashes can be avoided, leading to faster MEP coordinated completion of the project.
Best BIM in Construction Techniques For Adoption:
The scope of Building Information Modeling encompasses MEP Mechanical (HVAC), Plumbing, Electrical, Fire Protection, Concrete, Architectural & Structural disciplines, including condenser water pipe, AC, heat exchange equipment, and air distribution or ductwork. Embracing BIM software technology can serve a contractor well by bringing the software modeling into the existing business models.
Even though the BIM startup process for a contractor entails a cost including software training, personnel, and computers, the technology facilitates the AEC professionals in the long run. Owing to the involvement of so many trades in the coordination process, building information modeling helps in providing an intense focus to ensure that all add-ons and access meet the building codes and designs. Basic navigation can be executed through 3D Modeling software to evaluate things. Though BIM modelers bring years of experience to "fly-through" the model.
So, BIM can be employed not only for field coordination between trades but for piping prefabrication and modularization. NavisWorks, Revit MEP, and BIM 360 Glue are some of the prime software applications for BIM clash coordination.
Consult an Expert BIM Modeling Company in the USA
To Implement BIM in your construction work process, get in touch with Tejjy Inc. – A Construction Management, Architectural & BIM Services Company in the USA at 202-465-4830 or info@tejjy.com.