Design Build Firm with Design Validation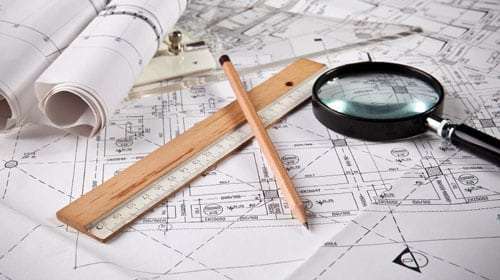 What is a Constructability Review?
The review process of the entire construction process from beginning to end in the pre-construction stage to manage cost and time overrun. Tejjy Inc. updates 3D Models based on RFI response. Our constructability review in the construction process discovers the obstacles like design discrepancies, conflicting input at an early stage.
The status of RFIs is maintained for resolving issues during the preconstruction stage. Project managers eliminate work stoppage during construction, reducing delays, errors, and cost overrun before installation.
Software for  Design Review like Naviswork performs a constructability review in USA for early clash detection. Using the 3D BIM model, we offer an accurate construction plan and equipment fabrication.
Our Constructability Review Analysis Includes
Sustainability check of design during each design phase ensuring accuracy.
Energy analysis evaluation to measure building efficiency.
Constructability and clash detection analysis in pre-construction phase with Autodesk Design Review and Autodesk Naviswork.

Schematic design is a primary design scheme, defining the general scope of the project, including the scale and relationship among building modules. At this stage, we describe the proposed system in terms of integrated ideas and concepts about the proposed method, corresponding to the BIM LOD 200 Revit model.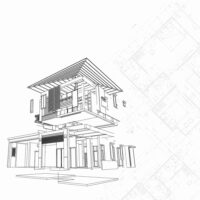 A conceptual or schematic design stage, where the design decisions are worked out in details. The details get reflected in the Model, corresponding to LOD 300 Revit model. We provide drafted to-scale drawings, demonstrating the look of the project after the completion of construction.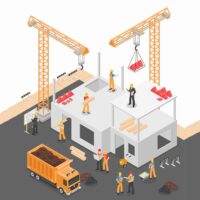 A bridge between the building design and the physical building form is created by construction drawings. Our shop drawings include detailed specifications necessary for the construction project. This level corresponds with the BIM LOD 400 Revit model integrating all information of the MEP (Mechanical, Engineering, Plumbing) services. BIM in construction models includes elements that are accurate in size, location, quantity, and orientation with complete fabrication and detailed information. BIM level of detailing contains non-geometric (3Dimensional) information, including the text, notes, dimensions, and 2D details, and makes a complete representation of all the proposed elements.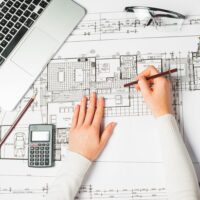 Benefits of BIM in Constructability Review?
Input Challenges like inconsistencies in the input drawings
Incomplete Information about Column, beam, duct sizes, grill dimensions, etc
Dimensioning Errors in plan or section drawing
Coordination Issues like beam clashing with window, column or beam size mismatch between plan & schedule, floor & beam cut-out missing in the construction drawing
Maintenance Issues like not adequate space for maintenance inside the shaft
Cut-out Location Correction
Design Changes for bar diameter based on Rebar projection
Drawing Issues like Design mismatch with MEP plan, inadequate space to place trap, wrong ceiling height, mismatch between architectural & MEP background, mismatch between cut-outs, stub posts & club, structural beam missing in plan, parapet wall height mismatch between plan & section drawing, pipe clashing with structure, cable tray clash with duct in basement
Code Issues like soil pipe in the electrical room
Architectural issues like pipe exposed in the car parking area and main entrance, balcony drain pipe exposed in the balcony, FP pipe exposed in the staircase
Connect with our Allied Services