Being MBE/DBE experienced BIM companies in usa, Tejjy Inc facilitates construction drawings, shop drawings as well as architectural as-built drawings. Construction drawings are used in reference  to building or structures whereas shop drawings refer to particular components of building.
What are Shop Drawings ?
Shop drawings are used by various project stakeholders like the construction contractors, manufacturer, suppliers, and subcontractor for coordination and installation in MEP services such as piping, fire protection and sheet metal duct. MEP Shop drawings in construction are detailed than construction drawings and are different from architecture drawings. These drawings are produced by supplier and contractor as per the requirement of prefabrication and modularization for commercial or residential projects.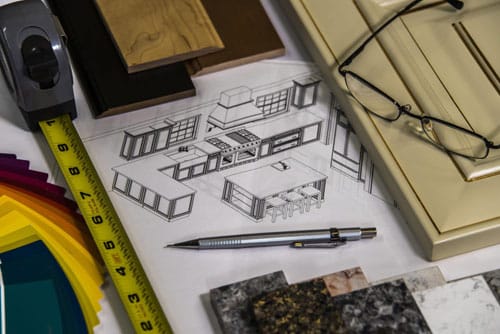 What are MEP Shop Drawings?
MEP Shop Drawings is the illustration from construction drawings that provide information about the fabrication and installation of the components . Best MEP Shop drawing service providers fabrications are constructed on the site or for manufacture of any products. Tejjy Inc. mep shop drawings, pipe spool drawings contain relevant data about the design and show how the product will be installed with an assembling manual.
Tejjy Inc. being top bim service providers facilitate  different design drawings in construction, ensuring seamless site co-ordination.
We create customized revit MEP shop drawing family creation to cater to every requirement of the project involving hospitality, government, residential, public, school, commercial sector. While delivering Revit MEP BIM services strict quality standards are followed by our experienced drafters at Tejjy Inc. .The given specifications are achieved using careful assessment. As-built drawings are architectural construction document with precise information for contractors and engineers.
Mechanical, Electrical and Plumbing  MEP Shop Drawing Service Provider:
Mechanical Shop Drawings: These are used for air conditioning and heating, venting and air conditioning. HVAC drawings includes the entire specifications and locations. 
Electrical Shop Drawings: Through detailed drawings contractors can analyze electrical and mechanical drawings. These include power supply and distribution, access and security system, interior and exterior lighting. Electrical drawings represent the locations of placing electrical switches, wiring path, load shedding information.
Plumbing drawings:  These detailed shop drawings of plumbing includes piping system for sanitary , water supply system , fixtures. Pipe spool drawings or Fabrication drawings from BIM are created to manage proper on-site installation. Spool are section of piping system. These assembly of pipes and components are delivered in prefabrication to on-site. Spool drawings guide in assembling the fixture demonstrating the physical sequence of equipment and connections 
Enlarged Drawing
As-Built Architectural Drawing: These are revised drawings created after the completion of construction process. As-built drawings are referred for renovation, remodeling or refurbishment process. construction documents are original before the creation and as-built drawings are generated after the completion of process from red-lined draft known as record drawings. For knowledge on detailed fabrication drawings Read Pipe Spool Drawings
Hanger Drawing
Tejjy Inc. experienced AutoCAD designers deal precisely with all kinds of construction drawings, shop-drawings , as-built architectural drawings to create an efficient decision-making environment for an integrated platform for designers, architects and BIM engineers, structural steel detailers.
Consult Best BIM Modeling service providers for mep shop drawings, construction drawings, structural steel drawings at 202-465-4830 or email us at info@tejjy.com .
Structural Steel Shop Drawing Services:
Being  top structural steel shop drawings service provider,  Tejjy Inc. has been facilitating steel fabricators, contractors, design-firm, engineers with cost-effective detailed Steel Shop Drawings. Steel detailers and structural engineers are supported in fabrication process with structural shop drawings through structural steel detailing. We have profound experience in commercial and residential structural steel detailing services. 
Best structural steel companies are aware that steel detailing is the backbone of the construction. So, is the detailed structural steel shop drawings to construction. A structural shop drawings also includes excavation drawings, column layout, plinth layout, lintel beam layout, slab layout, roof beam and shuttering beam layout.
Structural Steel Shop Drawing.
Reinforced Concrete Structure Shop Drawing
Structural Erection Drawing
General Arrangement (GA) Drawing
RCC Rebar Detailing Service
Pre-cast Detailing Services
Tell Us Your Requirements: