Commercial Office Space Design Services
We are a disciplined office architecture design and space planning company serving clients Washington DC, Maryland, Virginia, Baltimore, and all over USA. It is important to use your office space wisely if you are running a business. You have a limited amount of space in which to conduct all of your business. It is feasible to maximize the use of this area with the help of professional office architecture design services. Corporate office architecture design services from our innovative office architecture designers are available at competitive rates.
We Provide the office Design Services
Office Design Services Provided by top architects in USA
Initial Consultation – Tejjy Inc. BIM engineers provide an initial consultation for office space build out structure during the pre-construction stage, defining the purpose and fundamental requirements of construction.
Design Development & Coordination – Three main types of building design developments are considered during the design development stages, including the conceptual or the schematic design support, detailed design development and construction documentation. Conceptual design stage of commercial office build out structure is related to LOD 100 Revit model and that of Schematic design is associated with LOD 200 Revit model. Detailed design development support is related to LOD 300 Revit model, where the schematic design decision is executed in greater details.
Construction Documentation – The stage of construction documentation acts as a bridge between building design and physical building stages, including preparation of drawings and detailed specifications about a building project. This corresponds to LOD 400 Revit model of the construction office build out project with complete fabrication, assembly and detailed information.
Bidding/Contract Negotiation – BIM architects also organize a bidding process, selecting a contractor and negotiating a contract. Through competitive bidding, there is transparency, equality of opportunity as well as the ability to demonstrate outcomes with best value.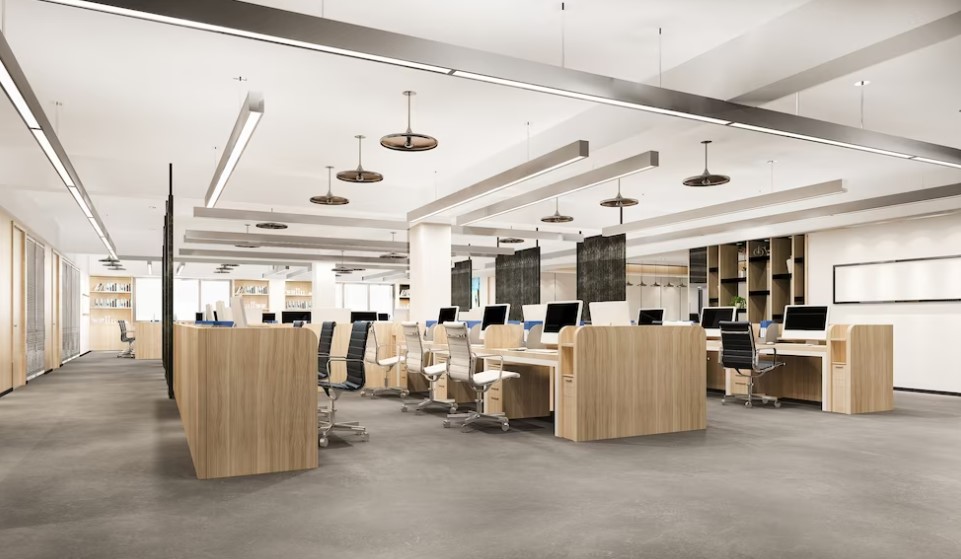 Why Should You Opt for Our New Office Building Services?
Balance your budget, retain happy customers & generate revenue.
Keep your office space up-to-date & relevant, showing your growth & stability to the community & prospective clients.
Maintain wear & tear and progress with design trends.
Remodel an existing office, refreshing space with a contemporary feel.
Upgrade to a completely new space with a boost in employee morale & productivity.
Saving money in the long run, investing in a new office with energy-efficient & sustainable materials, lowering energy consumption, utility bill & cost of maintenance
Various design options including Industrial Office Design Style
Open Office Workspace to boost employee morale.
Potential Collaboration through BIM Modeling.
Attracting Top Clients with Proficient Remodeling.
Repurposing industrial-style lofts into open-office plans.
Fully renovated projects for renting.
Catching tenants at moments when they're about to upsize your companies.
WHY CHOOSE TEJJY INC. COMPANY FOR PROJECT?
We are Promise to Deliver Quality, Speed, Value & Consultative Approach to Our Clients