What is Waste Water Treatment?
Waste water treatment plants involves a process of eliminating contaminants from wastewater and re-cycling it. The fundamental purpose is to accelerate the natural process of water purification, where solids are settled and removed from wastewater. Water and Waste Water combined with technologies like Building Information Modeling (BIM), SCADA, PLC, and Drone provide a better future for the metropolis. We consider wastewater treatment to be the lifeblood of every city and work with innovative technology for providing significant benefits. Municipalities like D.C. Water, one of the leading water and wastewater innovators of the nation, adopted innovative techniques to optimize infrastructure for customers and the community. Clean River, Cambi, MPT, and CHP are good however Building Information Modeling forms a permanent enhancement for your operation. Important to Treat Wastewater
Reduce danger on aquatic and human Life
Minimize risk for the groundwater
Decrease danger to food and crops
Waste Water Treatment Plant Services Include: -
Process of Combining Waste Water Treatment with Innovative Technologies
We combine wastewater treatments with technologies like BIM, SCADA, PLC, & Drone for making efficient asset management.  Wastewater treatment is necessary for the environment as well as human health.  
Building Information Modeling (BIM):-
BIM technologies are emphasizing infrastructure projects throughout the globe. As per the research conducted by Dodge Data & Analytics  along with Autodesk & Black & Veatch, Building Information Modeling is enhancing water projects with a high level of client satisfaction. The study has mentioned BIM to improve project design and development. Dodge Data also reveals that multi-party collaboration is one of the significant benefits of BIM in the water sector, leading to reduced errors, conflicts and better communication from 3D visualization. According to the research conducted by Theo Agelopoulos, Autodesk Director of Infrastructure Industry, there is extraordinary pressure on the cities and limited resources of the planet. In this setup, it is significant to understand the value of BIM on water and wastewater for building increased and better facilities using reduced natural and financial resources. 
Supervisory Control & Data Acquisition Systems also help to treat wastewater plants. Through an updated cloud-based SCADA system, we provide a consistent and improved solution, facilitating water management plants for monitoring specific chemical and toxin levels. A Washington Post Article in 2016 mentioned unsafe industrial chemicals in the drinking water of 6 million Americans, which could be monitored with SCADA.  Using the SCADA system, we provide precise records to be accessed from anywhere. Every manager can access data from their satellite or WIFI-enabled device. Another benefit of cloud-based SCADA is real-time data collection from the polluted areas for sharing with investigators. By analyzing data points, investigators get accurate information. 
PLC (Programmable Logic Controllers) Using HMI:-
Programmable Logic Controllers with a Human Machine Interface (HMI) for interaction also help to treat water plant. We assess the installation of the PLC and HMI system and plan work for minimum downtime, ensuring utmost production. Using innovative HMI System, we monitor water treatment systems effectively. Popular PLCs make engineering decisions for optimizing treatment. Human Machine Interface system involves a graphical panel for observing various aspects of water treatment like chemical usage, pH, tank level, system history and alarms. We visualize information on a high-resolution display with touchpad operation and easily monitoring of the system. Through backward compatibility, we connect older wastewater programmable logic controller systems and get the integration without any upgrade to existing systems. Through automated reporting and recordkeeping, we create and save reports as PDFs. We get notifications in case of events occurring within the treatment system and stay updated in real-time about fundamental changes. 
Drones provide a robust insight for cost reduction, enhancing operational efficiency, and boosting clean water delivery. This technique ensures the accessibility of freshwater to municipalities. Using drone technology, we collect visual information to spot opportunities for energy reduction, like for instance an area that is losing water or to amend spots with storm water infiltration. We also improve the water testing process with the drone. Plant managers equip drones with sensors for executing a water test. The technology tests the water at different places, which are hazardous for humans like the areas around oil spills. Further, drones flying to a specific location facilitate data collection like conductivity, temperature, etc., enabling inexpensive site inspection with 3D mapping and photogrammetry techniques. 
Key Benefits of PLC (Programmable Logic Controllers) Using HMI
Minimum Down Time, Maximum Production

 

Chemical & Engineering Decisions for Optimized Treatment

 

Remote Monitoring 

 

Backward Compatibility

 

Automated Reporting & Recordkeeping

 
Key Benefits of Drone
Enhancing Clean Water Delivery and the Process of Water Testing 

 

Increasing Safety of Water, by Inspecting Issues and Making Better Decisions

 
ABOUT THEBUILT
Construction differs from manufacturing in that manufacturing typically involves mass production of similar items without a purchaser.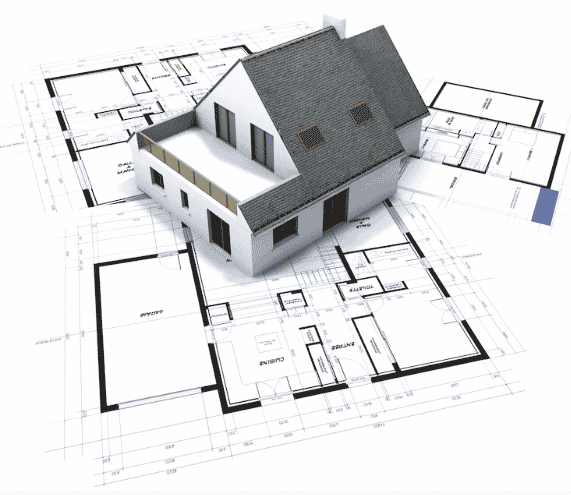 Key Benefits of BIM Implementation
Multi-Party Collaboration

 

Reduced Errors & Conflict

 

Better Communication from 3D Visualization

 

Improved Facility Operation & Asset Management

 

Enhanced Stakeholder Engagement

 
Key Benefits of SCADA Implementation
Examine Specific Chemical & Toxin Levels

 

Precise Data to be Accessed Anywhere

 

Collect Real-Time Data from the Polluted Area

 
Why Choose Us for Wastewater Treatment Plant?
Increasing work efficiency
Inspecting problems like cracks & issues of an isolated area
Blending technologies like BIM, SCADA, PLC & Drone
Based in Washington DC, USA, we provide the required information to strengthen the success of the water treatment plant. Get in touch with us at 202-465-4830 and email us at info@tejjy.com to know more about our technology implementation. Schedule a free consultation with us to discuss your projects with our experts for wastewater treatment projects.
Do you have any
questions?
Contact us at the TheBuilt WP office nearest to you or submit a business inquiry online