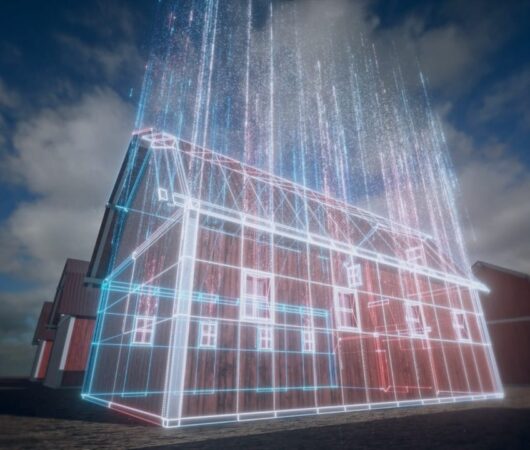 What is Reverse Engineering?
Reverse engineering is an intricate process, involving hours of disassembly and detailed measurements. The technique measures a physical object and reconstructs it as a 3D model for improving building design. Our 3D Reverse Engineering Services use existing physical parts and assemblies to create BIM and 3D CAD models and detailed tolerance drawings. In the manufacturing sector, the technique facilitates the production or reproduction of objects. The process of understanding through deductive reasoning, also called 'back engineering' works backwards through the original design. The technical intelligence method involves a meticulous practice of reviewing products, enabling engineers to leverage accurate 3D measurement of data for reproducing objects as were first manufactured. In this method, the architectural structures are deconstructed for extracting comprehensive design data, by disassembling products into pieces or layers. 3D laser scanning for reverse engineering is easily produced within a few hours. Currently, reverse engineering is making progress due to the implementation of revolutionary 3d laser scanning technologies by top laser scanning companies and BIM service providers in USA. The main objective is to create a digital blueprint of building components. The technology is accelerating the scanning method and reducing the manpower requirements of the traditional system.
 3 Stages of Reverse Engineering Process:
📐 Scanning Phase:
This phase includes selecting the scanning technique, creating the part and undertaking actual scanning to form a point cloud.
The file consists of coordinates (x,y,z) complimented by colors for each measurement point.
📐 Point Processing:
During this phase, raw point cloud data gets imported reducing the noise and number of points using filter algorithms.
At this stage, the point cloud data is merged, when the whole part gets captured in multiple scans.
📐 Application-Specific Geometric Model Creation:
It is the most complex activity in reverse engineering, as it deals with the generation of accurate surfaces, considering Geometric Dimensioning and Tolerancing (GD&T).

Reverse engineering is significant while creating new parts, incorporating older designs, where the original design isn't accessible. The reverse-engineered process helps to integrate complex surfaces from existing objects into 3D printable jigs.
Steps for creating an assembly jig:
Prepare an object for scanning – Spray coat with a temporary matte powder for improving the accuracy of the scan
Use an accurate laser scanner – Make use of a highly accurate laser scanner for capturing important sections of the part
Refine scanned mesh – Repair small gaps and simplify the scan, without destroying vital parts
Import mesh to software – Import mesh to software equipped with the reverse engineering tool
Extract significant surface – Choose semi-automatic surfacing to detect regions of scans and re-create curved shapes
Compare automatic vs. semi-automatic – Compare automatic vs. semiautomatic, especially around sharp edges
Integrate new objects – Subtract scan from another solid for creating a jig to hold the original part, after converting scan to a solid
Print the new design – Printing jig on a 3D printer provides a high degree of accuracy, strength and precision
Enable manufacturers to revive formulas and make them up to date
Regain existing design data on discontinued products
Reconstruct printed adaptations or accurate scans about a product
Form archives of product legacy
Create a digital version for making easy to use and accessible plans
Why choose Tejjy Inc. Reverse Engineering?
Fast and detailed specifications by seizing the blueprint of an item for making a quick reproduction.
Analyzing items with a 3D laser scanner.
Reducing time for Industrial Research & Development by accelerating reverse engineering process, data input, reconstruction & product creation.
Reverse Engineering Software Tools:
Disassemblers: Convert binary code into assembly code and modify machine language to user-friendly format.
Debuggers: Examine and identify errors in programs.
Hex Editors: Manipulate binary data.
Portable Executable &Resource Viewer: Enable browsing of the portable executable files.
Connect with our Allied Services