We provide complete project lifecycle management for construction from the stage of initiation, planning, execution to closure. We use integrated procedures to accomplish the design and construction of projects. Our experts define the requirements and establish scope, budget, schedule, and quality for clients. We identify an organization structure, address site, and environmental issues and establish communication protocol.
Our Project Management Roles Include:
Project Planning & Management
Cost & Schedule Management
Scope & Quality Management
Safety Management & Sustainability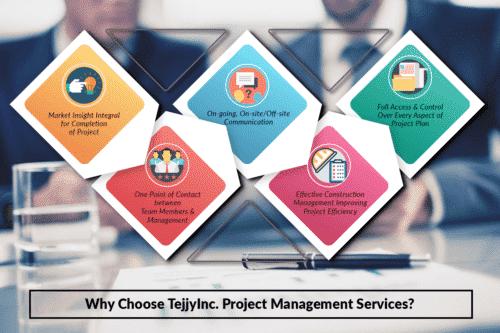 Want assistance with your construction project management? Call us 202-465-4830 or email info@tejjy.com for your construction engineering, and management needs. We would be happy to help with your construction management requirement from the stage of inception to final built.
Tell Us Your Requirements: