Professional Revit BIM Family Creation  Service Provider 
Tejjy Inc. being an experienced BIM company provides customized Revit Family Creation Services in USA. We provide support services to product designers,  manufacturers and structural, architectural and MEP( Mechanical, Electrical, Plumbing)service. Seek our competent Revit BIM Modeling Services for parametric and non-parametric construction project management. Our engineers, BIM modelers, and project managers facilitate Architectural, Engineering and Construction industry with innovative and professional solution. 
Consult at 202-465-4830 or info@tejjy.com for Professional Revit BIM Modeling service provider in Baltimore, MD, Washington DC, Virginia across USA.
Our Revit BIM Family Creation Services Includes:
Architecture Revit BIM Family Creation:
To create optimized and accurate designs from conception to visualization Revit building design software applications are adopted. Customized design build services are possible with Autodesk Revit software. This also enables integration of design drawings with BIM for achieving sustainable building goals. Autodesk Revit bim design Insight allows capturing of image in real-time 3D model and automated workflow. . Building information modeling  ensures design analysis for design decision resulting high-quality building models. BIM Architecture Family Creation helps in doors, windows, caseworks, furniture, railings, entourages designs. 
MEP Revit BIM Family Creation: 
Our mep engineers adopts BIM softwares like AutoCAD, Revit, BIM 360 to create customized client-centric solutions. Higher accuracy and efficient designs with code-compliance capabilities are facilitated by our technical experts. 3D models, construction documentation, As-built services , design validation, are some of the services offered with by us. Heating and cooling system design, heating and cooling equipment selection, calculations of equipment and duct sizing, plant room layout design , duct layout drawing, spool drawings are some of the mechanical design services in USA facilitated by Tejjy Inc. MEP engineers.
Revit Structural Family Creation
Structural engineers adopt Revit families for design documentation, concrete reinforcement, design to steel workflow, structural analysis. Columns with Carbals, steel sections, stanchions, structural connections – mounting parts, base plates, gusset plates, stiffeners, steel beam sections & steel trusses are worked with customized Revit Families.
Mechanical Revit BIM Family Creation:
Tejjy Inc. BIM modelers engineers and MEP experts provide mechanical designing solutions for boosting the design build process limiting the cost.  HVAC, pipe-valve, strainer and pipe-hanger, duct hanger, air terminals are the key components for the adoption of customized Revit Mechanical  Family Creation.
Plumbing Family Creation:
We create customized Revit library solutions for building product manufacturers. Adopting Autodesk  Revit family we facilitate bathroom, kitchen, bathroom plumbing equipment solution. Our Revit Plumbing  Family Creation involves pumps, valves, measuring devices, gauges, urinals, wash basin, water closets, fittings.
Revit Content  Creation:
Accurate , efficient models are created with Revit model family for Architecture, MEP and Structural engineering. 4d scheduling, quick design changes, easy access to product and marketing are the benefits of Revit BIM Content Creation Services for Architectural, Structural & MEP (Mechanical, Electrical & Plumbing) in USA. Tejjy BIM Content development team with expertise of Building Information Modeling Family Creation use 3D Models for different types of buildings and manufacturing firms. Our BIM modelers provide parametric family creation using Revit software. These revit solutions for  that can be used for several projects. We ensure that Revit bim designs are formed as per 3d model and project requirements, creating the digital assets for AEC firms.
Revit Electrical Families: 
Adopting Revit Electrical Families with BIM Modeling streamlines CAD design and display. Our electrical engineers with BIM modelers, architects collaborate to deliver services in power distribution system design, audio-visual design, electrical line diagrams, cable tray layout , data communication system design, determining size of switchgears and transformers. Tejjy revit electrical families ensures accurate mep drawings , electrical outlet family, panel.
HVAC Revit Families
Customized Revit Families are created for the solution to fire dampers, diffusers, fittings and valves,air handling units. Our team also caters for Firefighting Revit Family Services in USA.
            Why Tejjy Inc. for Revit BIM Modeling Services in DC, Baltimore , MD , and VA?
Customized Solution – Any family can be created by us as requested by our customers. If you have an idea of the model in your head, we can show it in 3D on your computer screen.
Tejjy Inc, provides Revit family BIM Modeling services, catering to strive for excellence with innovation in MD,Washington DC, Baltimore, USA. Call us at 202-465-4830 or email us at info@tejjy.com to discuss with us your project idea or requirements.im
Benefits of Revit BIM Family Creation
Revit family creation, generates revit bim model for parametric and non parametric dimensional capabilities to geometrical components. Accuracy and efficiency is facilitated to all the AEC projects with revit bim services library. 
Assured Quality  accurate modeling standards

Improved speed with reduced modeling time.

Quantity Take-Off/ BOQ/Bill of Material in real time.

BIM LOD for optimizes results.

Improved and reusable library.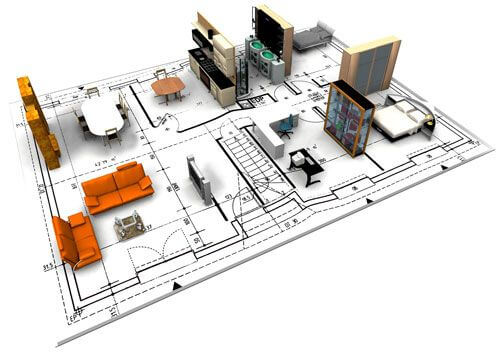 We are A Women Minority Certified Business Enterprise(MBE/DBE/WBE) . Tejjy Inc. modelers are collaborating with 14+ years of BIM experience and Autodesk Revit to deliver parametric and non-parametric family creation service.  Modeling's synergetic features allow the creation of sustainable environment-friendly building designs. Our experienced BIM modelers are well-versed with tools and code-compliance. We facilitate our clients with proficient Revit BIM solutions in USA to reduce manual work elevating productivity and profitability.
Revit BIM is a digitized software for implementation of Building Information Modeling methodology making the transition swift with assured quality and precision.

Contact Tejjy Inc. at 202-465-4830 or info@tejjy.com to get proficient Revit BIM services in MD, DC, VA and Baltimore.
Tell Us Your Requirements:
Revit Family Creation Structure:
Selecting an appropriate family template

Providing planning which parameters

Creating model geometry

Assigning subcategories as per requirement

Setting visibility rules

Creating the family type
At Tejjy Inc., Revit BIM Modeling experts in Washington DC, MD, VA and Baltimore area create families with built-in parameters, such as length, type of material, type of texts as per our client requirements.
Collaboration and coordination with added streamline workflow is supported by BIM lifecycle from Revit Family Creation. Tejjy Inc. intelligent 3D Revit BIM Modeling represents a virtual world incorporating the geometry and technical product details. Architects, Designers, Engineers, Builders, Contractors, Facility Managers and Building Owners are facilitated for improved performance. 
We have the expertise of creating parametric model Revit families for any buildings like residential, industrial, or commercial with any material and finishes.