Reduce Construction Cost With Accurate BIM Coordination Services
Multi-disciplinary BIM coordination collaborates MEPF engineering (Mechanical, Electrical, Plumbing, and Fire Protection), Structural engineering, Architectural plans. BIM models, into a single coordinated model via a digital construction process. The primary goal of BIM clash detection and coordination is to streamline the building supply chain and reduce total project costs through resource optimization and material waste reduction. Tejjy Inc. has considerable experience coordinating BIM processes for residential, commercial, industrial, hotel, and school construction projects.
Our BIM coordination process for VDC (Virtual Design and Construction) projects entails constructability evaluation, clash detection, and report generation, as well as online BIM coordination sessions. Using software platforms like Autodesk Revit and Navisworks, our professional BIM experts create a fully coordinated and clash-free 3D model of your project.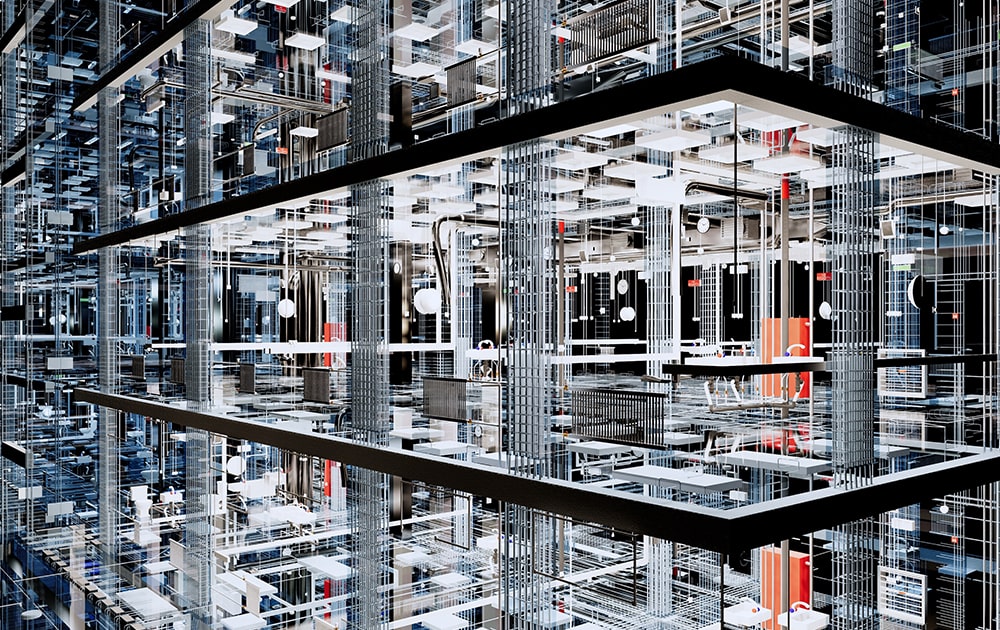 We Offer The Following BIM Coordination Services
BIM Clash Detection & Report Generation
Examining the 3D model for clashes prior to the actual building construction process is a critical phase in the construction process. Our Clash Detection Services can be used to identify any hard, soft, or workflow clash. Interdisciplinary and intradisciplinary clash resolution among the BIM models of various trades results in cost, time, and resource savings. We provide a detailed and accurate clash report for MEP engineers, architects, general contractors, designers, and building owners that covers soft and hard clashes. Comprehensive clash reports give a clear idea about the rectified errors in the BIM model. The early rectification of hard, soft and workflow interferences among the Building Information Models of various trades enables a smooth and hassle-free process, further.
BIM Coordination Drawings
Our finest Building Information Modeling coordination services for structural, architectural and MEPFP bring together all of the project's departments. BIM coordination in construction enables a collaborative and clash-free visualization of the building design. BIM coordination strengthens the utility and operability of the BIM model and ensures that projects and deliverables are completed on time and without incurring additional costs for both the construction team and the client. Elimination of clashes in building information models of various trades through BIM coordination results in the efficiency of the construction process. After resolving any discrepancies in the BIM model, we can generate Coordination Drawings for on-site construction. Our BIM modelers guarantee that the Coordinated Shop Drawings adhere to all applicable drafting standards and rules.
Design Modification
Tejjy Inc, a leading Building Information Modeling and 3D laser scanning company in the USA, incorporates all the design changes in the building information model discussed during the coordination meetings. The coordinated BIM models assist construction professionals with a streamlined pattern for the commencement of construction activities. Design modification is vital as it incorporates the revised building design for building components and systems of structural, architectural and MEP trades. BIM design modification in Building Information Modeling offers great accuracy and precision, eliminating potential errors and spatial issues. It also enables revision of the building designs eliminating the collisions and design limitations in a building information model. We offer comprehensive design modification services for all the building trades.
Better trade coordination and visualization of change.
Precision constructability reviews save money and time.
BIM coordination that is dependable, high-quality, and efficient.
Collisions are detected quickly, accurately, and in real time.
Better constructability thanks to a design that is devoid of clashes.
On a single platform, coordination and collaboration are simplified.
Why you should partner with Tejjy Inc for BIM engineering services?
Tejjy Inc. is a prominent design-build firm and BIM service provider in Maryland, USA. Our BIM coordination professionals ensure that all disciplines, including architectural, structural, and MEPF, collaborate and adhere to a variety of checklists, such as industry standards and design codes. We have more than 15 years of experience providing our clients with very accurate BIM models and
services. As a BIM service provider, we have worked with a wide range of AEC firms, including those in the residential, commercial, industrial, and educational sectors.
Connect with our Allied Services