Reduce Construction Cost with Accurate BIM COORDINATION SERVICES
BIM coordination services collaborates models from various disciplines such as Mechanical, Electrical, Plumbing, Fire Protection, Structural, Architecture into a single coordinated model through digitized construction process. The core aim of BIM clash detection and resolution is to improve streamlined construction supply chain and minimize costs and material wastage. Tejjy Inc. – MBE/ DBE certified company has extensive experience in handling BIM coordination process for residential, commercial , industrial projects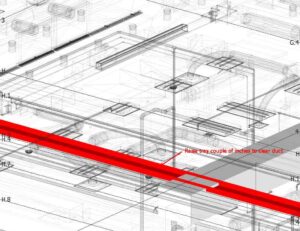 A clash occurs when two elements in a building design occupy the same space. During the process of inter-disciplinary integration clash report is generated Outsource BIM services to identify clash's spatial location and the cause of clash with resolution in a building design. Through Autodesk Revit and AutoCAD into Naviswork BIM coordinators can resolve both hard clash and soft clash. Identifying design ambiguities at preconstruction stage optimizes the project cost and saves time.
Our BIM Coordination Process For VDC(Virtual Design & Construction) Projects include Constructability Review, Clash Detection and Clash Report Generation , Online BIM Coordination Meetings. Our experienced BIM engineers deliver a fully coordinated and a clash free 3D model of your project using software platforms like Autodesk Revit and Navisworks. 
Early clash detection and resolution with Autodesk Naviswork helps estimator and surveyor with accurate quantity take-off and cost estimation increasing productivity.
BIM Coordination Services
Clash detection between various services such as MEP engineering, Structural engineering and architecture services. 
Resolution of clashes to obtain a clash free BIM model of the project. 
Generation of clash reports. 
BIM coordination – MEP, structural and architectural BIM models. 
What is MEP Clash Detection?
A Mechanical, Electrical, Plumbing, Fire protection, HVAC (heating Ventilation Air Conditioning) clash free 3D Model is a MEP coordinated BIM Model. While building design it is not only MEP but Architectural , Structural, Fire Protection services needs to be fully compatible avoiding conflicts in terms of space allocation. Our precise Revit MEP Clash Detection and Coordination services quickly transfers 2D drawings into 3D model with resolved ambiguities and report generation.
Our BIM coordinators deliver MEP Clash Detection services by coordinating Autodesk Revit and AutoCAD into Naviswork.
Revit MEP Coordination Services
Inter-disciplinary clashes within MEP/HVAC (Mechanical, Electrical, Plumbing and Fire-fighting services)
Construction scheduling videos in Naviswork with 4D BIM
Perform audits ,checks , BIM Implementation in on-going design model
Clash identification resolution amongst Architecture and Structural Services
Assembly drawings for prefabrication process
Facilitating schematic drawings to basic 3D Modeling
Customized BIM layout template with BEP for MEP design and modeling
Customized Revit libraries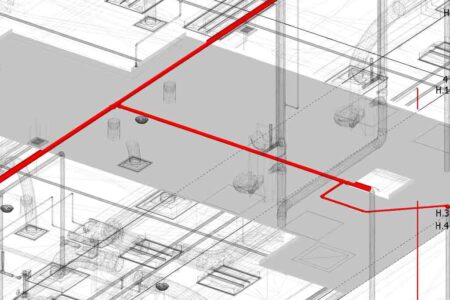 Our Expertise In
Benefits of BIM Clash Detection:

Resolves designing ambiguities detected while integrating of Architectural, Structural, MEP models into single object.
Accurate planning, clear visualization and efficient project management with reduced rework.
Precise design , fabrication and equipment installation to manage onsite conflicts.
Real-time construction scheduling and tracking with 4d bim maintaining the data at centralized location for consistency
Accurate quantity takeoff enhanced productivity with Revit 3d model.

Connect with our Allied Services